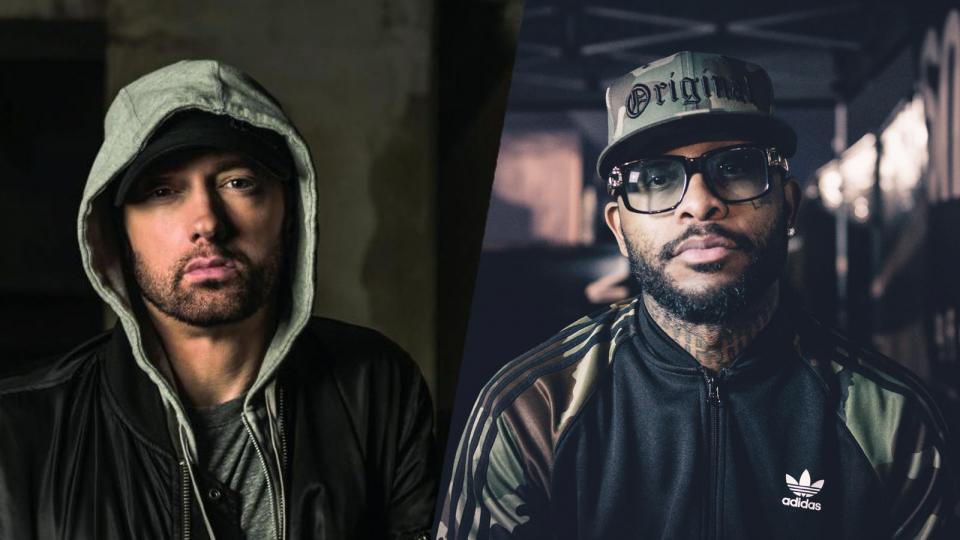 Royce can accept that many rappers of a new generation of rappers are not into Eminem or classic Detroit sound. But denial of the groundwork that Em, Royce and many more laid down for younger rappers benefit – that is what gets him.
Royce talked about the situation at length on The Hip Hop Lab. He especially mentioned how ignorance, disrespect and wrong assumptions rob young rappers of opportunities they could have had:
They've been publicly condemning Marshall in an attempt to separate themselves from being associated with his name because they think that's the cool thing to do. It's not the cool thing because he don't fuck with niggas, it's considered the cool thing because niggas have found a comfort zone in complaining about things. I wonder if they know how crazy they sound. Like everybody is entitled, everybody is expecting the world from somebody who they are not even willing to give a fucking dandelion to. They're not willing to reciprocate, they're demanding and then you're making demands based off an assumption that you have that this person does not fuck with you.

You have nothing, no previous actions that they can correlate any of these feelings to. They just, "Why he don't embrace me?!!". And that was the point I was making when I was on the Breakfast Club with T-Grizzly. The point I was making was, you never know who's paying attention to you. You're assuming that he's somewhere in some far-off enchanted land bathing in the tears of other rappers and blowing his nose with hundred dollar bills like an evil white man misappropriating the culture. You assume that. It speaks to your ignorance, your immaturity and how reasonable that you even are willing to be to demand that he pull up. Pull up where? For what? What are we pulling up for?

Bro, you are talking about a grown ass man. Put a daughter through college. He's been famous for 20 years. The man has not hung out in a nightclub for 10+ years. The man has not took a drink or pill or thought about drugs in 10 years. He is not the same young, wild, out here having fun Eminem that he was when G-unit was running around. He's not running around in a bullet-proof vest and making diss records.
The situation with T-Grizzly that Royce mentioned is a classic example of how shit-talking Eminem cut Grizzly off the possible collaboration. And yet still, when Royce asked Marshall to jump on Big Sean's Detroit cypher with rappers em didn't know – he did just that.
Watch the video below:
Full Interview: