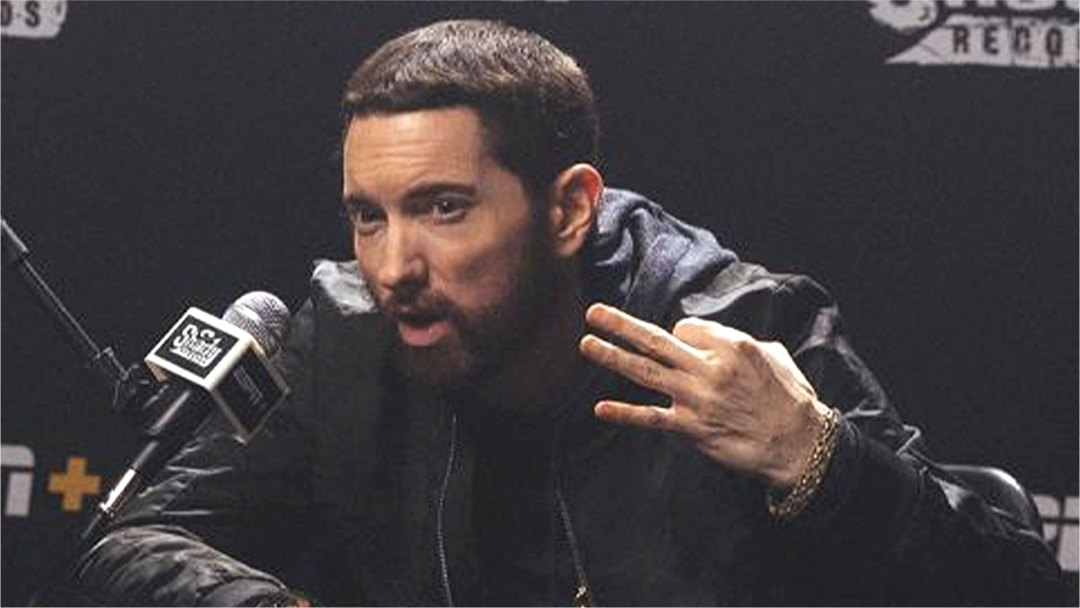 Songs from "The Eminem Show", The Marshall Mathers LP2, "Revival", and "Music To Be Murdered By" hit an important streaming milestone.
The most recent of five is "Higher", which was released less than a year ago on the deluxe version of Marshall's latest album "Music To Be Murdered By" It is the second song from "Side B" to earn 50 million streams after "Gnat", which now has surpassed 67 million.
Two tracks from "Revival" has transitioned to the bigger side of their first hundred million — "Like Home" and "Castle". "Revival" in general does not enjoy much attention from listeners. Only two tracks off the album, "River" feat. Ed Sheeran and "Walk On Water" feat. Beyonce, have gained over 100 million streams. Hopefully, more people will realise soon how much replay value this album has.
"Asshole" feat. Skylar Grey from "The Marshall Mathers LP2" is another one that celebrates the milestone of 50 million streams on Spotify. While the album, in general, is very popular on the streaming platform and is closing on 3 billion streams, "Asshole" is one of few songs off it that are lagging a little bit behind such hits as "The Monster", "Rap God" or "Berzerk".
And finally, "When The Music Stops" feat. D12 from iconic "The Eminem Show". Produced by Denaun and Eminem, the song gives the Detroit Dirty Dozen space to vent their frustration with people who lose a sense of reality in the rap game. In his book "The Way I Am", Marshall mentioned that he considers it the best D12's song.
So, now, with four new arrivals, the number of songs with 50 or over million streams in the Eminem catalogue has reached 127.
Listen to "Music to Be Murdered By" below: