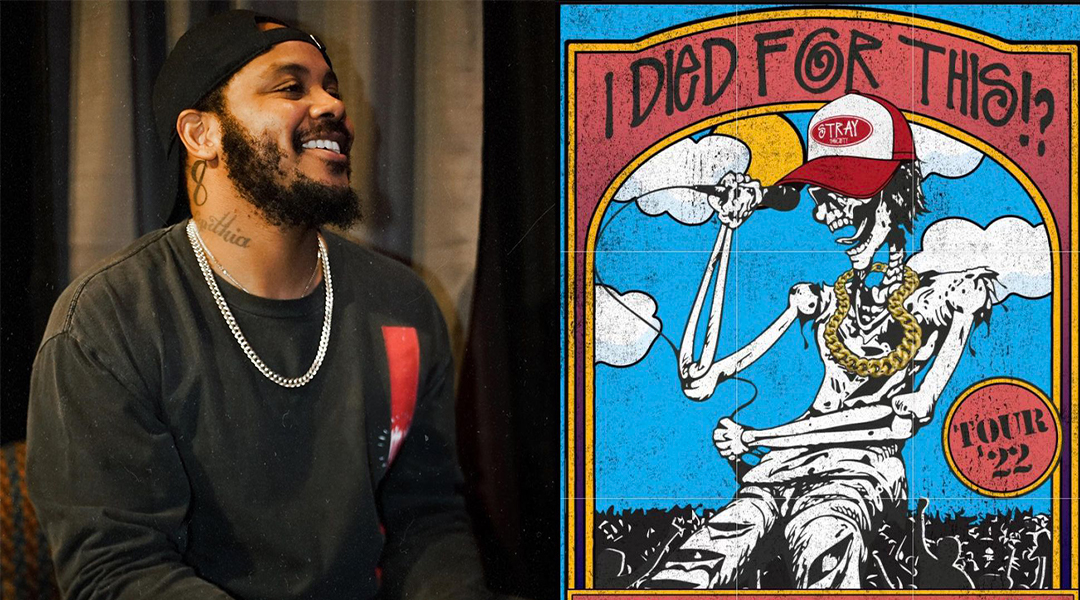 The newest addition to the Shady family, Grip, is finally happy to announce his upcoming tour.
In his interview with ePro, Grip mentioned how much he would like to tour with his new album, "IDFT!?", but we all know that the pandemic makes everything more difficult, especially in the touring industry.
So it is especially exciting to see that Grip put together seven dates in the US and Canada in 2022:
Feb 24, Washington, DC, USA
Feb 25, Brooklyn, NY, USA
Feb 26, Toronto, ON, Canada
Mar 4, Chicago, IL, USA
Mar 5, Pontiac, MI, USA
Mar 10, Los Angeles, CA, USA
Mar 13, San Francisco, CA, USA
Wiley from Atlanta and Marco Plus will open for Grip, according to the announcement that he dropped on his social media:
"I Died For This Tour" coming to a city near you! Got the homies @wileyatl & @NOTMARCOPLUS pullin up wit me! See you soon💀🥀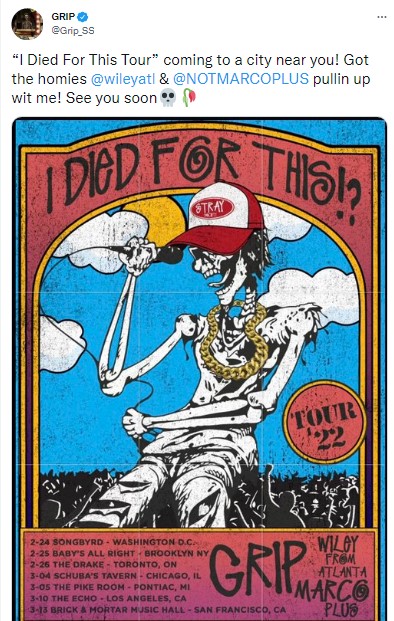 Tickets are available through this link.