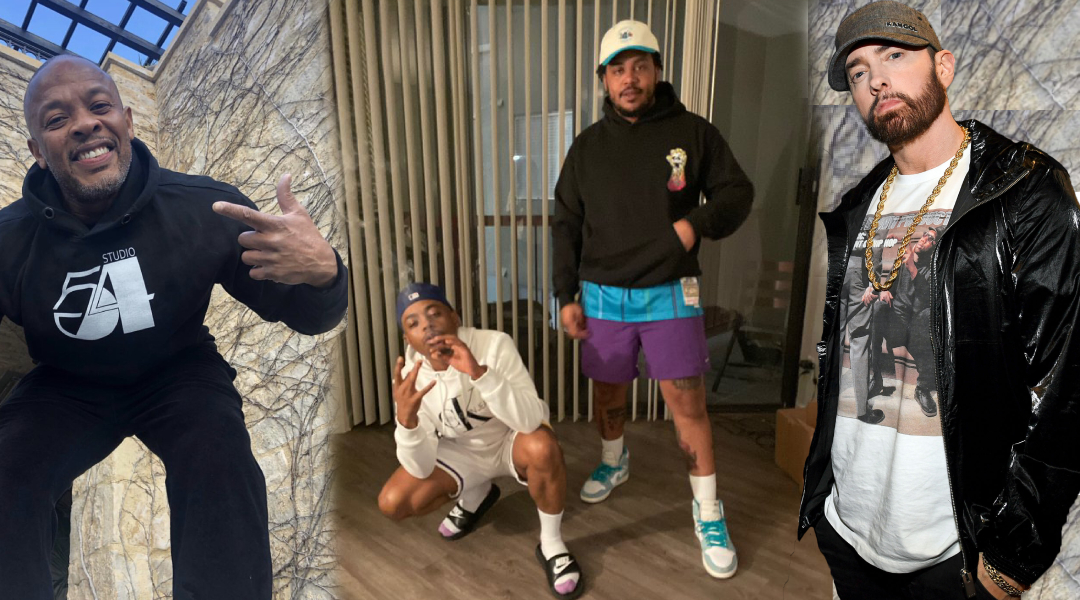 Where Shady artists are getting tested there Eminem and Dr. Dre will be mentioned. We don't make the rules.
Red Bull has launched on one of its YouTube channels a new game that tests rappers on their Rap IQ. Westside Boogie and Brittany Sky as a team faced GRIP & Dee Moe and proved that they are a little bit versed in hip hop trivia.
The game consists of several rounds, such as hip hop charades, rap arithmetics, and feature chemistry. The latter one let both Westside Boogie and Grip bring up the names of Shady collaborators. The chain started with Snoop Dogg, led to Dr. Dre, continued with Eminem, and ran to a halt with Skylar Grey.
It's funny that both label mates felt difficult to name each other's collaborators. Maybe, it is a sign that they need to work together.
Watch the video below: