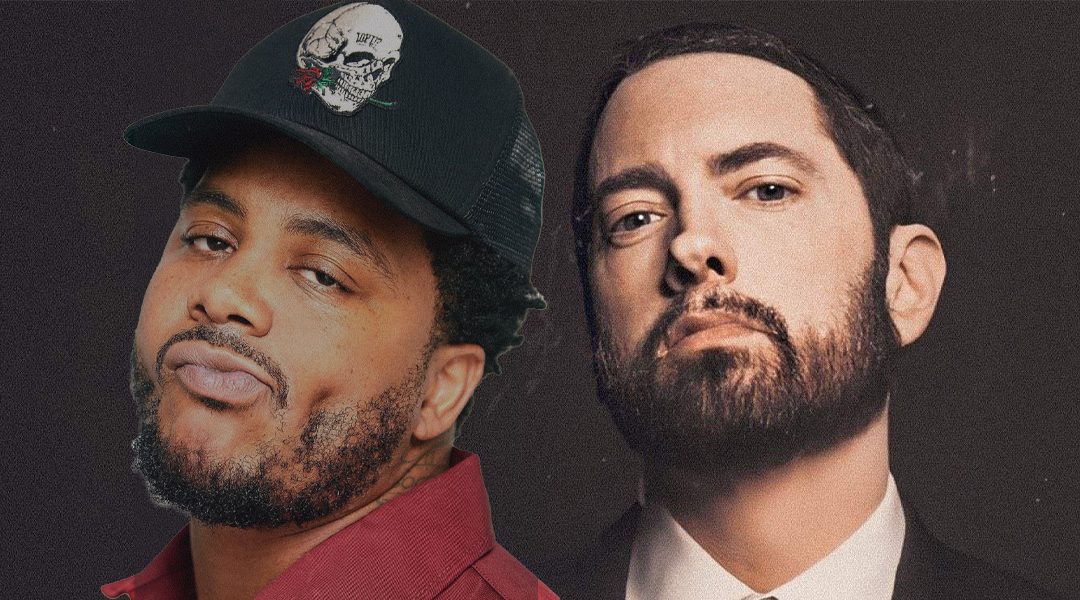 Grip went full circle – from studying Eminem music at the beginning of his road to getting signed to Shady Records because Marshall was impressed with his craft.
Twenty Infinity channel that posted Grip's "Role Model" freestyle the other day, has also the full interview with the quickly rising to prominence Atlanta rapper. Obviously, one of the pressing questions that Grip had to answer was the one about his relationship with Eminem and Shady Records.
Eminem's label announced that they added Grip to their roster in early July. However, all things were put in motion months ago, says the "Gutter" rapper:
Right now it's a partnership. Stray Society, which is my shit, and Shady [Records]. We are being distributed through Shady. It's been a while. This was last year. We got approached by Paul Rosenberg. He had heard the music through the homie Mike and played it for Em. Em was like, "Yo, who is this? Who the fuck is this? Let's go down see what's up". I talked to him a few times. You know, all the legal shit takes a long time. It was real hard to keep the cat in the bag though. I don't even think I told family members. We started working on a new album. I was just like, fuck it, we gonna just keep working until everything figures itself out. Right as we was wrapping the album up we signed a deal. Met the man — cool motherfucker. We went to Detroit, met Royce [da 5'9] first, — cool motherfucker, GOAT. Then met Eminem. They called him Marshall. Played him the album and he was fucking with it. It was an epic moment for me but it was still just like another day. The work is just now getting started.
It was like a full-circle moment. I literally remember listening to Eminem in the Walkman, with the CD. Playing shit back and studying his cadences and his wordplay. Never imagined it. But when it happened I was just like, okay.
The result of Grip's partnership with Shady Records is, obviously, his album that will be released, as he says, "probably later this month". This is the all clarity that hosts were able to extract from a new Shady signee. Grip also dodged the question about the expectations of a feature from Em on this album:
We all can expect some shit. Hopefully. I do not know.
Rumour has it that Grip's debut is set to drop on July, 23, however, there is no official date yet and considering the possible clash with Nasaan's release, it might be shifted to a later date.
Watch the interview below: