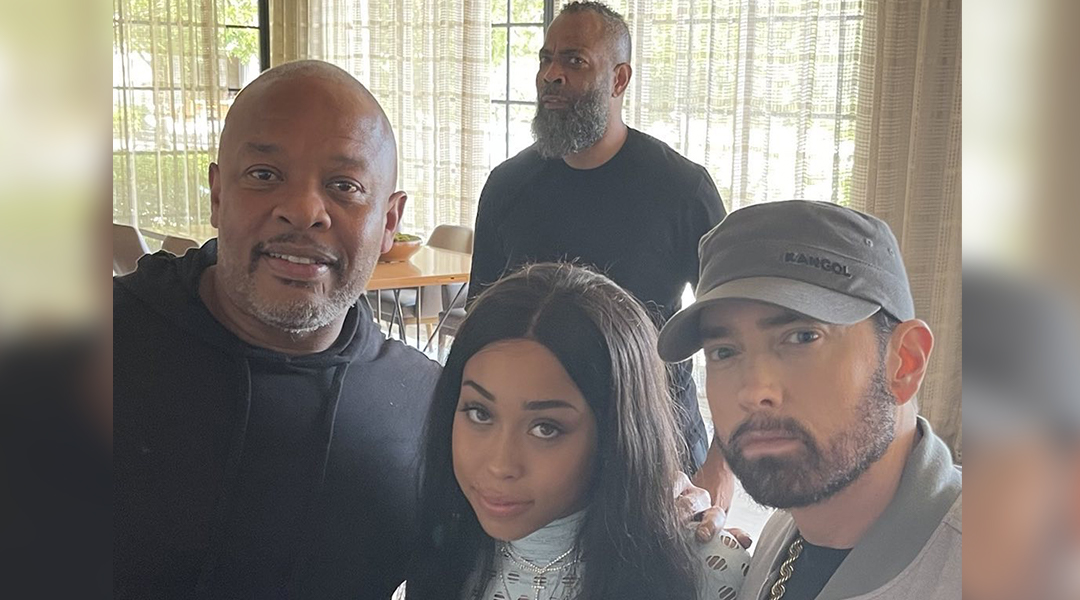 With a clear reference to Aftermath, the photo follows the trend of recent hints and teasers, leading many to believe that something is brewing in the Dr. Dre camp.
Doc-T posted a photo of his daughter from Erica Badu posing with Dr. Dre and Eminem. Doc himself stayed in the background of the picture, but it would be wrong to imagine that he stayed out of any action that involved two other artists in question.
The D.O.C. used to work with Dr. Dre a lot, both as an official songwriter for N.W.A. and then later as a ghostwriter for Death Row Records. After a short fallout in the mid-1990s, they reunited again, working on each other albums and even getting on stage together during the Up in Smoke Tour in 2000.
That tour had Eminem as one of its four headliners. However, even if Marshall met The D.O.C. there, he has never worked with him before. Is it going to change now? There are more questions than answers so far, and D.O.C Curry adds another one, the same that many of us have been asking recently:
What in the Aftermathmatics is going on ova here?
You tell us, Doc.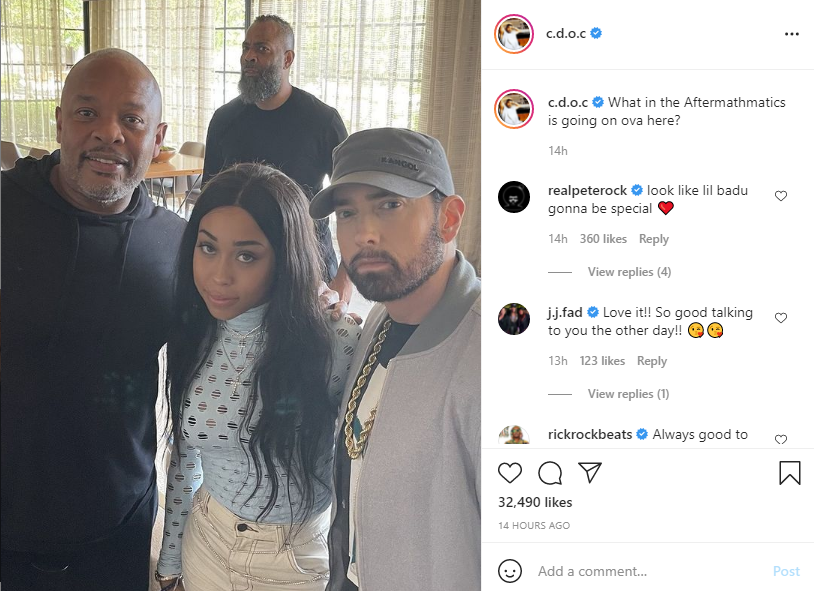 But so far, this photo confirms the activity that we reported on recently, when Eminem and Kendrick Lamar, Dr. Dre's protege, visited the Instrescope office in Santa Monica.