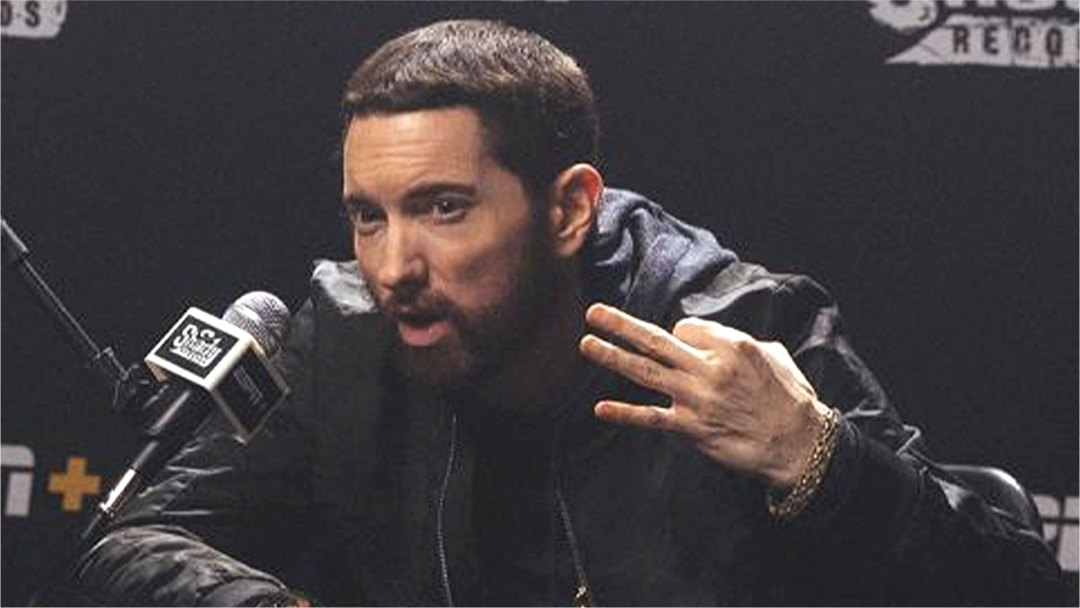 In the recent Clubhouse conversation, Eminem told how he got into producing, answered questions about SNL skits and revealed his favourite NFT.
For Eminem, the creative control over his music was important from the start-go. Even working on his first album, he knew what sound he wanted to create and took an active part in producing without even knowing what he was doing:
I got into the production side on the first album, and I had no idea what I was doing. I didn't even realise until Dre told me that I was producing. It just sort of happened. I kinda knew the mood of shit that I wanted to rap to and the mood of shit that I liked. So I would kinda sit there with the Bass brothers, and we'd go through sounds, and somebody play something, and I'll be like, "Oh, shit! Okay. Do this with that". You know, either go up on the keys or go down, pause, you know, shit like that. Ever since then, I started doing beats. It wasn't something I always wanted to do as a kid. I just wanted to rap. But as I got into it, I got super into it.
To the question about the SNL NFT skit that parodied his signature "Without Me" music video, Eminem responded that he was not involved in its creation at all, unlike with the "Stan" skit that was broadcast before last Christmas. However, Marshall seemed quite like it and Pete Davidson's performance in particular.
Finally, pressed to choose his favourite NFT of the drop, Eminem gives his vote to "Stans' Revenge", a unique item with a beat he produced that was auctioned to Tom McDonald for $100,000.
Watch the video below: