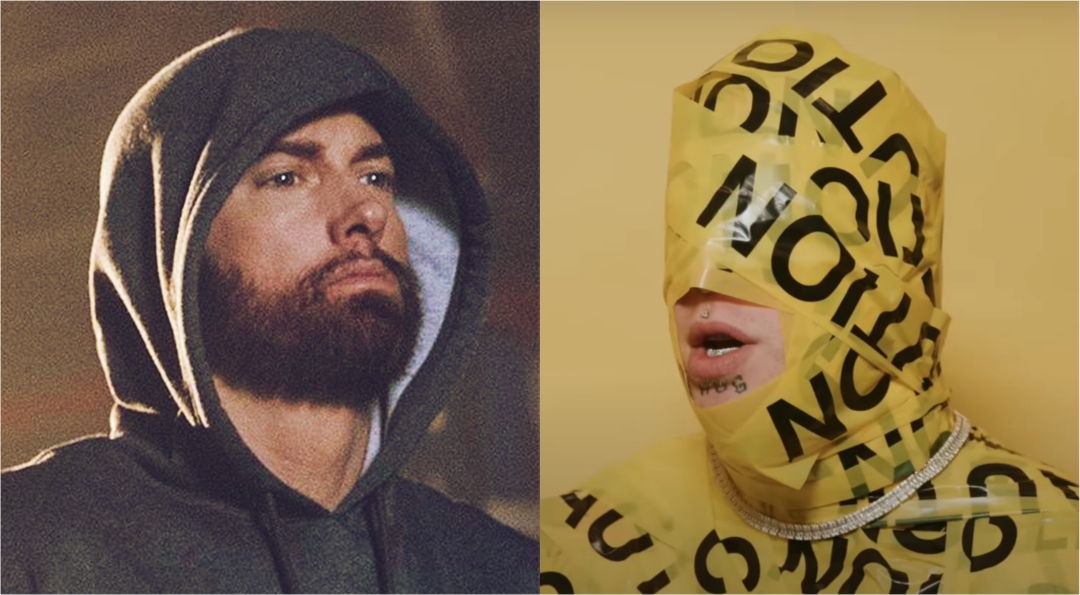 The controversial rapper placed the highest bid of $100,000 to become the owner of the unique NFT "Stans' Revenge" by Eminem.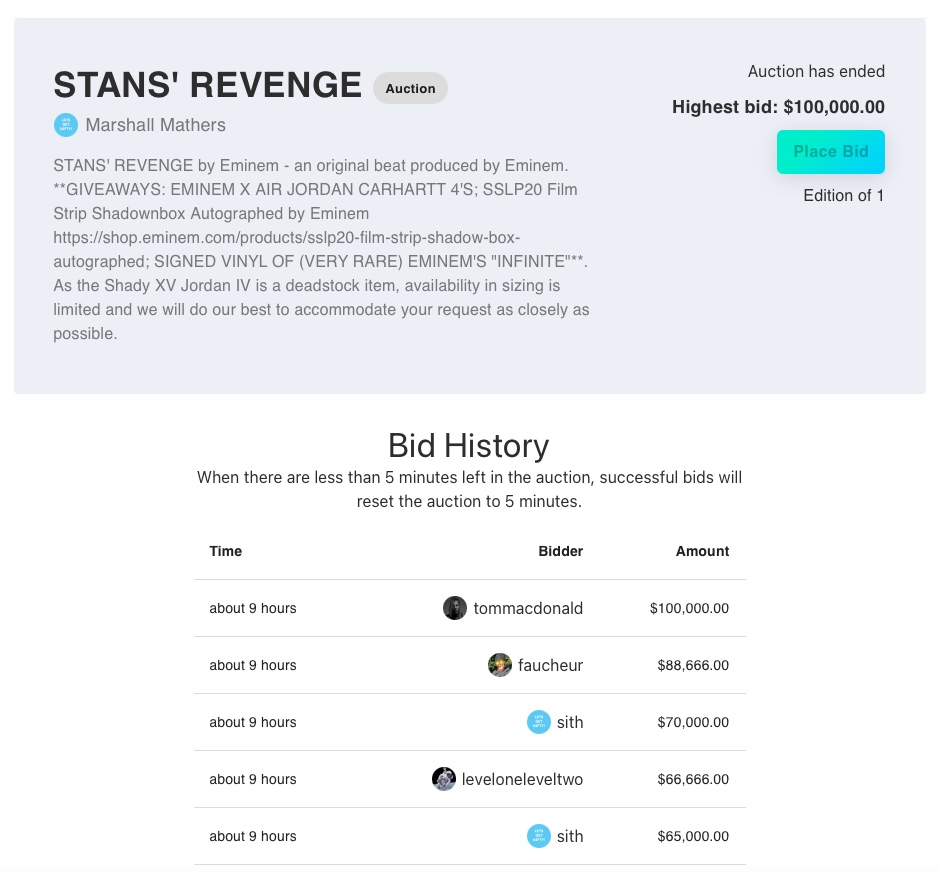 Tom McDonald was on everybody's radar earlier this year when he released a track that many saw as a jab at Eminem. Having been under attack of the international Eminem following for being disrespectful, the Canadian rapper released an acrid response with many fair and acute observations about artistic integrity and independence in times of the cancel culture. He also gave a respectful shout out to Eminem that made some fans reconsider their attitude and look closer at the substance of McDonald's lyrics. However complicated his relationship with Eminem's legacy is, suffice to say, that Eminem is an important figure for McDonald's artistry, for better or for worse.
The new connection between them is now made, as Tom McDonald has now the one of a kind digital art object issued by Eminem in his possession.
"Stans' Revenge" is a digital video and original beat produced by Eminem. The item was bundled with three physical objects, every one of them worthy of their own auction: Eminem X Air Jordan Carhartt 4'S; SSLP20 Film Strip Shadowbox autographed by Eminem and very rare signed vinyl of Eminem's "Infinite".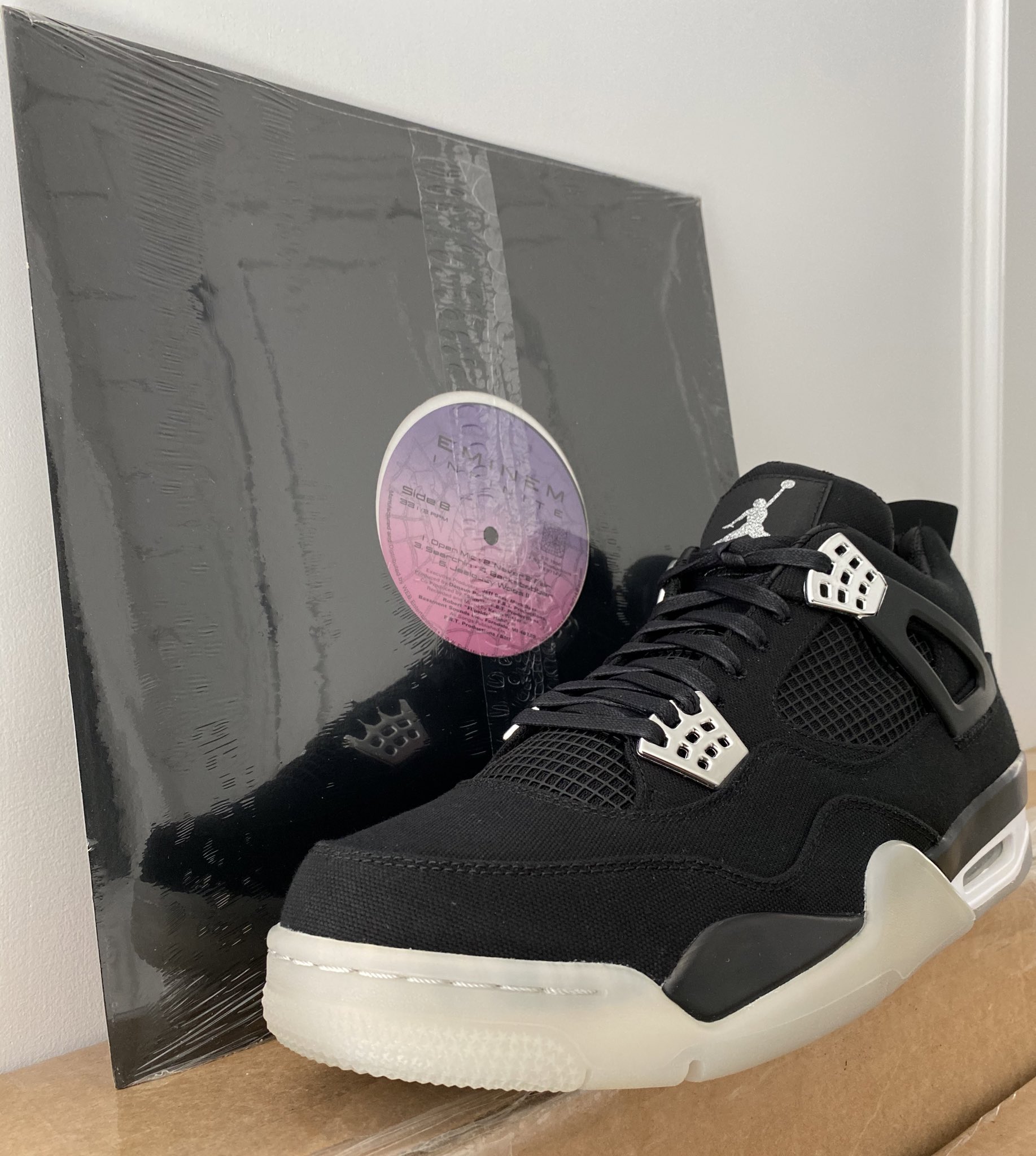 Tom McDonald entered the auction at $45,000 and bid up consistently. In his last move, he raised the bid to $100,000 from $88,666 offered by another participant.
The question now is what Tom McDonald is going to do with this. Is he going to sit tight on his token or, maybe, he is going to release a track over Eminem's beat that belongs to him now?
"Stans' Revenge" Beat (an original beat produced by Eminem)