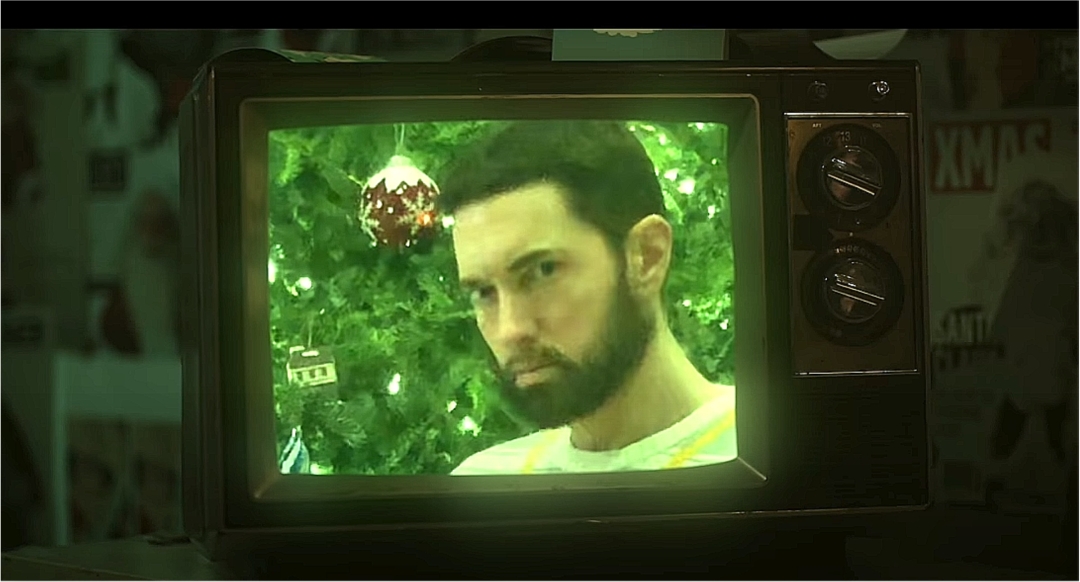 Marshall made in appearance as grown-up Slim Shady on live television late Saturday night, though his bit was filmed.
SNL cast was reimagining "Stan" plot, reflecting on the intense relationship between Santa Clause and his biggest fan Stu who begs him for a PS5 for Christmas. Pete Davidson was channelling his Stan with terrifying conviction. This skit even had Elton John involved (played by Bowen Yang) who also was singing about the unattainable game console.
The song ended with a shot of bearded Slim Shady unwrapping his PS5 with a short message for the main character: "Sorry Stu, you are fucked".
Watch the video below: