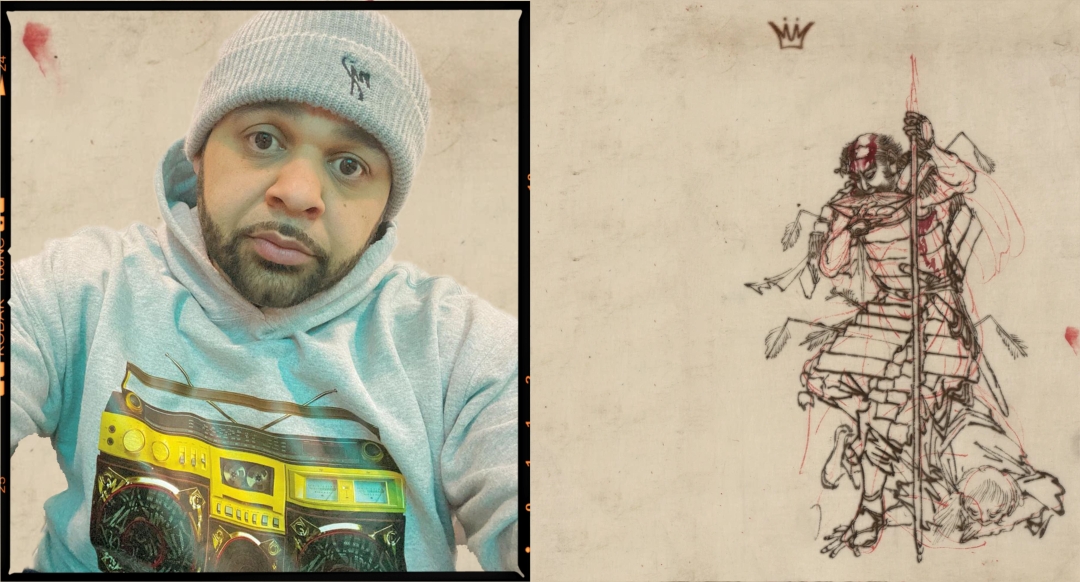 The single for a Mello Music Group compilation "Bushido" relies on the Slaughterhouse MC convincing delivery and lyricism alongside new and exciting artists.
Mello Music Group was described as the most successful indie-rap label of the decade by Forbes magazine and it certainly has taste for intelligent hip hop that is not flashy but memorable.
The first single that warms the public up to the July release brings together MCs from different places and generations.
While Joell Ortiz does not need an introduction due to his overwhelming success as part of the Slaughterhouse crew, other names might be not as well known to the wider audience.
Namir Blade is a singing rapper and multi-instrumentalist producer who graduated from Nashville School of the Arts and presented an elaborately complex narrative on his very first record "Aphelion's Traveling Circus". He is also credited as a producer on "Black Rock".
Ohio hailed Stalley is often seen as a Rick Ross protege and is creatively associated with Top Dawg Entertainment.
Together with producer L'Orange, rapper Solemn Brigham forms duo Marlowe. However, here on "Black Rock", he brought his rapping ability out in the open acting independently.
Listen to the track below: