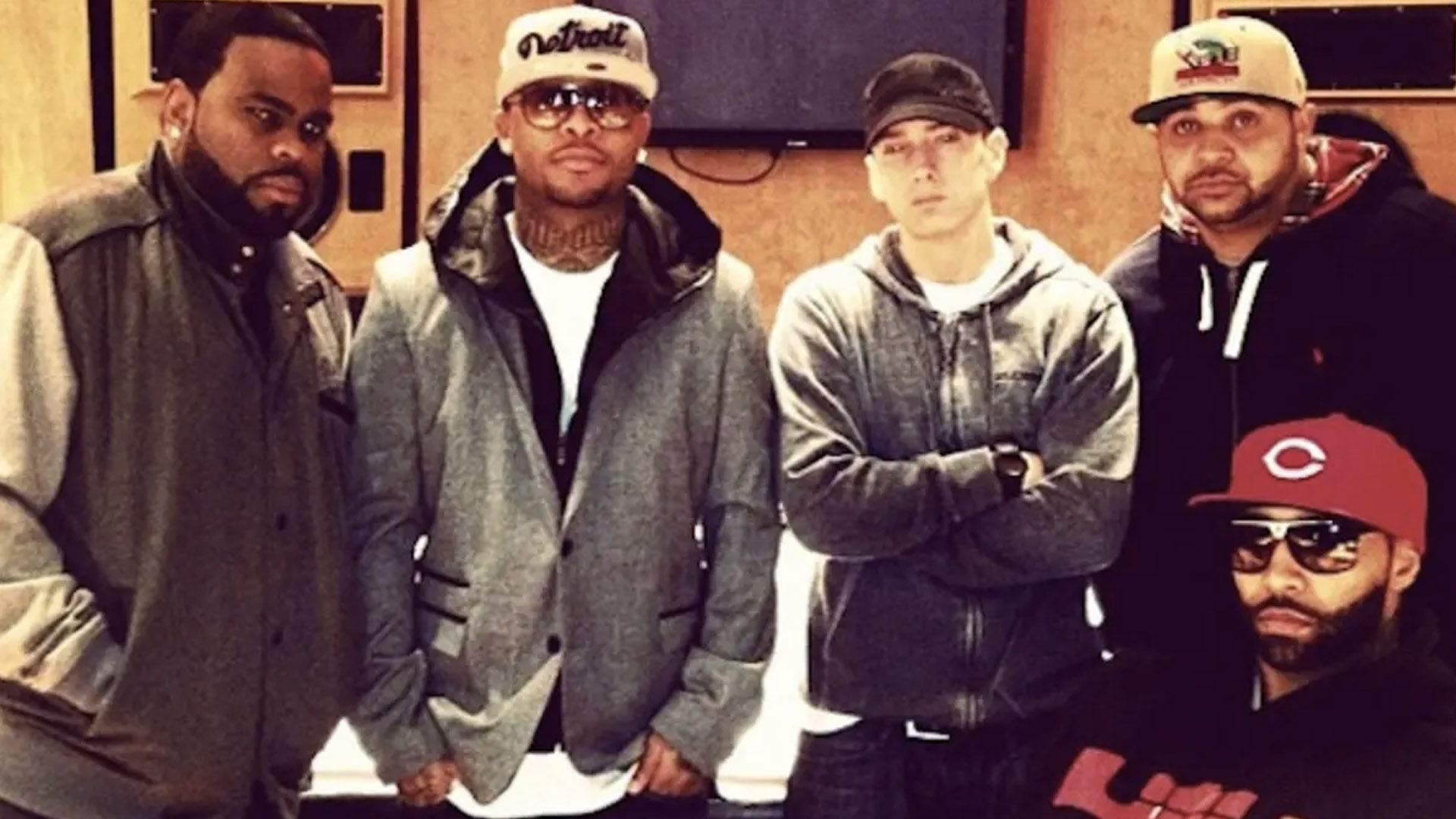 Since Crook and Joell Ortiz dropped "The Rise and Fall of Slaughterhouse", the relationship between them and the other half of the group is tense, to say the least. Does Eminem react to the situation?
This is the question many of his fans have been asking lately. Slaughterhouse was a very important story for Eminem, and he put more resources and effort into promoting it than any other Shady Records project. Also, Royce da 5'9", one of the oldest Marshall's friends, was on the bill. The fallout was painful for everyone, and clearly, there is still a lot of emotional baggage to deal with.
Joe Budden's dramatic departure and consequent years of keeping the project on hold didn't do any good to the connection between all four artists involved in the group. Not that long ago, Slaughterhouse was released from all contractual obligations, and for some time, fans were excited about possibly getting a reunion. However, instead came a very emotional album reflecting on the Slaughterhouse legacy from Crook and Joell and an equally emotional – and negative – response from Royce and Joe. They still talk about who was right and who was wrong, who stayed true to the Slaughterhouse spirit and who sold their soul.
Eminem stays silent. We know that he was in a good relationship with all Slaughterhouse MCs, except for Joe Budden, he even put three of them on his MTBMB track "I Will". Eminem even produced several tracks for Crook's project with his brothers Family Bvsiness. But being friends with Royce, does he also takes his side in the dispute and distances himself from Crook? Not to Crooked's knowledge.
That much he said, responding to the query from one of his Twitter followers, who wanted to know whether Crook's relationship with Em had changed. The answer is a short and confident "Nope".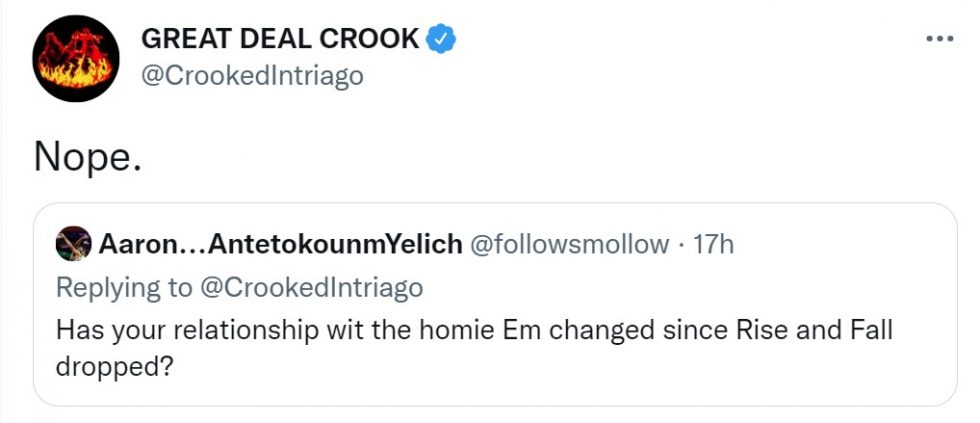 Listen to "I Will" on the album below: