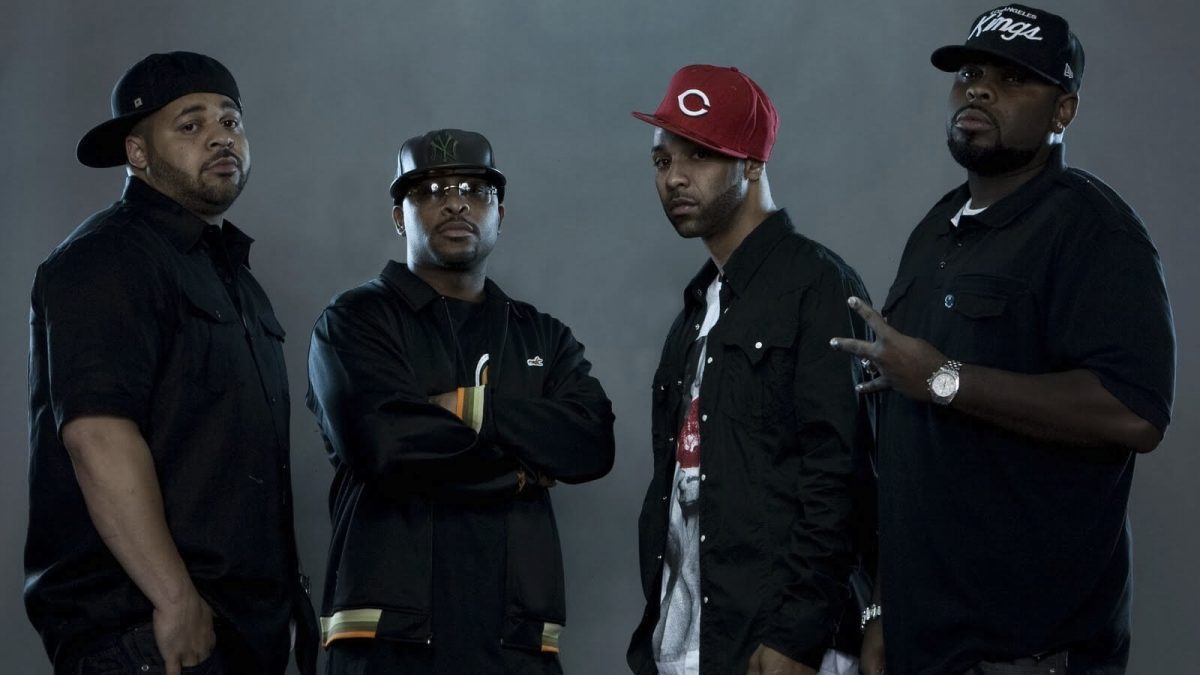 Joell Ortiz and KXNG Crooked are getting ready to release their album "Rise and Fall of Slaughterhouse", but two other MCs are not feeling it.
Last week Royce made his disappointment in a post-Slaughterhouse public, reacting to its first single "Vacancy". He implied that he disagreed with its version of events that led to recording this album. After "Backstage" dropped this Friday, Joe Budden joined him, expressing extreme annoyance with the perspective presented by Joell and Crook.
Royce and Joe streamed their conversation on Instagram, discussing Slaughterhouse falling apart and how they never refused to revive it, despite everything said in the recent tracks:
The whole "I put a big old bag on the table for the three-man-group because Joe is retired. But Royce said he ain't doing it without Joe because Royce felt like we wasn't big enough", or whatever that was — that's false. It's false, it's completely false. Us getting off the label and sitting for a year — that's false. The thing is, we can provide receipts for all of these things. Why are y'all lying? What's the purpose of lying?
No, we want to talk about letting a white man come up in here and try to tell us who's gonna be involved and who was not, based off of his feelings towards you. Now, we are having a real conversation.
Joe Budden was expressing disbelieve with his whole body and stated that he was hurt by this recent turn of events, especially by Crook. He even revealed that his retirement was just an excuse thrown at fans, and Crook knew the real reason behind Joe leaving:
See, I said I retired to the fans, to [Crook] I was truthful and said, "Hey, just not over there".
Joe also stated that he wanted the group to have full ownership over their music and implied that the deal did not provide this option.
Royce 5'9: The whole thing is staged! It's like Jesse Smollett. It's a whole staged narrative with just some small truths to what's been said. But for the most part, it's just a whole bunch of misleading manipulation. It's based on a lot of old grievances.
Joe Budden: See, this is why people say I be gaslighting, but I don't see what the fucking grievances are. I don't understand what the beef is. I still don't know! I heard the records, and I don't know! Outside of interpretation of you not wanting to do it. That's what did it maybe, you not want to do it: "Maybe we could find a way to do a three-man album, but you're siding with him and he on the sidelines…"
Royce 5'9: But that's not true! The only time the option of doing a three-man group was ever presented to me was when we were at that standstill with Shady Records. You actually said you're not rapping on Shady Records. So, Paul hit me, and he was just like, "Yo, the whole possibility of doing a three-men shit, I'm just letting you know that I'm open to that possibility if you are". And I told him, "No, thank you, but I appreciate the offer". And he was like, "Cool". And we were all cool with that. Now, fast forward all these years later, Crook came, and he put that humongous bag on the table. He said, "Where is your thought in terms of doing the three-men situation now? Like today, present day". And I was like, my thoughts haven't really changed on it. I was like, why are you asking? And he said, "You know, just in case Joe decides that he doesn't want to rap. Because, you know, Joe's kinda back and forth". And I was like, "Well, have we been on the same conference calls? And Zoom calls? Because nothing about the way Joe's been moving says that he's not gonna rap. But let me talk to Joe and see what he's talking about". So I went to you, and you said you with it! It just got a couple of questions about the way the business was going to be done. And I took it back to Crooked, and he said, "You know, in all fairness, Tony may not want to do business with Joe because of business dealings they had in the past". And I said, "Well, Tony doesn't get to determine who's in and who's out in Slaughterhouse. That's not his decision to make". And Crooked said, "Okay". As it stood right there, you get all four members totally open to negotiate this deal if it's gonna be a real deal. You and I both know that it's not officially an offer until it's on paper. It's called a deal memo. Nobody ever sent us a deal memo. I never received one. And this guy Tony who we're talking about, who put the deal on the table, I introduced him to them! They met him through me! He went and did business with every single person around me that he met! And did bad business with them!
Royce then talks about Crook suddenly ghosting him, not picking up calls and not reacting to being tagged on Instagram posts. Royce did not think much of it until he saw the flaming pig emoji announcing "The Rise and Fall of Slaughterhouse".
For an hour, Royce and Joe were in their feelings discussing everything that was wrong with Slaughterhouse and their band members. Joe believes that a critical issue was ownership, which he always talks about. But ownership in a broader sense, even as control over the narrative, self-representation, being able to do not what "Paul or Eminem" told them to do, but to do whatever they wanted to do.
And then Joell showed up to call them out on calling him and Crook liars:
Joell: A bunch of people hitting me that y'all in here are basically calling us liars.
Royce: Well, y'all are lying.
Joell: About?
Royce: There is a laundry list of things
Joell: No, there's no laundry list, and nobody's lying. The issue is the issue, but lying is not happening.
Joell accused Royce of spinning the narrative and only telling part of the truth, Royce pressed Joell to tell when exactly Joe turned down the deal. When Joell answered that it happened multiple times, Joe called him a liar right in his face and described what Crook and he are doing as a "clown show". The conversation turned into a screaming match.
And that was, as Joell mentioned somewhere in between, the most interaction three Slaughterhouse members had together in years. After a heated exchange, Joell left.
KXNG Crooked watched this scene on his way to Florida and felt compelled to clarify some points, especially in regard to ownership:
I don't lie. I brought a deal to the table. It was ownership involved with the deal. I'm not going to try to get my folks to sign something that's gonna fuck their life off. It was definitely ownership involved with the deal. Because I'm a business owner, so of course, I'm gonna have ownership. Stop playing, Joe. It's no problem, it's no beef, just stop playing. You didn't hit me back. You said it on your live. You said you didn't hit me back because I'm always bringing some deal. Yeah, I did. Because I tried to create checks for my family. That's what I do.
When I hit them with the deal, I let y'all see on Twitter, like, yo, they got a certain amount of time to get at me, and once they get at me, we could go over whatever. I said, Royce, we're not gonna go back and forth with Joe. Tell Joe to call me, to tell me whatever he wants in the paperwork, and he can have it. And he called Joell instead of calling me, and he said, "I ain't wanna be the one to tell Crook that I'm not doing this deal". He told Joell, "I'm gonna call Crook in an hour". He never called me.
Then Crook explained how he re-negotiated the deal for those three men left and introduced it over a group call:
Joell was on the phone with me and Royce. Royce's exact words were, "Don't put it in the universe, Crook. He's going to rap". I said, "He's not gonna rap, and he said he don't wanna do the deal. I'm not trying to put it in the universe, but I'm just asking you, brother to brother: if he does not wanna do it, will you do the three-man group?". He said no right there, with me and Joell on the phone. Not a lie. He might feel like Slaughterhouse is not a brand without Joe Budden, and that's fine. That's cool. It might not be a thing where he's choosing Joe. It could be like, yo, if it's Joell, whoever is missing. It's not Slaughterhouse without all four. Okay, that's cool. But right now, it's been sitting around. Our last album dropped in 2012. It's 2022. It's been 10 years. The fans have been asking for this stuff for a long time. Let's give them some closure. Let's give them a couple of joints. That's nothing, that's what we do, we make music! But he wanted me to wait on Joe again. And that's what hurt me. Do you know how long I've been waiting on Joe? I've been on phone calls waiting on Joe years ago. And now it's got to the point when Joe doesn't even have the decency to call me back. Because he has a bag. And that just lets you know that money turns you into a person… It doesn't change you, it just shows who you are to the extreme.
What a mess. All this excitement the fans felt that Crook started the conversation about Slaughterhouse getting back together turns bitter now.