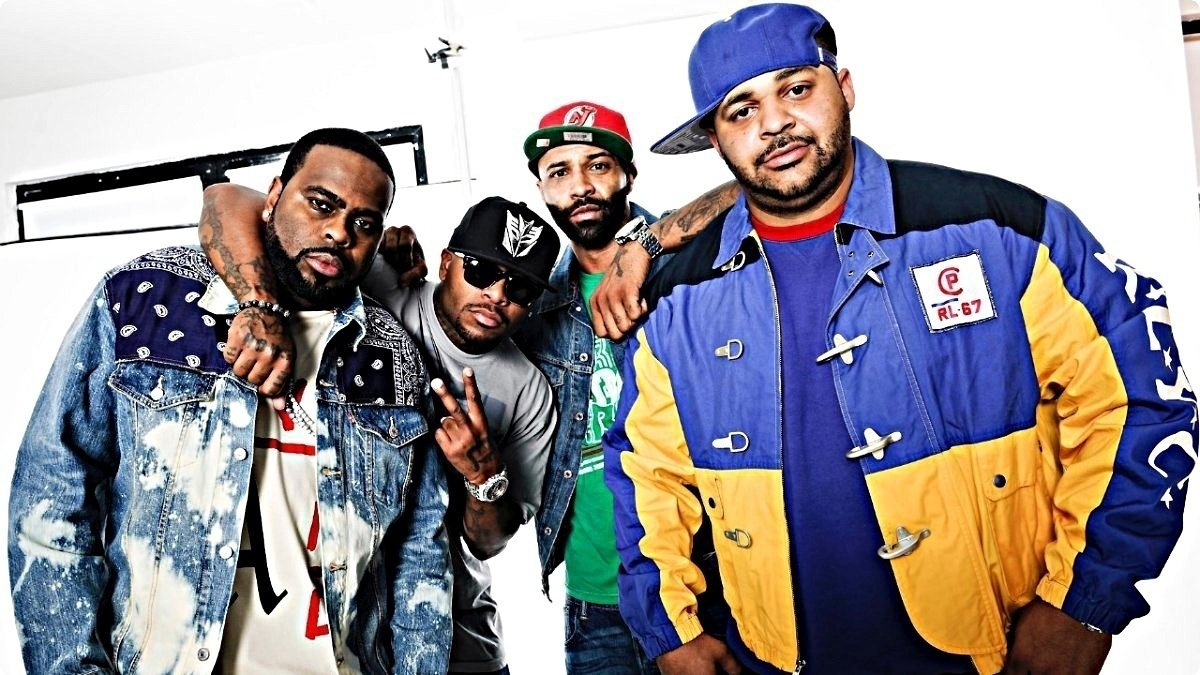 Two Slaughterhouse MCs go down the memory lane in their new video and give an unflattering assessment of the group's dynamic.
Crook and Joell just released the second single off their upcoming album "Rise and Fall of Slaughterhouse". As with the first one, "Vacancy", they revealed how they decided to revive the group in whatever form they could, without Royce da 5'9 and Joe Budden, who did not support the endeavour.
Later, Royce expressed disappointment in what he heard on the track and stated that he was, in fact, willing to join the revival. This new cut can upset him even more.
Joell kicks off the joint outlining the good time all four of them had on stage and backstage at their peak. He also mentions that their connection was not strong enough to keep MCs together off the clock:
Before Royce and Crook was sober, man, this shit was ill
We sipped Tequil'
Give poofy bitches the dick and chill
Joe ain't drink, but he partied on them prescription pills
The one video depicted how we was livin' for real
Backstage, man, we was like brothers (Brothers)
Nobody would fall 'cause everyone would be each other's crutches
But here's a little somethin' you ain't know:
We split the dough
And after the tour was over, so was the show
No hangin' out, no phone calls, just holiday texts
And emails from management on what's probably up next
However, there are definitely people who he blames more in the group fallout than others, and it is precisely people whom we do not hear on this single:
Joe, you thought you was the head gambino
Made decisions with no regard for the next man, we know
That Rollie lit up nice, it had the large dial
But you was on your ish for that ice just like you are now
Royce, we was pretty tight and you gotta round Mike
And let him sell you Joell lines at a discount price
Crook takes over with an epically biblical verse. The number of Christian references is enough for a good Sunday service or two. And Kxng seconds Joell in thinking that Joe Budden and Royce were those who didn't give Slaughterhouse a second chance:
Joseph never treasured my efforts
He couldn't spot a G.O.A.T., like shepherds and leopards
But I'm a king like Nebuchadnezzar
Bag of gold for us, I took the Zion
But the three-man story didn't fit in the Book of Ryan
Watch Kxng Crooked & Joell Ortiz — "Backstage" below and tell us how you feel about it: