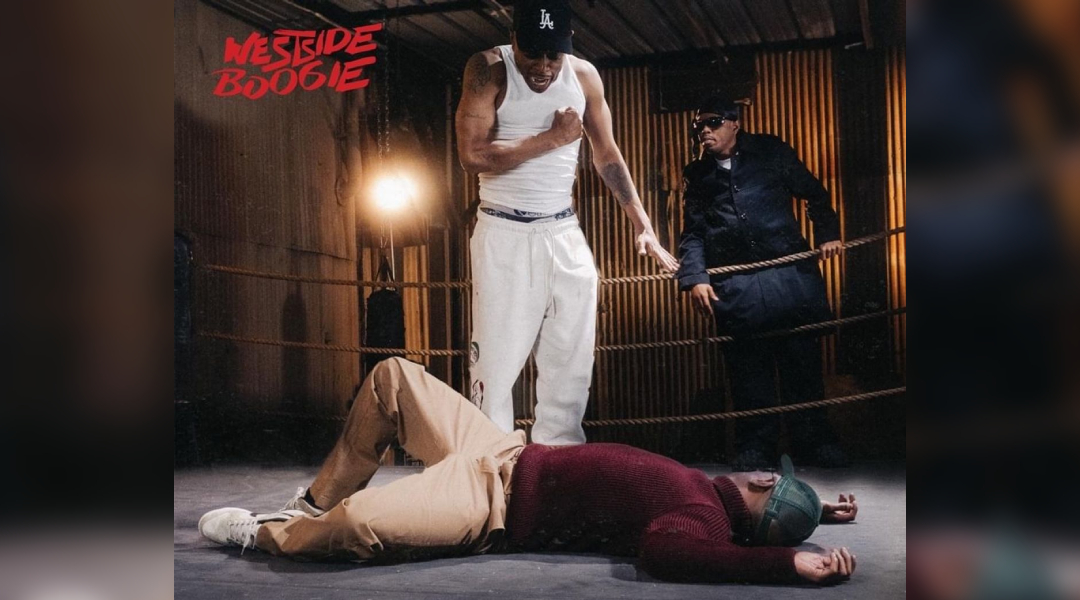 Westside Boogie is getting ready for the biggest solo show of his career so far. A new EP is meant to prepare the public for it.
A three-track EP is titled "Live At The Novo", which is a little bit confusing, as you would usually expect a collection of songs recorded live during the show under such name, not a warm-up release before the show even happen. Boogie takes the stage at The Novo, Los Angeles, US, on March 16th. In any case, these three songs are there to make shine each of Boogie's three alter-egos he introduced on his latest album "More Black Superheroes".
"Cold As Love" represents Super Blood, "Tell Me" is inspired by Anthony, and "Mood" reflects Ratchet Boog's personality. And three of them are framed as rounds in a boxing match.
Westside Boogie gets more and more meticulous about conceptualising his work, and it is good to see that Shady Records supports his vision.
You can find the EP on the streaming platform of your choosing by following the link on the label's tweet below.
#LiveAtTheNovo 🥊 @WS_Boogie dropped a 3 track EP ahead of his show later this week in LA! Out now: https://t.co/iGpZodcUUT pic.twitter.com/WICl06OFId

— Shady Records, Inc. (@ShadyRecords) March 14, 2023