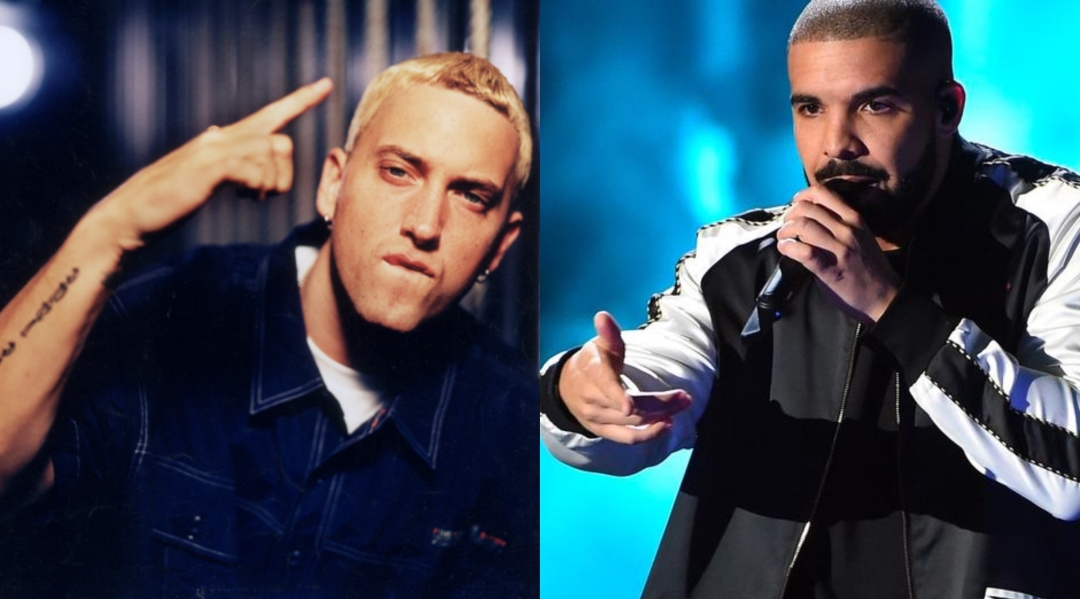 Eminem is now the most listened-to hip hop artist on Spotify. More people tuned into his streaming catalogue this month than into Drake's.
The gap is admittedly not big, only around 5000 listeners separate two hip hop stars, but it is a new achievement for Marshall. Drake has lost several points in the ranking since the beginning of the year when he was the No.8 artist with slightly over 69 million monthly listeners and Eminem got his 65 million for the first time in his career. Now Drake is ranked No.12.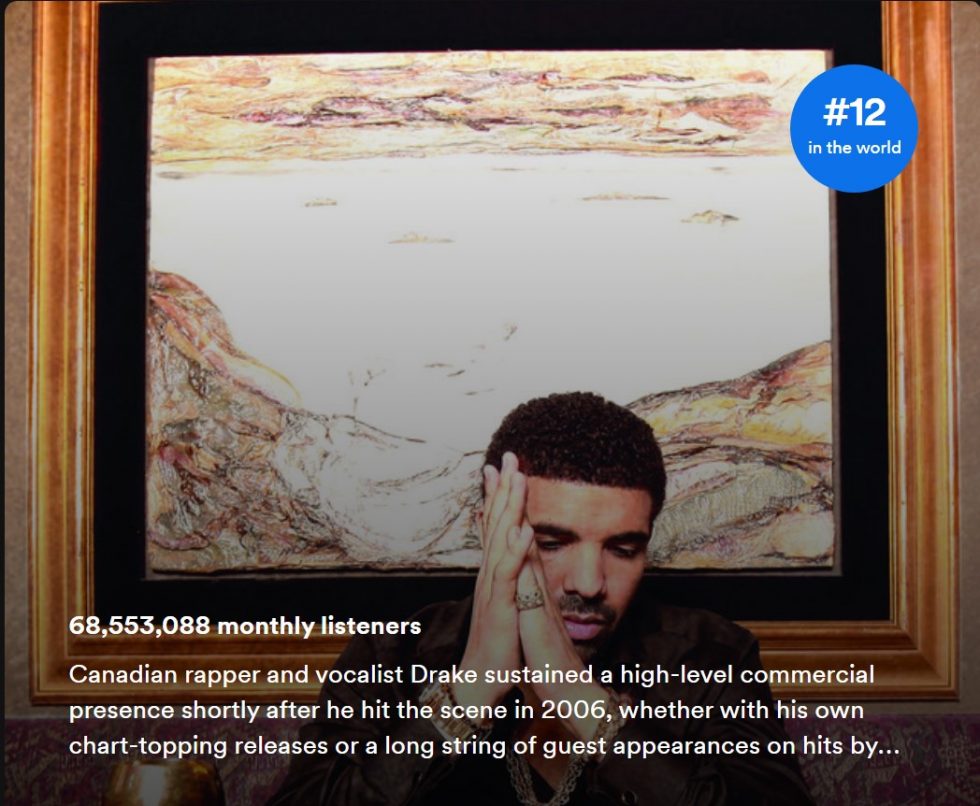 Meanwhile, Eminem's audience has grown just under 4 million since that point and put him one step above Drake on the Spotify ranking at No.11.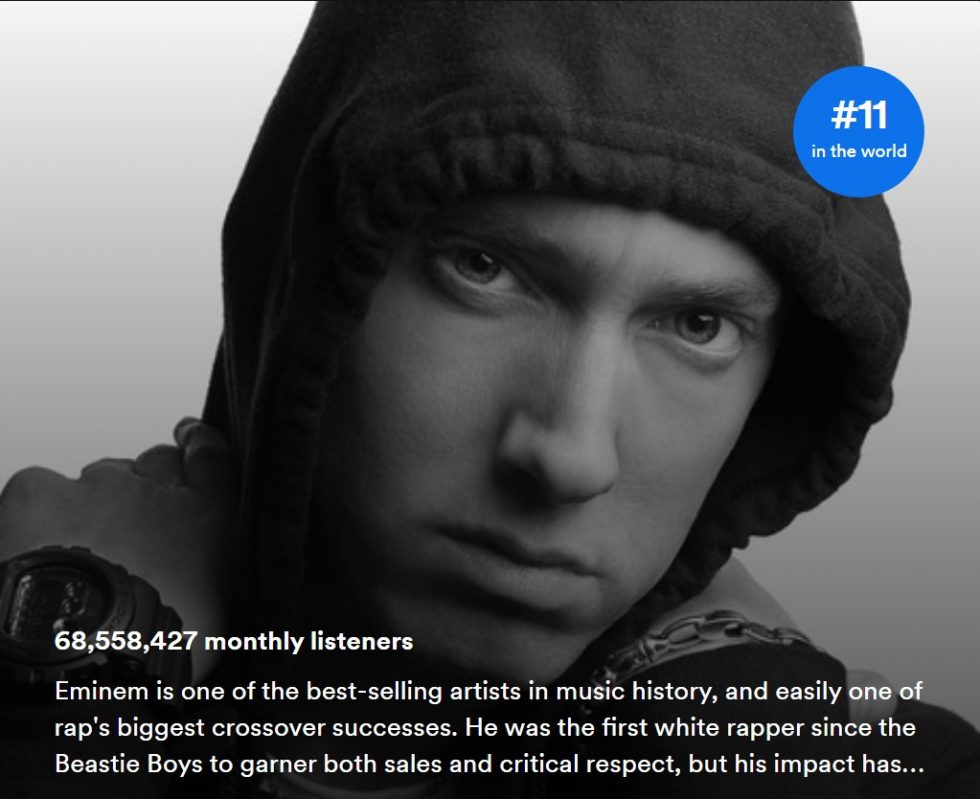 Eminem is on an upward trend with no new projects released and no PR tricks played, just on the sheer strength of his catalogue. Next time you hear that "nobody listens" to Eminem, remember that in fact, he is the one that has a bigger audience than virtually any hip hop artist in the world. Whoever says it to you – their faves do not get as much attention as Marshall does.