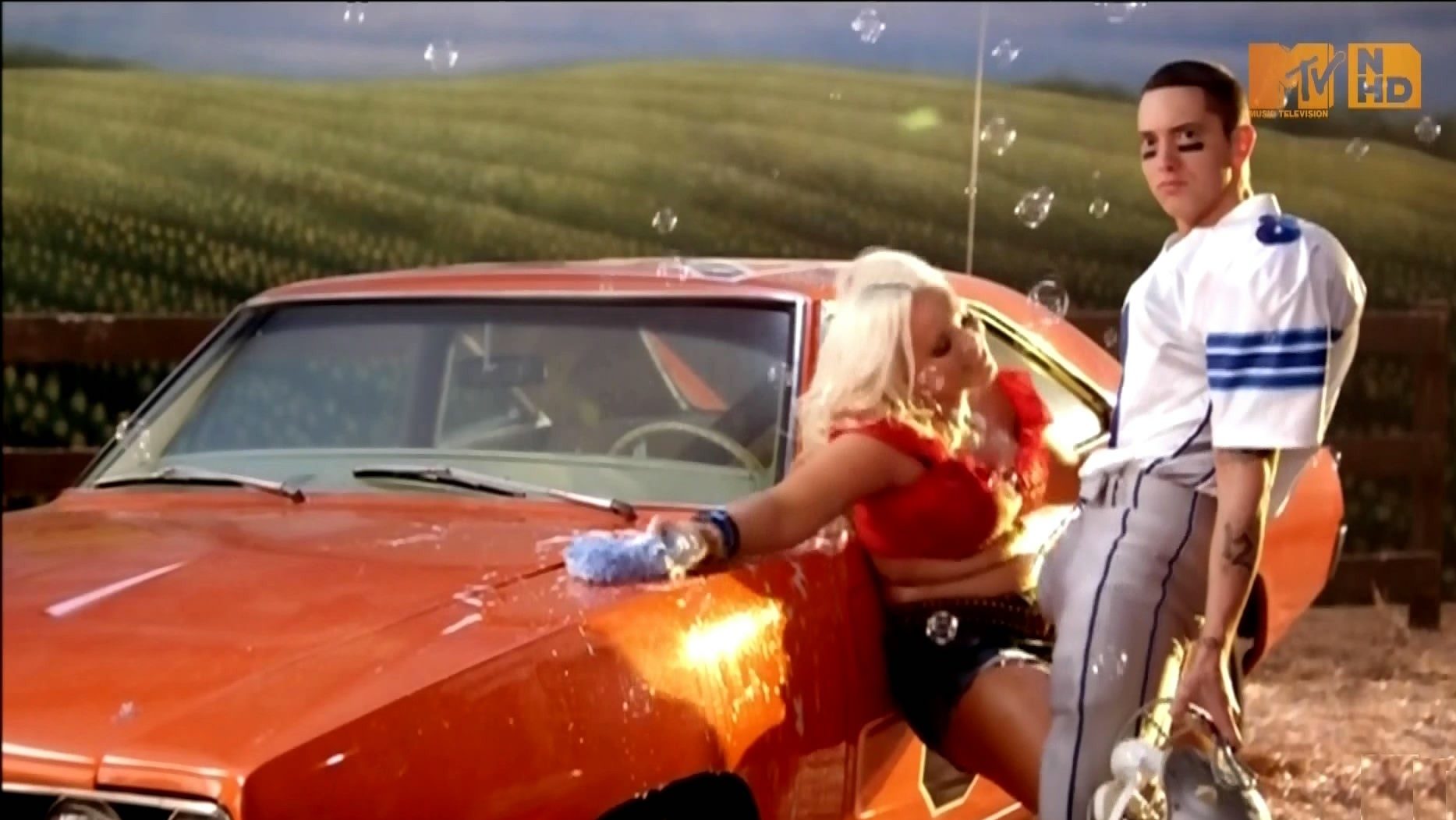 Trisha Paytas follows Lee Ann in sharing her love for Em's iconic video.
The actress who played "Sarah Palin" remembered the exciting atmosphere on set, and Trisha Paytas, who boldly kick-started the video as "Jessica Simpson" acknowledges the push this role gave her career. Trisha used to be a YouTuber, tried her hand at singing and reality TV, and now she's famous as an OnlyFans model. But at whatever place she is, she has nothing but good to say about Marshall.
Reacting to a tweet that praised Eminem and his visuals for "We Made You", Trisha tweeted:
I will always be an icon thanks to this music videos. 14 years later and it's still going viral 😭🙏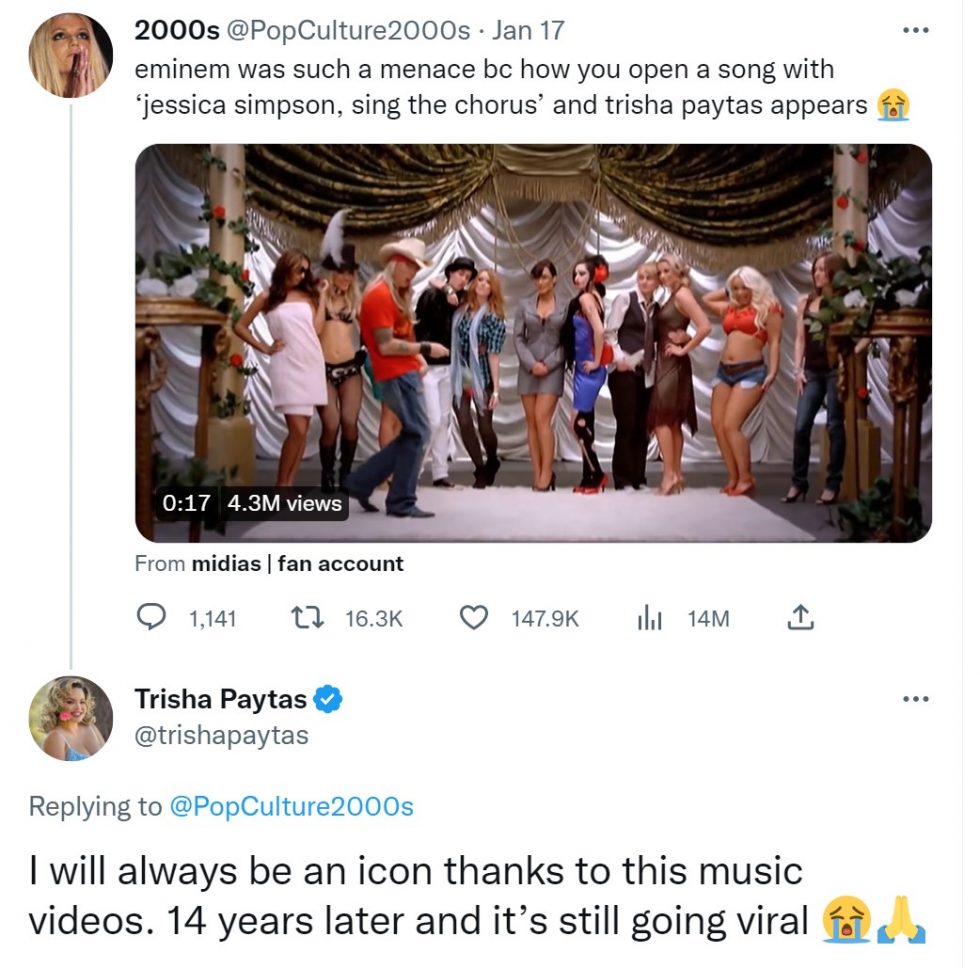 While some might argue that giving herself an iconic status might be a little bit cocky but there is no denying that the video still looks captivating. Even if it is way down on his Most streamed videos list with only 305,000 views on YouTube.
Don't you think it deserves more attention?
Watch Eminem — "We Made You" below: