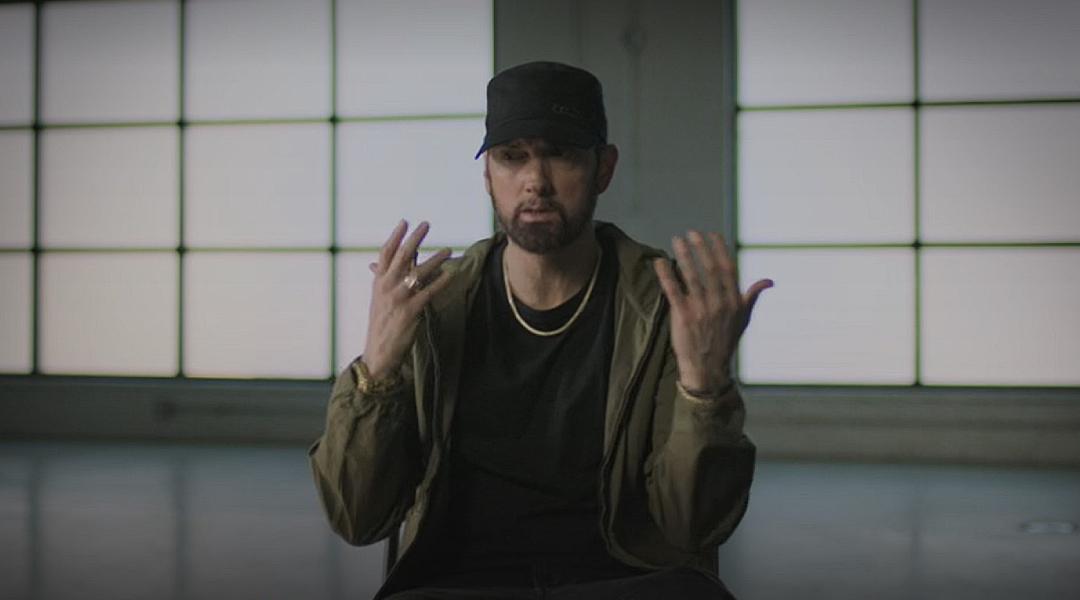 A highly anticipated hip hop documentary produced by Chuck D premiered on the BBC this weekend, showing unique footage of Eminem talking about his music.
The documentary, fittingly titled "Fight the Power. How Hip Hop Changed the World", is a well put together journey into the history of hip hop intertwined with politics and the current socio-economic landscape. Archive footage, hip hop legends reflecting on their path, and scholars pointing out how the culture has been changing the world around give a unique perspective that helps understand the scale of a shift that hip hop initiated culturally and politically.
Alongside such names as LL Cool J, Will.I.am, Warren G, Monie Love and more, of course, there was Eminem. He had a special segment dedicated to his legacy, his controversy, and the reasons behind it.
As New York University adjunct professor Marcus Reeves said in the documentary, "Eminem became a lightning rod for those in control in society. He wanted to poke fun at the facade of the hypocrisy of America".
Eminem agrees with this assessment also reminding the public that his lyrics are not meant to be taken literally:
I know rappers will always be attacked by politicians though. A lot of it was just to push buttons regardless. And for you to take a lot of these lyrics seriously is like, you're a fucking idiot.
Watch the video below: