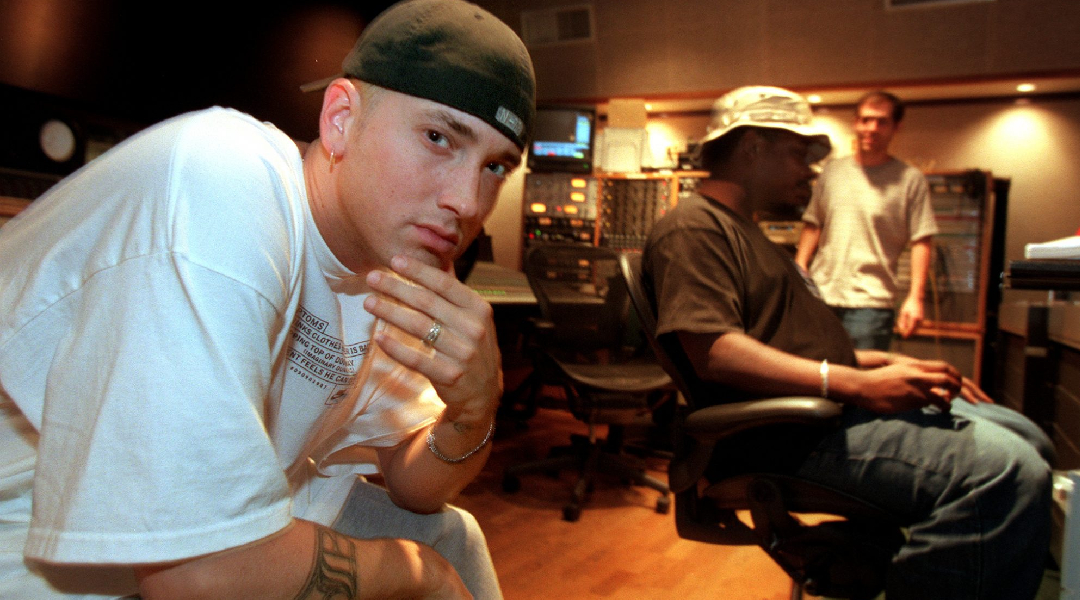 Marshall occupies all four top spots and then some on the list of the biggest hip hop hits of a decade.
The lists are provided by Rap Caviar, so the popularity is streamed based and streams are coming from Spotify. However, the platform is big enough to confidently extrapolate the data wider. So, "the most influential playlist in hip-hop" provided its audience with four lists of the top 10 most streamed rap songs per 1980s, 1990s, 2000s, and 2010s.
Usually, you can identify the most influential artists of a decade by their presense on the list. In the 1980s, N.W.A. has the most songs on the list, three, and are closely followed by Beastie Boys and Run-DMC (two each), which sums up this decade rather well. In the 1990s, you can find Dr. Dre's name on the list four times, and one of those times it will be next to Eminem's. Yes, Marshall made his first appearance on the 1990s list with "Forgot About Dre". He will do even better in the 2000s. On that list, he has four songs on the very top of the ranking:
1. "Lose Yourself"
2. "Till I Collapse"
3. "Without Me"
4. "The Real Slim Shady"
Then Kanye West makes an appearance with "Stronger" at No. 5, and 50 Cents leaves his mark on the decade with "in Da Club". At No.7 we again see Marshall's track as "Mockingbird" finds its way to the Top 10. Two Outkast tracks and Kanye's collaboration with Jamie Foxx close the ranking.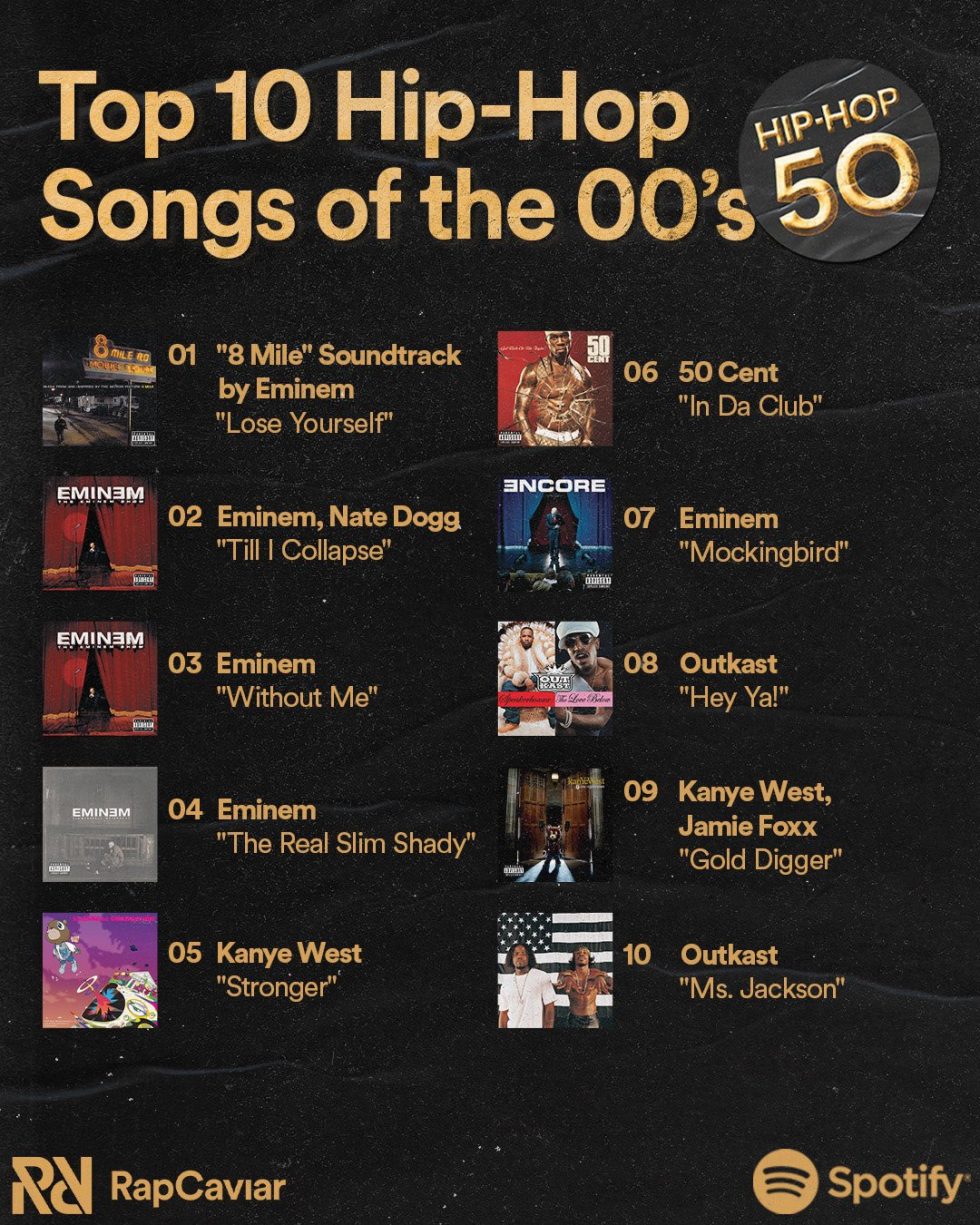 There is no other artist on any of those lists who put so many songs on a decade ranking or dominated it as much as Eminem.
See the original tweet below:
Hip-Hop has grown so much over the years. Check out the top 10 most streamed Hip-Hop songs per decade. Which era do you listen to most? pic.twitter.com/60CsTQIB2c

— RapCaviar (@RapCaviar) August 22, 2023
By the way, so far, the rr lists were a revelation and a pain in the neck for so many Eminem haters who finally had to face the reality and see with their own eyes how popular Marshall's music is and how relevant he stays as an artist.