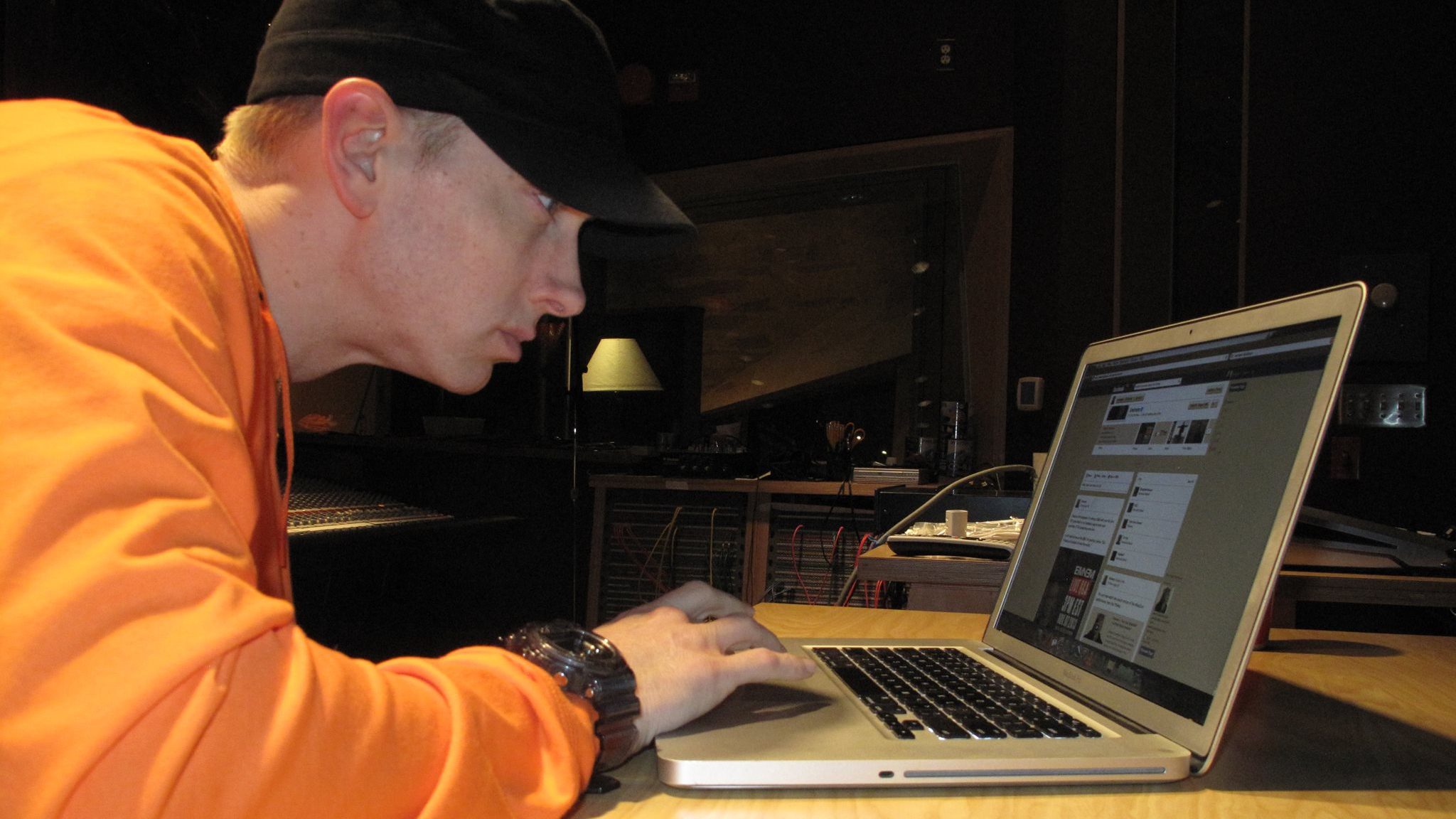 Both Spotify and Facebook recently alerted their audience of new music from Eminem – only to bring them disappointment.
Spotify started first the other week by putting an old Marshall's photo on the cover of the Release Radar playlist. Needless to say, there was nothing new fom Em on the playlist and the cover was changed promptly.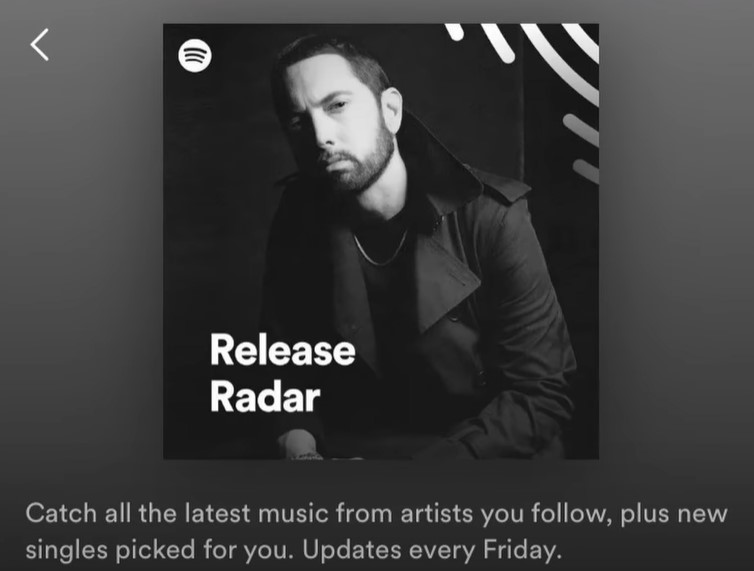 Then, three days ago, some Facebook users received a message notifying them of a new Eminem song. Those, who were fast enough to click were taken to a page of a Russian band not related to Eminem at all. Others, who followed the link could not see anything at all, the page as deleted.
Even a Reddit post, which showed the screenshot of that mysterious message, is nowhere to be found now.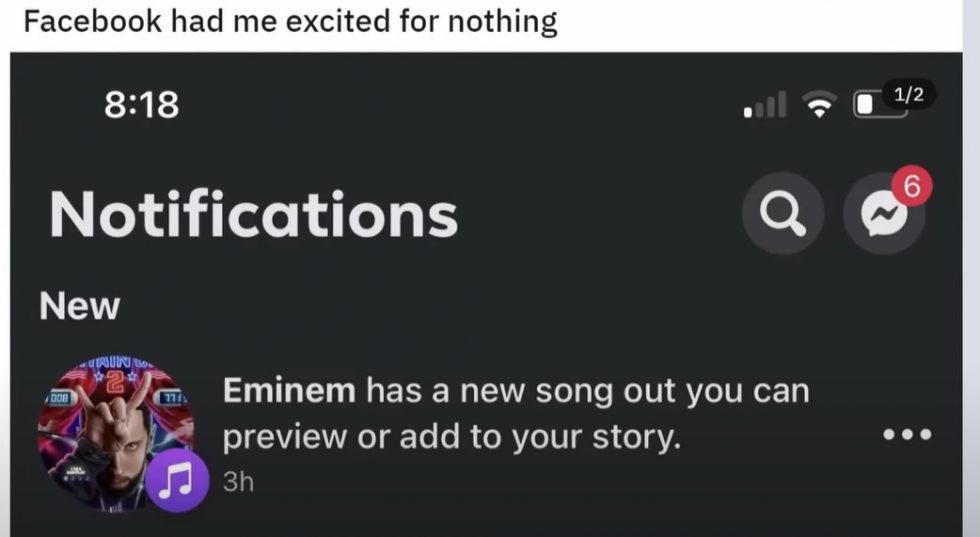 Still, some optimists hope that this activity might indicate an approaching release from Shady. However, chances are slim.
Remember how startled the whole fanbase was when "The Real Slim Shady" (not) was uploaded to EminemMusic? Or when over 47 million Eminem subscribers (yes, he only had that much two years ago) received a notification about a track with Kanye West? It was nothing but a glitch of an attribution system and didn't result in anything.
We still can hope to get new music from Marshall, but let's not hurry to read too much into random events.