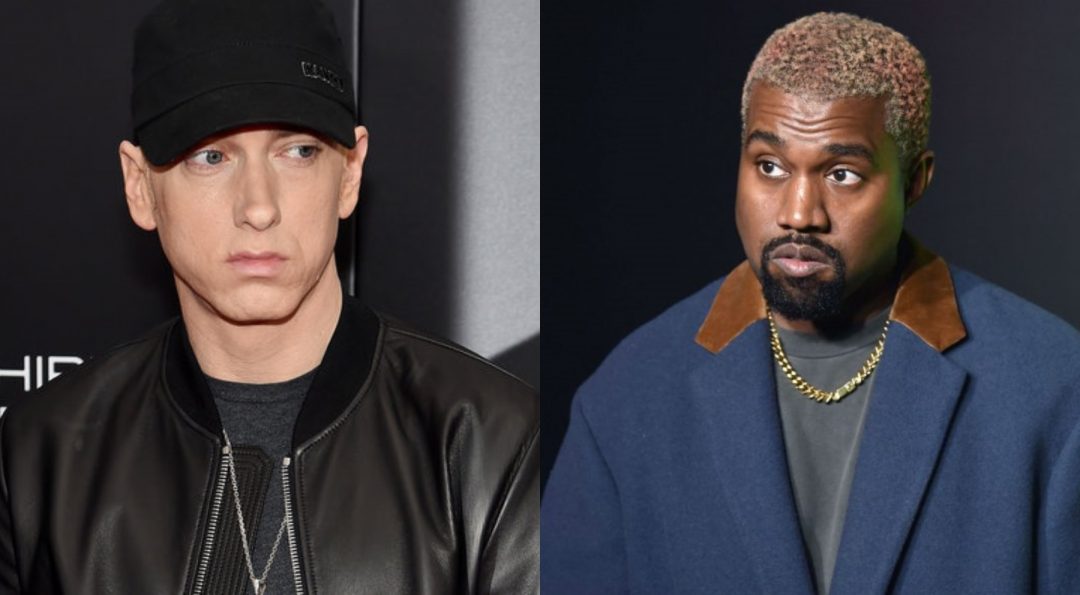 Don't hold your breath, there is no collaboration between Eminem and Kanye West on Marshall's official YouTube channel.
Recently, over 47 million Eminem subscribers received a notification about a track with Kanye West uploaded to the channel. Only to find a track from Spanish rapper Cecilio G wrongly attributed to Em.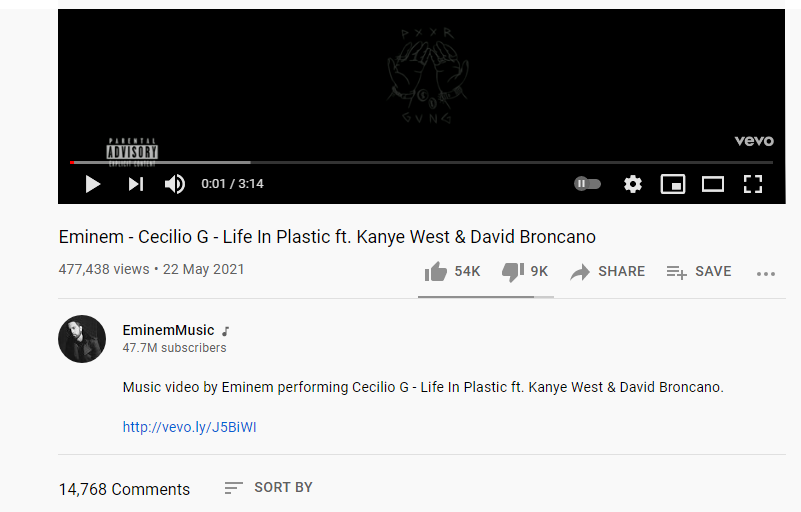 There was no Kanye West on the song either, which made most fans believe that the channel was hacked to upload a fake. However, with his recognisable nasal voice and heavy use of autotune, Cecilio G has already used a trick with a false attribution by mentioning Justin Bieber in one of the song's descriptions on his official channel. Yes, this channel exists, and Vevo supervises it in the same way as Eminem's channel.
Eminem fans know perfectly well how often Vevo algorithms glitch. In 2019, they saw two random tacks popped out on Marshall's channel to disappear a day later quietly.
At least, let's hope that it is a glitch, because if the channel was hacked and it has not been dealt with half a day after the incident – this is a serious reason for concern.
Meanwhile, the track has collected over 590,000 views in under 12 hours, and 59 thousand people have even left likes. Cecilio G got himself an exposure he could not even dream about.
Meanwhile, Kanye's collab with Eminem sits somewhere in his vaults. Last year YE tweeted:
@Eminem THANK YOU FOR RAPPING ON THE DR DRE REMIX OF USE THIS GOSPEL I HAVW ALWAYS LOVED AND RESPECTED YOU AND IM HONORED TO HAVE YOU BLESS THIS SONG … ITS ALSO NORTH WEST'S FAVORITE KANYE WEST SONG OF ALL TIME
@Eminem THANK YOU FOR RAPPING ON THE DR DRE REMIX OF USE THIS GOSPEL I HAVW ALWAYS LOVED AND RESPECTED YOU AND IM HONORED TO HAVE YOU BLESS THIS SONG … ITS ALSO NORTH WEST'S FAVORITE KANYE WEST SONG OF ALL TIME

— ye (@kanyewest) September 18, 2020