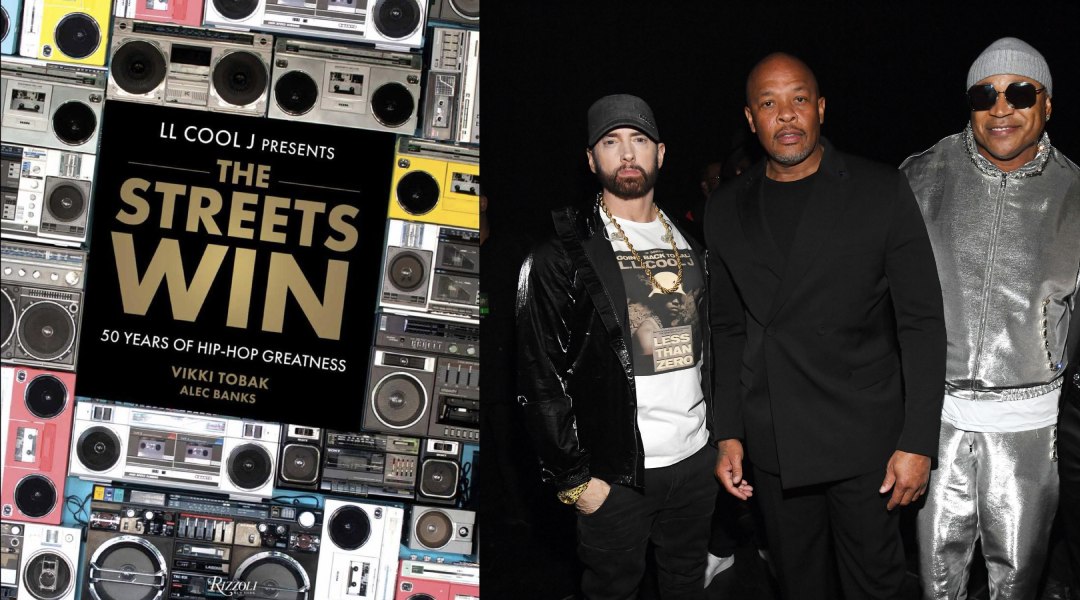 To celebrate the 50th anniversary of hip hop, LL Cool J prepared a book. Titled "The Streets Win", it will present voices of some defining hip hop artists.
Announced as a collection of origin stories, the book gives space to such legends as DJ Kool Herc, Salt-N-Pepa, MC Lyte, KRS-One, Mary J. Blige, Grandmaster Flash, Run-D.M.C., Beastie Boys, De La Soul, Slick Rick, Public Enemy, Snoop Dogg, Dr. Dre, Nas, A Tribe Called Quest, Big Daddy Kane, Fat Joe, DJ Khaled, and Eminem.
The Rock The Bells official Instagram account describes it:
🚨 Major Announcement Alert 🚨

Thrilled and incredibly proud to present my newest project with @LLCOOLJ, @rizzolibooks @vikkitobak @smart_alec_ The Streets Win: 50 Years of Hip-Hop Greatness

Commemorating the birth, rise, and progression of Hip-Hop culture, this momentous collection of origin stories—told by icons @kooldjherc @saltnpepaofficial @mclyte @teacha_krsone @eminem @therealmaryjblige @djflash4eva @rundmc @beastieboys @wearedelasoul @therulernyc @publicenemy @snoopdogg @drdre @nas @atcq @officialbigdaddykane @fatjoe @djkhaled and so many more—brings to life the influential culture, sound and preeminent voices of American Hip-Hop music from the past 50 years.

Thank you to the team for embracing the vision and overseeing the creative process and to everyone who made this incredible achievement possible. The Streets Win will officially be released in October 2023 and is now available for pre-order at the link in bio.
Considering that the book also incorporates works os some remarkable hip hop photographers, it seems to be a must-have for an every rap fan.