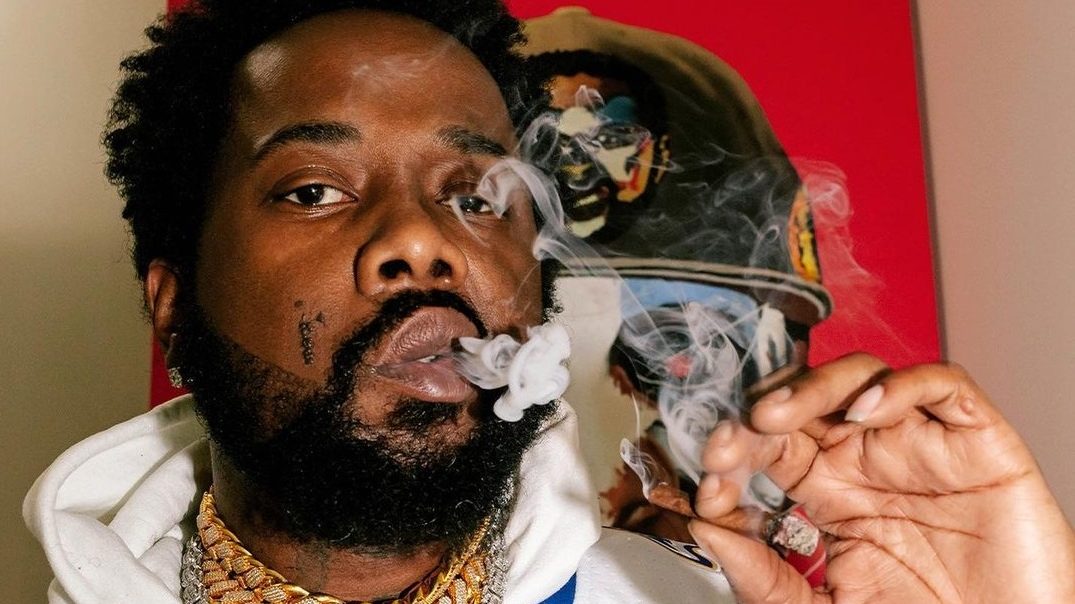 The fans have been waiting for Conway's major label solo debut "God Don't Make Mistakes" because it is destined to propel his career further. And because there was a prospect of getting another deadly collab with Eminem.
That much Conway promised earlier in his interviews. However, since the Buffalo rapper submitted his album to Shady Records, there were no significant updates on its content.
Until now.
Conway posted a picture of a handwritten "God Don't Make Mistakes" tracklist on his personal and company Instagram account. As was expected, there is an array of impressive features alongside his old brothers in arms from Griselda and young talents signed to Conway's own Drumworks Music Group.
You can find there Lil Wayne and Rick Ross, Jill Scott and T.I. as well as young talents Jae Skeese and 7xve The Genius from Drumworks roster, and Benny the Butcher, Westside Gunn and Keisha Plum from the old Griselda gang.
Daringer carried most production work on the album, with two submissions from the Alchemist and Cosmo each.
"God Don't Make Mistakes" tracklist:
1. Lock Load prod. Daringer
2. Tear Gas feat. Lil Wayne & Rick Ross prod. Cosmo
3. Piano Love prod. Alchemist
4. Drumwork feat. Jae Skeese & 7xve The Genius prod. Daringer
5. Wild Chapters feat. T.I. & Novel prod. HitBoy
6. Guilty prod. Bink
7. John Woo Flick feat. Benny the Butcher & Westside Gunn prod. Daringer
8. Stress feat. Wallo prod. Daringer
9. So Much More prod. Justice League
10. Chanel Pearls feat. Jill Scott prod. Cosmo
11. Babas feat. Keisha Plum prod. Daringer
12. GDMM feat. Annette Price prod. Alchemist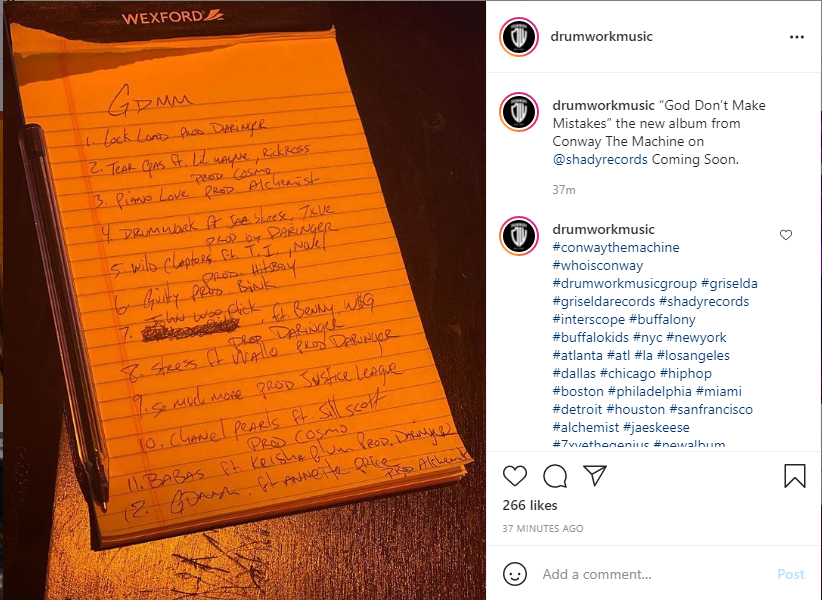 There is a void in where we expected to see Eminem's feature. Also, there is a noticeable absence of other artists whose participation was implied earlier, such as Freddie Gibbs, Drake, 2Chainz and DJ Premier. The prospective tracklist on Genius is nine tracks longer than what we have here.
Those who do not want to accept that their hopes have come to a crashing end — consider the possibility of the rest of the list being written on the other side of the page that has not been publicised to surprise the audience later. Especially when we know that some of the people possibly featured on these tracks are very sensitive about revealing their plans.
While the artist and his company made this information public, there is still no confirmation from Shady Records. Some fans have already suggested that this move from Conway was not officially authorised and that the artist made it to nudge Shady and make them speed up the release. Conway is famous for being extremely productive, and he drops his mixtapes several times a year. It is understandable if he feels held back by the lengthy process of sorting all legalities involved in the big release. Hopefully, his impulsive decisions won't impede his further progress in the industry that requires a lot of patience and ability to play a long game.