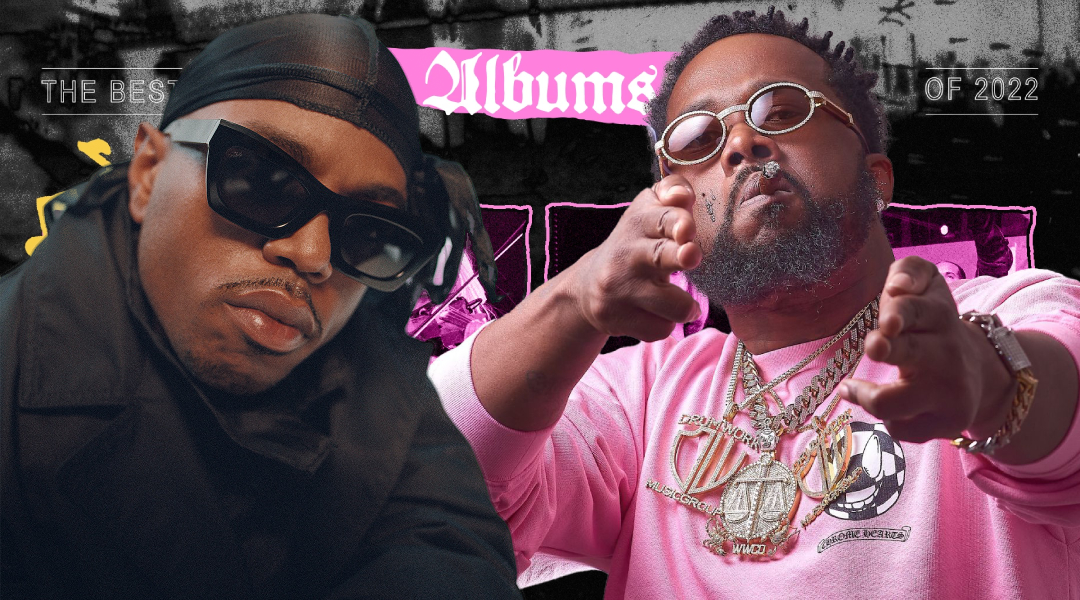 An industry publication compiles the 50 albums long list to summarise the best of what the year has brought us so far. Seems like Marshall's label has left the mark.
The Best Albums of 2022 list is not focused on any particular genre, including pop and RnB projects alongside the most impressive hip hop albums of the year.
Two albums released on Shady Records made it to the list, and the Complex writers provided each with a complimentary introduction.
Westside Boogie has all reasons to celebrate success, as his sophomore album "More Black Superheroes" was ranked 16th on the list. The journalist praises Boogie specifically for his exquisite storytelling:
16. Westside Boogie, "More Black Superheroes"
Label: Love Renaissance/Interscope
Released: June 17
Maturation is impossible in an echo chamber. Westside Boogie breaks a cycle of trauma and repeated mistakes on More Black Superheroes, an album dedicated to Black mental health. Beyond repeatedly advocating for more Black people to go to therapy (!!), Compton-born Boogie uses his second studio album to tell the story of how he reached this point, against all odds. In beautiful fashion, Boogie strings together stories about his upbringing and dealings with love to prove that anyone can heal, no matter where they're from. —Jordan Rose
By the way, Boogie has been also involved in making the No.1 album on the list, Kendrick Lamar's "Mr. Morale & The Big Steppers". The Shady Records artist has a songwriting credit on the album, having provided a verse for "Purple Hearts".
Westside Boogie is justifiably proud and shared his ranking on social media:
Definitely proud of this ..good looking y'all @ComplexMusic pic.twitter.com/g7J4ODFIla

— WESTSIDE BOOGIE (@WS_Boogie) December 2, 2022
Another Shady Records album on the Complex list is dated back to February. Conway the Machine has been incredibly productive in 2021 and 2022 and you might have lost count of his projects. However, released through a major label "God Don't Make Mistakes", has a special place in history and, it seems, in the heart of the Complex editors. Placed at No.41, the project has earned a high praise.
41. Conway the Machine, "God Don't Make Mistakes"
Label: Drumwork/Griselda/Shady/Interscope
Released: February 25
With critically acclaimed albums like La Maquina and From King to a GOD under his belt, Conway had already reached the upper echelon of rap lyricists before making God Don't Make Mistakes, and he could have coasted if he wanted to. But he's not the kind of guy to take it easy. Instead, he pushed himself to go even harder and made the most introspective, well-rounded album of his career. Throughout the project, he peels back the curtain on his personal life, sharing stories about getting shot ("Guilty") and grappling with the deaths of family members ("Stressed"). He mixes this in with the usual hard-edged grit we've come to expect from Griselda ("Bruiser Brody") and even throws in some streaming-friendly gems ("Scatter Brain"). His Shady Records debut has it all. —Eric Skelton
There is another album that technically has nothing to do with Shady Records, but which is impossible to glance over. The Alchemist got his joint project with Roc Marciano ranked 11 on the year-end list.
11. Roc Marciano & The Alchemist, "The Elephant Man's Bones"
Label: ALC/Pimpire International
Released: August 26
"He can't keep getting away with it!" is what the Roc Marciano detractors say to themselves in the mirror whenever the god drops another masterpiece. This time around, Marciano came through with Alan the Chemist to bring the game another set of scriptures to live by. On track four, he boasts, "You know my body quality over quantity/He couldn't possibly made another quantum leap/Top of the heap, ask my colleagues." Every time he's on that mountain and that burning bush talks to him, you know he's coming back down with that shit that'll make you question who's really the true and living god mc. He and Alchemist are a match made in heaven and you take away new lessons with each listen. Play these jewels and get your life right. —Angel Diaz