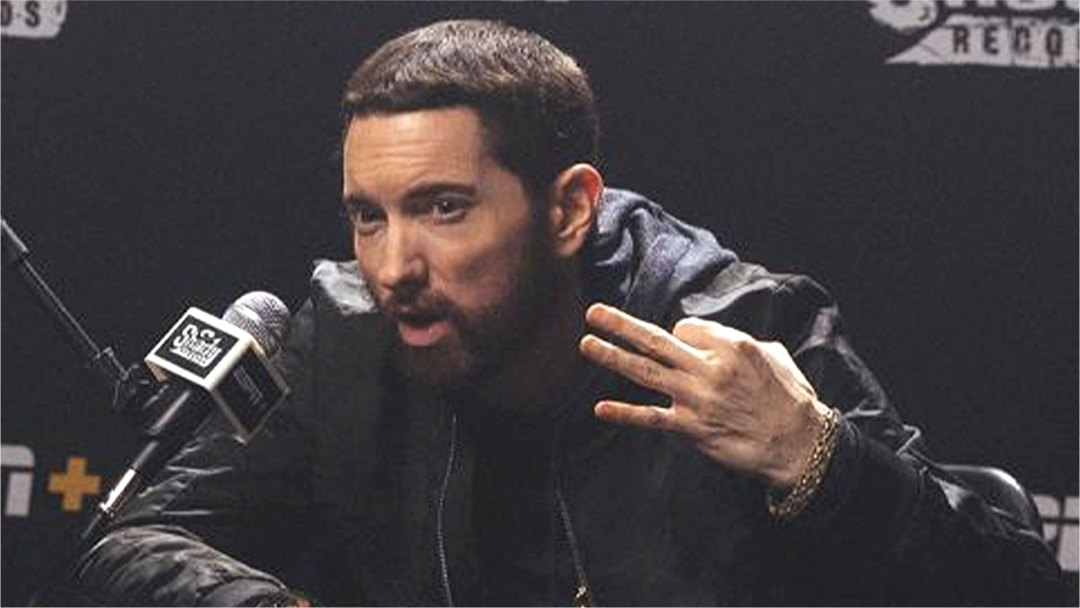 In the absence of concert grosses destroyed by the pandemic, Billboard's annual ranking of the top paid musicians looks different this year.
In general, the numbers are down, showing the collective earnings of all artists on the list of $387 million in 2020, down from $969 million in 2019.
Streaming numbers and album sales played the leading role in generating artists' income, which means that rappers are better represented on the 2020 list. Twelve hip hop artists made it on Billboard's 2020 Money Makers list, up from three in 2019. On this year's list, six hip-hop artists who didn't make it for the 2019 list ranked in the top 20. One of these artists is Eminem.
He is ranked 14th on the list, with $9.7 million made in 2020.
This is how Billboard introduced Marshall:
Last year's rank: —
Streaming: $6.6M
Sales: $1.3M
Publishing: $1.8M
Touring: $0
Eminem surprise-released two albums in 2020, Music To Be Murdered By and a deluxe version, Music To Be Murdered By – Side B. The first became his 10th consecutive Billboard 200 No. 1, and the second reached No. 3 (although its "deluxe" status means that it won't be counted as a separate entry on Billboard's charts.) Those releases helped Slim Shady reach No. 5 in digital downloads (261,000) for the year and No. 8 in track sales (872,000). Thanks to his penchant for making gripping music videos — such as the one for "Darkness," which dealt with the mass shooting at the 2017 Route 91 Harvest festival in Las Vegas — he racked up 887.3 million on-demand video streams, good enough for a fourth-place finish in that category and No. 10 in streaming royalties.
While ranked in the Top 20 money makers across all genres, Eminem is the fifth highest earning rapper on the list:
1. Post Malone – $23.2 million
2. Drake – $14.2 million
3. NBA YoungBoy – $11.9 million
4. Lil Baby – $11.7 million
5. Eminem – $9.7 million
6. Lil Uzi Vert – $9.5 million
7. DaBaby – $9.1 million
8. Bad Bunny – $8.4 million
9. Future – $8.2 million
10. Roddy Ricch – $7.4 million