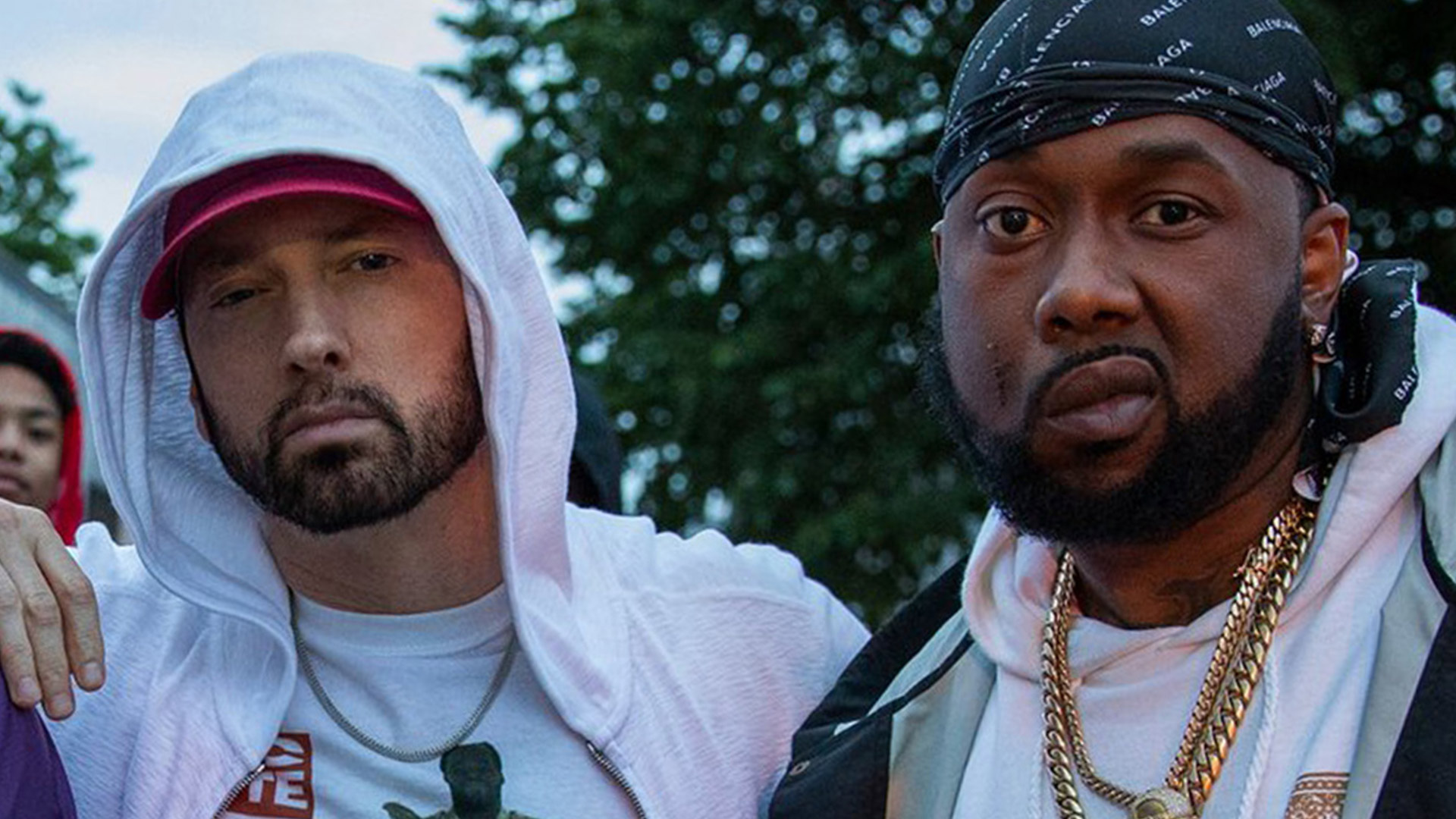 Conway The Machine visited the My Expert Opinion podcast to talk with Math Hoffa about his past, his blooming career, his future plans, and his former label boss, Eminem.
Math Hoffa asked Conway if Marshall's verse on "Bang", noting that Eminem didn't hold back and dabbed into several tough situations from his past, potentially winding up people and causing frictions between them and Conway. But the Shady Records alumnus didn't agree with such assessment:
Nah, not friction. It never caused no friction. I was just happy to get the verse man. There are two versions of his verse and when I heard it… Em is crazy man. Em's different. Stay out of his way!
Clearly, Math's question was more in reference to Em's leaked "Bang" version, where in addition to names listed in the official one two more personalities were hung to dry: P Diddy and Joe Budden. Budden received more than Diddy on that verse. Starting with personal:
Wasted tissue, tell this journalist stick to the stuff he knows
Like always runnin' from Migos
Here a mic, there a mic
Everywhere a mic, share and share alike
But just don't compare alike
Instead of comparin' me, pick a fair fight.
And then he weaved Budden's name in a jab at Diddy:
Yeah, shout to Puffy Combs, but fuck Revolt
Y'all are like a fucked up remote
Now I get it why our button (Budden) is broke
'Cause you press him but he don't do nothing though
'Specially when it comes to punches thrown.
Musing over this aggressive verse and the "stay out of the way" attitude, Math inquered if Eminem tried to set Griselda's rapper on the same path. However, Conway didn't even try to speak on Marshall's behalf:
I'm not sure. I don't know man. I'm not sure if that was his motives. Probably?
Listen to Conway The Machine — "Bang" feat. Eminem
Watch the video below: