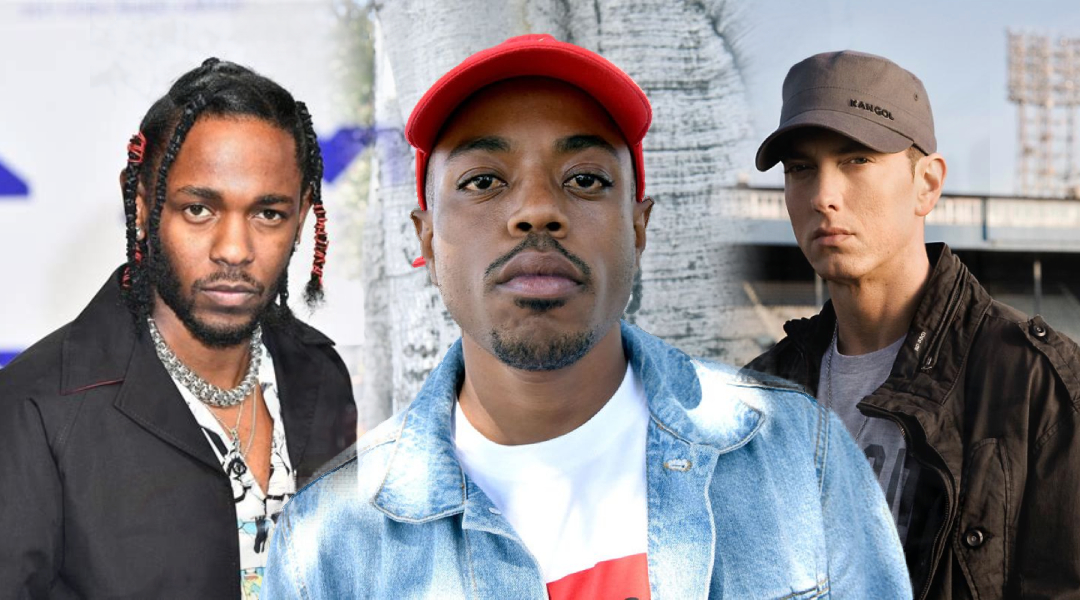 Westside Boogie landed a writer's credit on Kendrick's album, but his own new project, "More Black Superheroes", is just around the corner. How does he feel about it, and what is his life as a Shady Records artist? This and more in a new interview.
Boogie sat down with Variety to discuss new development in his career, co-writing a song with Kendrick Lamar being the one in the media focus at the moment. So the interviewer jumped in straight away:
Let's start with "Purple Hearts." How does it feel to get a track on Kendrick's album?
It feels amazing. One, because everybody knows that's one of my favorite rappers of all time. Also, it's a big leap for me — writing for somebody. I never co-wrote. … My boy Justice blessed me with the opportunity and trusted me. It also helps having LVRN as your management, because, you know, they're plugged. [Laughs]
How did Summer Walker jump onto the record?
It was hard at first … tapping into being a girl. I was doing my little parts at home and I didn't tell my homies what I was doing. … It's a little more free when you're doing it for somebody else. Because as artists, we get trapped in the mind of the artist we're supposed to be, or how people already see us as. So we do them same type of records because it's safe. But when it's for somebody else, you can do whatever.
Eminem said to Dr.Dre that the Kendrick album left him speechless?
Yeah he tweeted Dr. Dre. Eminem's hilarious on social media. He chooses to tweet Dr.Dre about the Kendrick album, that is so funny to me. I love him.
How has your experience been at Shady?
It's amazing, that's my boy. Obviously he's one of the biggest rappers ever, so there's that benefit. He opened my career to a whole other fanbase so I'm forever grateful for that. You can always take so much in from him because he's one of the GOATs.
Where are you at musically?
Just trying to tap into different energies. Being pushed, being uncomfortable. I will make the same songs every time, because I could find a way to be sad about everything. This time around, I was trying to bring more energy and talk about things that were going on in my neighborhood. Not necessarily always relationship stuff like my precious work, so that's where I'm at musically right now.
Read the interview in its entirety on the Variety website