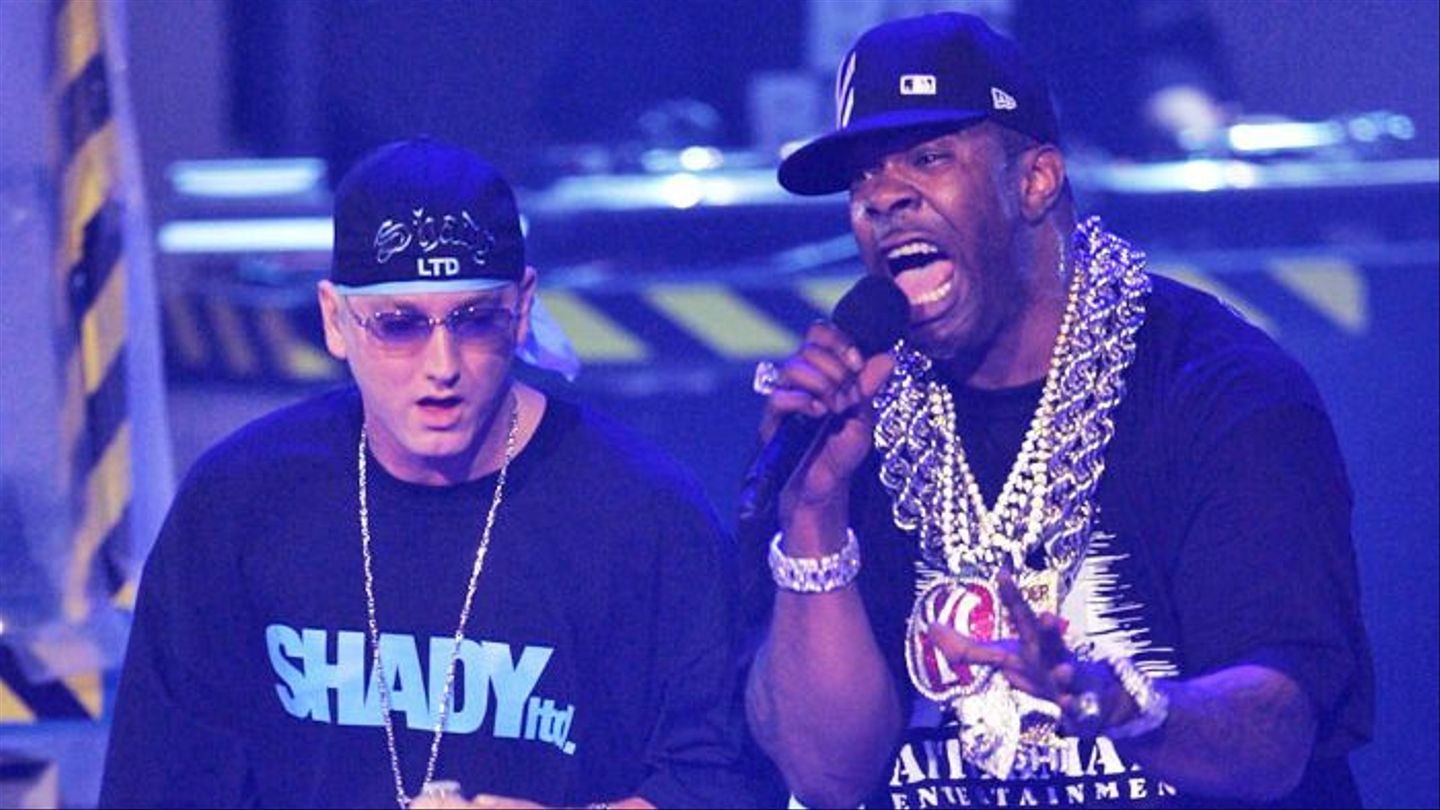 It's been a while since Marshall got inducted into the Rock and Roll Hall of Fame but Busta Rhymes is still excited about it.
It doesn't matter that other artists celebrated this massive milestone in Em's career months ago. It is never too late to show appreciation and respect to a person that deserves it. So Busta came onto Instagram to shout out to Eminem:
I know I'm Super late on this but I gotta Salute one of my favorite MC's to Ever touch the microphone and Congratulate him on his @rockhall induction!! @eminem Well deserved and Don't Stop Ever King!! 👑👑👑👑👏🏿👏🏿👏🏿👏🏿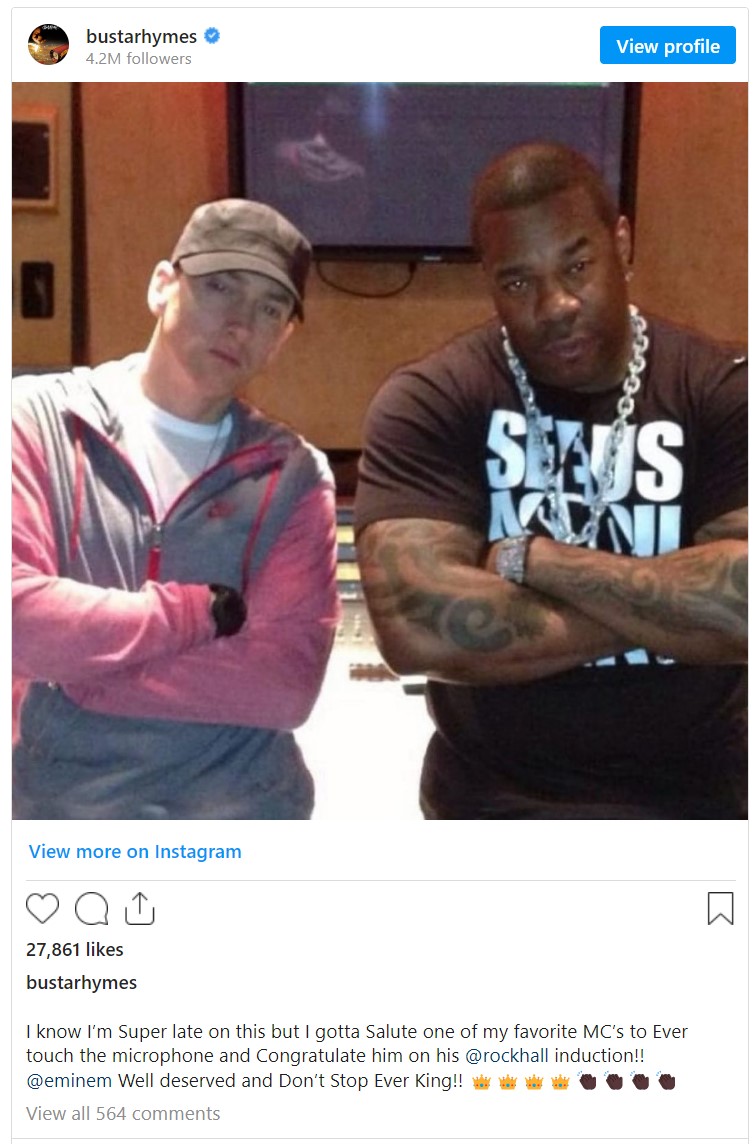 Honestly, regardless of time, these words ring true.