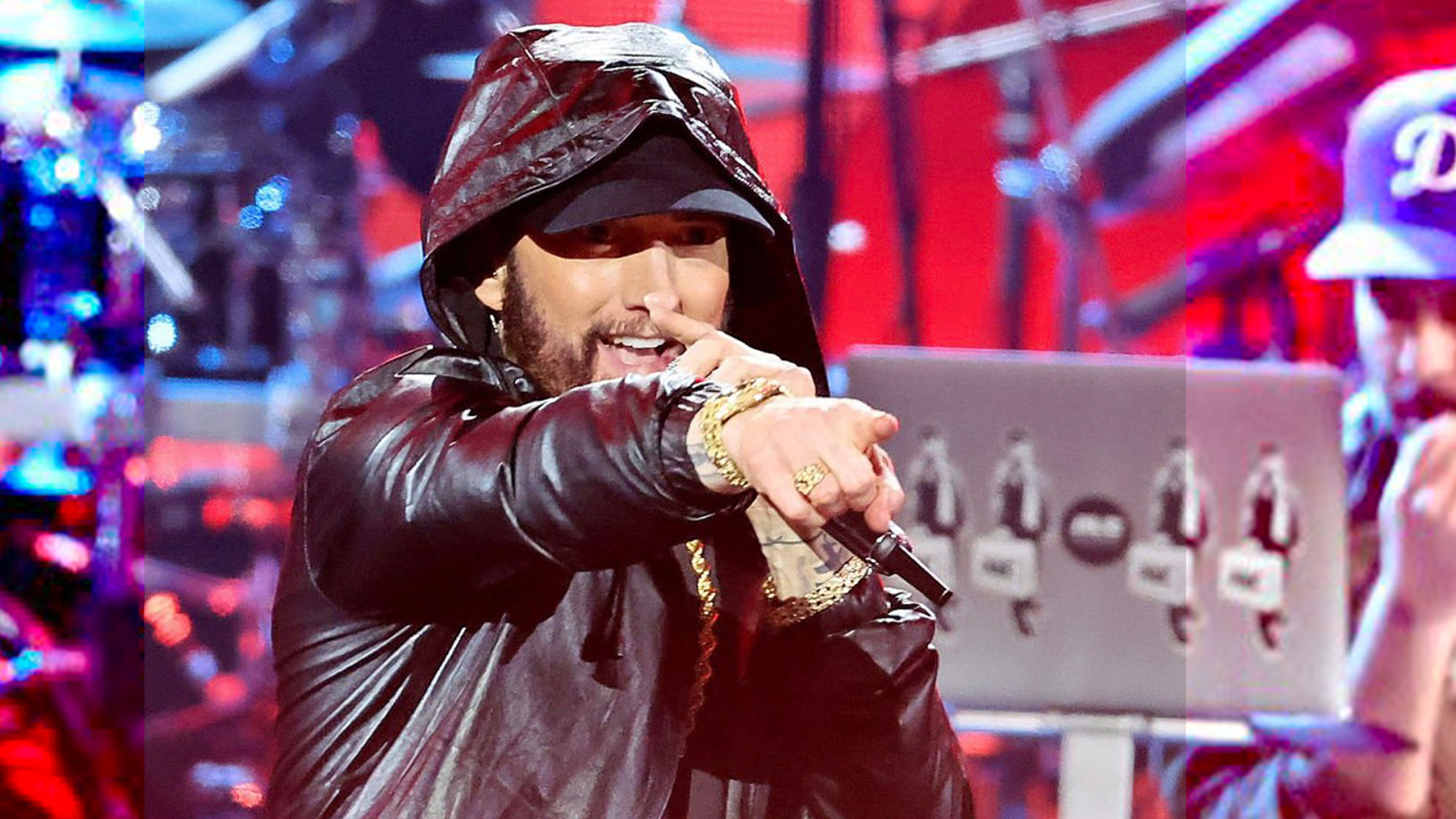 Eminem marked his induction into the Rock and Roll Hall of Fame with an extraordinary performance.
On the award stage, Marshall was blending genres and merging eras in a short but seamlessly organic set. He hit the stage to the "My Name Is" opening, which transitioned into "Rap God" supported by Mr. Porter's flawless work. The next person on the stage was a complete surprise for the audience. Steven Tyler in all his flamboyant glory sang his lines from "Dream On", Aerosmith's song that inspired "Sing for the Moment". It is common knowledge that the guitarist Joe Perry and the group, in general, approved of the interpolation, but to see this rock and roll legend supporting Em's induction was precious.
The audience didn't have time to calm down after this when a camera caught Ed Sheeran playing Dido's chorus for "Stan". Sheeran's sincerity was a perfect addition to this new interpretation of one of the most iconic Em's hits. "Forever" continued the set and then morphed into the perfect anthem that had already secured Marshall a place in music history, "Not Afraid".
The set looked, sounded, and felt perfect.
Watch the video below: