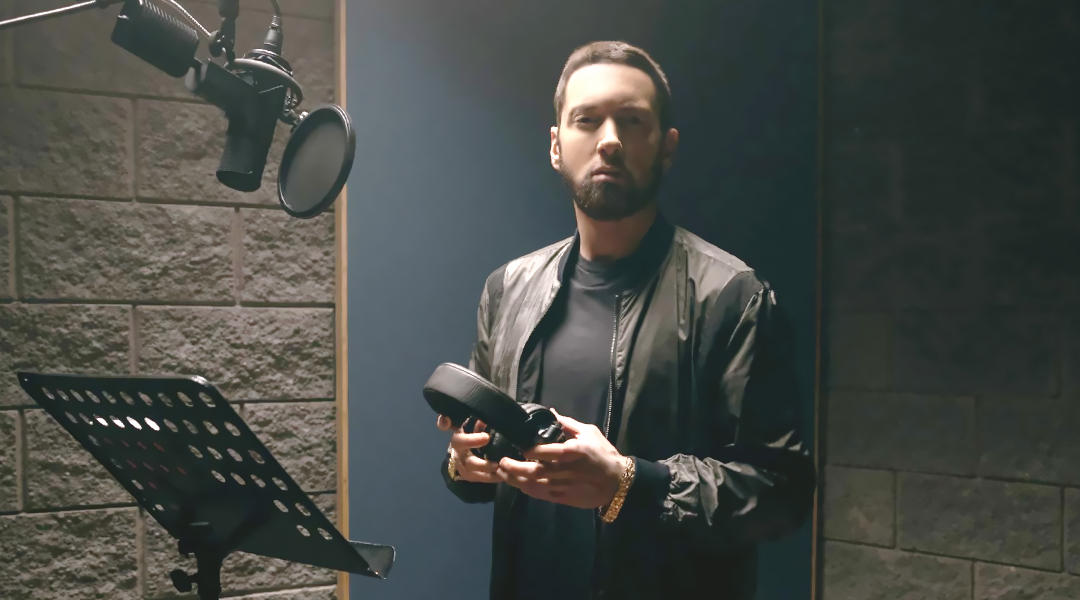 Australia-based database of music credits Jaxsta presented the list of the world's 100 most successful producers of 2022.
At first, it might sound bizarre that Eminem made it to the list on one of his quiet years, however, this list is based on numbers, not opinions.
Jaxsta's database currently contains over 17 million producer credits. The company statistics provided by record labels, publishers, distributors, industry associations and charts providers and applied a weighted algorithm that took into account each producer's chart performance, Spotify streams, GRAMMY wins and nominations, RIAA certifications, and number of producer credits over the past year. This is how the Honors List identified the world's 100 most successful producers for the period January 2022 – December 2022 (inclusive).
The general audience does not always know who works behind the scene to create their favourite songs. But true music fans pay attention and can really recognise a producer's touch on the song regardless of who performs it. So it is only natural that producers behind the biggest hits of the year got atop the list.
The top 10 includes hit-maker producers such as Tainy (ROSALÍA, Sean Paul, Dua Lipa), Blake Slatkin (SZA, BTS, Lizzo), and Kid Harpoon (Miley Cyrus, Harry Styles, Maggie Rogers) – all in close range of the top position with high-profile artists who produce or co-produce their own material such as Taylor Swift and The Weeknd.
Eminem is ranked on Jaxsta's list at No.85. He did drop several features and a couple of previously unpublished old songs in 2022. None has made a big splash but all of them bear Eminem's signature production. It all got added to his massive streaming presence and multiple RIAA certifications updated in March 2022.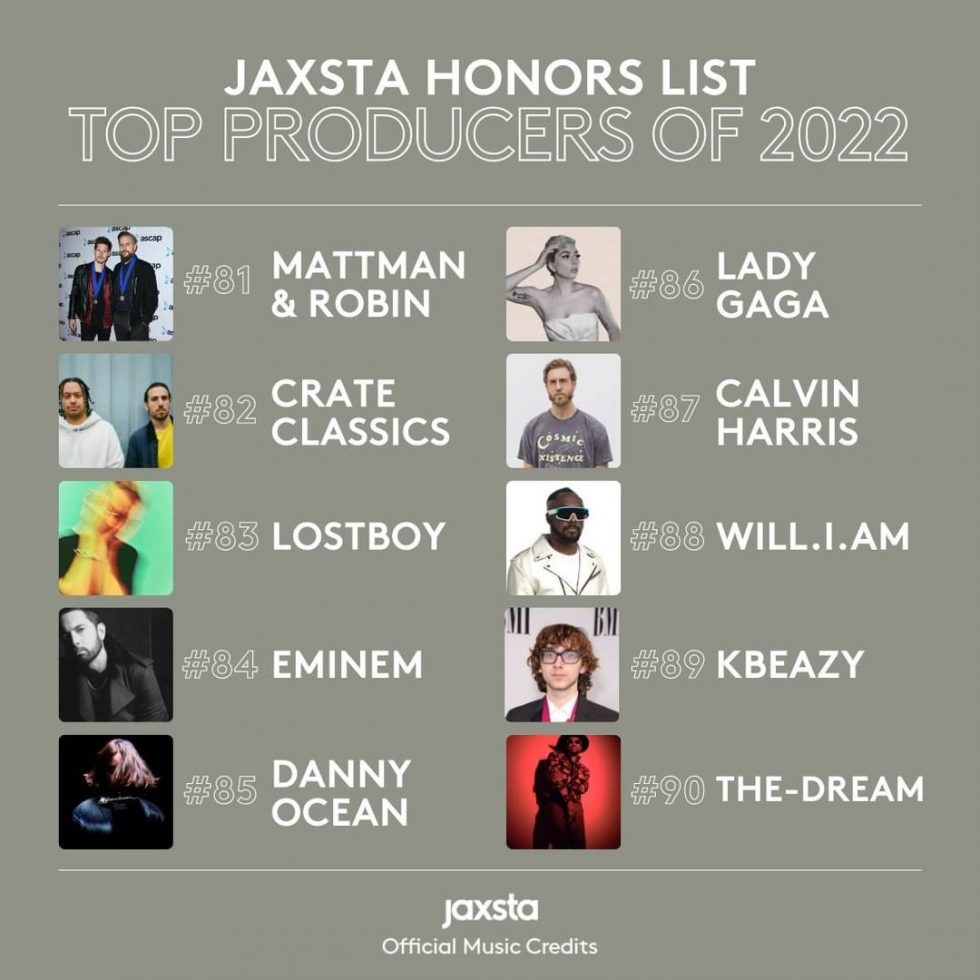 Can you imagine his rank when the album drops? After the MTBMB release, Eminem and two other producers from the album charted atop the Billboard producers chart, so you probably can see the implications.