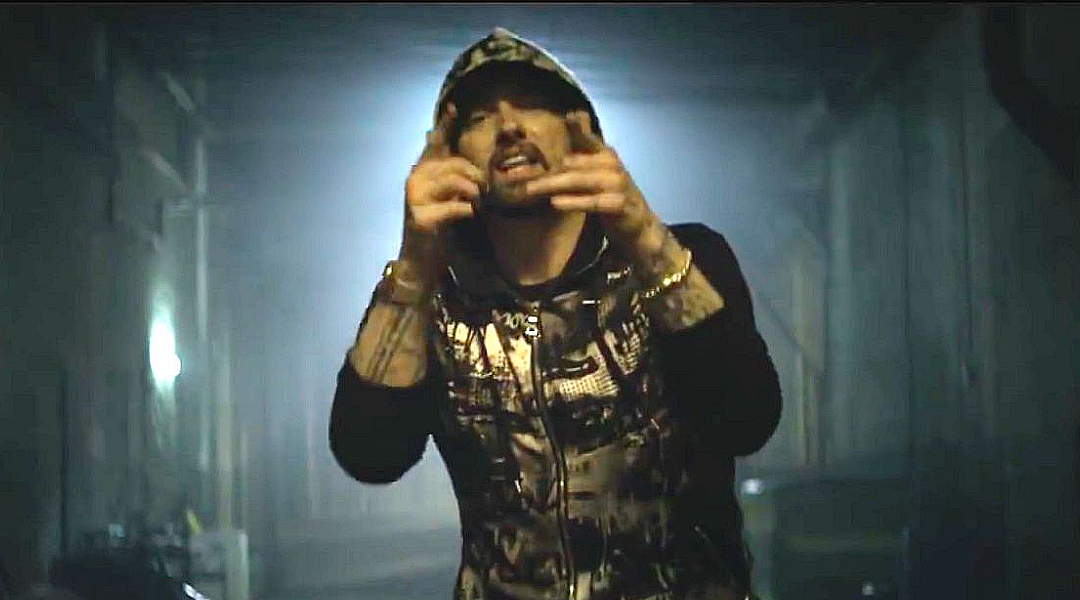 Eminem might not be happy with the Grammy politics and intrigues but it does not stop him from supporting charity efforts.
The 2023 MusiCares Charity Relief Auction takes place, as always, following the Grammy Awards ceremony. MusiCares is an organization dedicated to helping musicians in times of financial and medical crisis. The biggest names in the music industry donate items for the auction, raising funds for the organisation.
There is no genre or generation divides and the list of benefactors spans from Joni Mitchell and Rolling Stone to BTS and Olivia Rodriges. However, the two names mentioned in headlines the most are Taylor Swift and Eminem.
Taylor submitted to the auction her signed custom evermore 2020 Epiphone DR-100EB acoustic guitar. It is expected to bring in $10,000, the highest estimate attached to any of other musical instruments auctioned this year.
Eminem provided a signed and worn pair of white Nike Air Max. These sneakers were priced at $500 at the start and were estimated to go for up to $3,000. Yet after just eight bids the price went up to $7,000.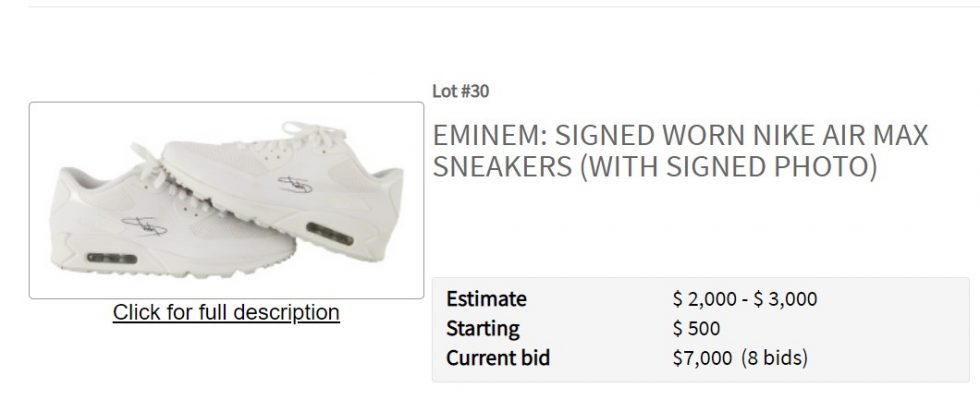 A similar story happened last time when Em donated his signed Kangol to the auction. The hat was sold for $6,400, more than 10 times higher that the starting price.
The winning bidder will also receive this photo in black and white, signed by Eminem.