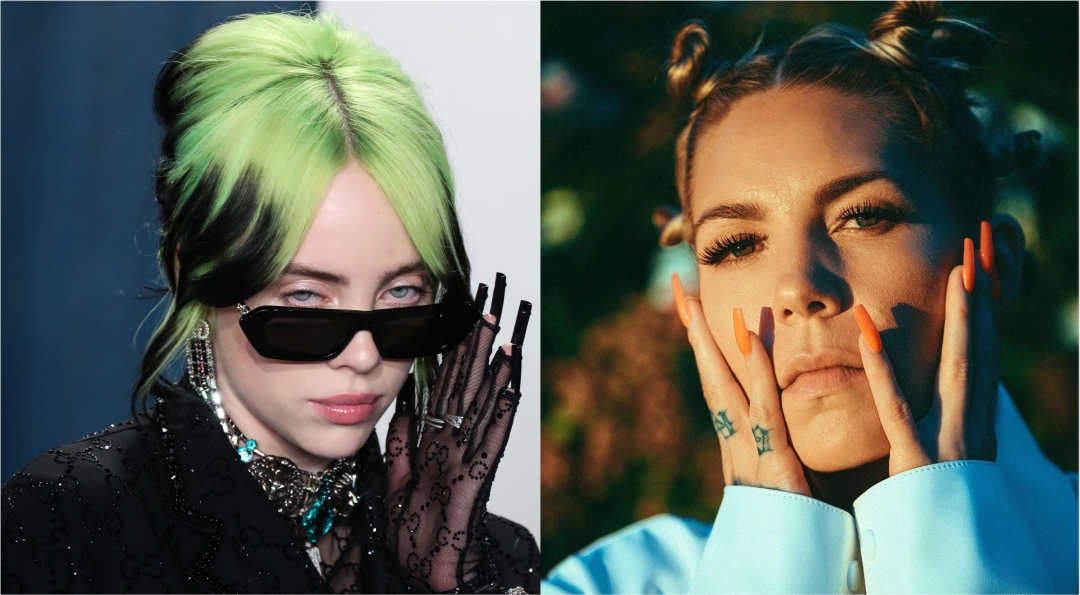 Skylar Grey had to change cover art for her upcoming album because of the similarities with Billie Eilish's announced release.
The singer-songwriter is currently working on her next album, and it seems that she had her cover art sorted. Until recently, Billie Eilish announced her brand-new disc "Happier Than Ever".
The picture on Billie's album cover appeared to be too similar to what Skylar had in mind for herself, so now she decided to come up with a new cover.
Meanwhile, Skylar shares what could have been on her next release:
Well… I just saw Billie Eilish posted her album cover (which is dope and I'm excited 🖤) but I figured I better ditch mine or people will think I copied her. So here it is so my fams can at least see what we made. Oh well. Back to the drawing board. 🙄
This is not the first time when the young star unknowingly cuts Skylar off. Earlier, Billie's theme song for a new Bond movie was chosen over Skylar's.
Listen to Skylar Grey's Bond song below: