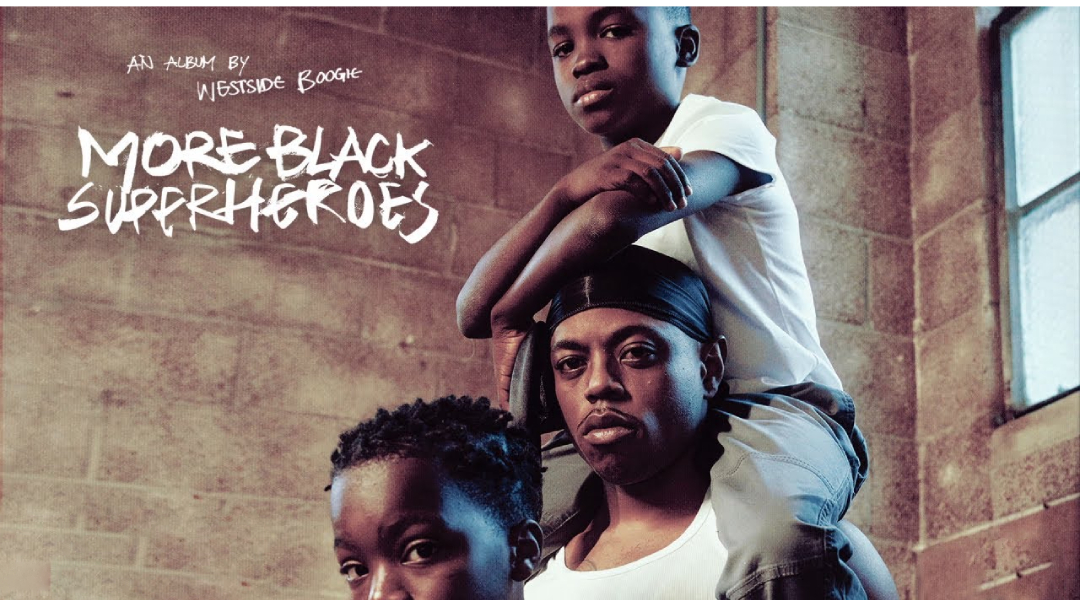 Shady Records released "More Black Superheroes" this Friday, June 17.
Westside Boogie posted front and back album covers on his social media, hence revealing the artwork and the tracklist.
I'll see y'all Friday pic.twitter.com/M8HEvPa9fe

— WESTSIDE BOOGIE (@WS_Boogie) June 13, 2022
The highly anticipated album includes a number of features, most notable, contributions from Soulja Boy and Snoop Dogg.
Boogie made a more elaborate introduction on his Instagram account, explaining the meaning behind the project and its title:
This album is about embracing our powers, This album is for you because you survived all your trials, for the black fathers that go out in the world and feel like they have to hide all our true feelings because it seems weak to express how you're hurt but no that's one of your biggest strengths, For the people that feel boxed by the world and have to hide there many sides ..I love you let's heal together .MORE BLACK SUPERHEROES out on Friday now go pre save my shitt