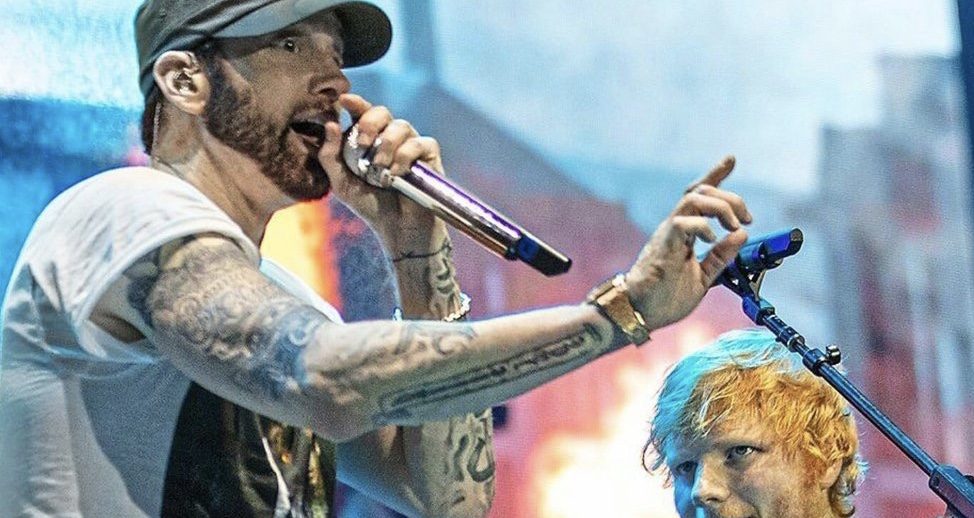 MTV UK aired the list of the best-selling artists of the century so far based on official sales and streaming figures.
The ranking is led by Ed Sheeran, who is closely followed by two hip hop giants: Drake and Eminem.
The gap between the three is impressive and is closing rapidly towards the bottom. And unsurprisingly, Eminem is the only artist who moved to this list from the previous ranking of the 20th century.
Here are the UK's Top 50 Best Selling Singles Artists Of the 21st Century:
1. Ed Sheeran – 68.9 million
2. Drake – 55.7 million
3. Eminem – 42.0 million
4. Rihanna – 35.4 million
6. Ariana Grande – 30.1 million
5. Taylor Swift – 31.4 million
7. Justin Bieber – 29.4 million
8. Coldplay – 27.6 million
9. Adele – 26.8 million
10. Beyoncé – 26.3 million combined sales since 2000
There are four more hip hop artists in the Top 50 you can recognize. Kanye West ties Beyoncé with 26.3 million but is placed below her. Post Malone sits at No.13 with 25.5 million singles sold. British own Stormzy has sold 14.9 million singles this century to get to No. 34, and Nicki Minaj is ranked 46th for selling 12 million copies.