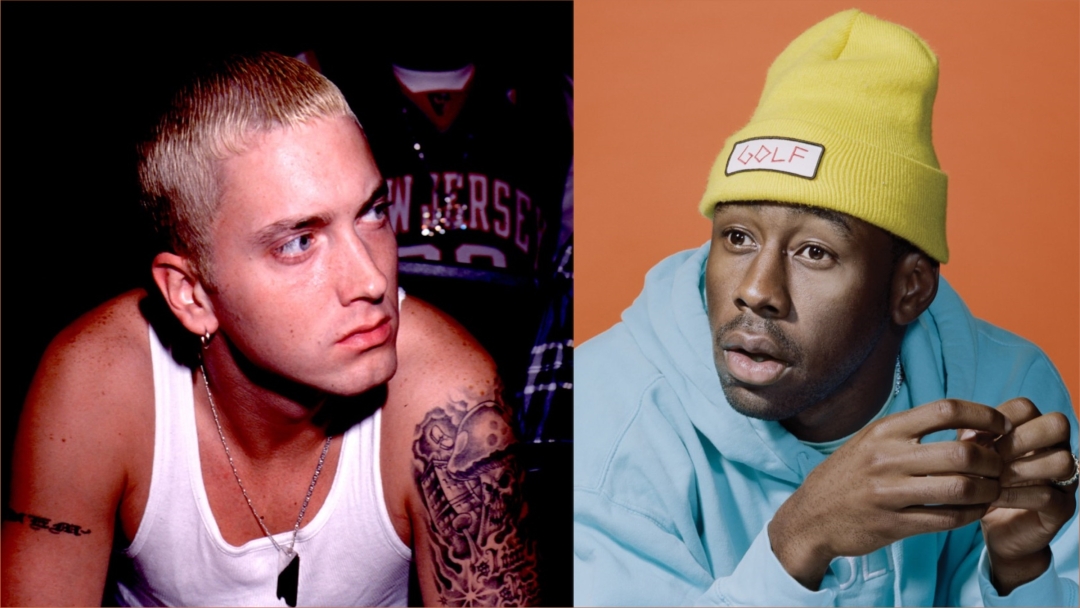 Tyler has finally found a perfect person to talk to and revealed to him his favourite albums of all time.
Highly anticipated Tyler's segment at this year Adobe MAX conference was very short but demonstrated his creativity. He reconnected with his old alter ego, Young Nigga in a short interview. Young Nigga was not afraid to serve Tyler, The Creator difficult questions and press him for answers, like with this one, about his top 5 albums:
What's your five favourite albums? And I know you want to get weird eclectic and all that shit… What the fuck you be listening to with your brain?

"In Search Of.." by N.E.R.D., "Marshall Mathers LP" by Eminem, "In My Mind" by P [Pharrell], "Mama's Gun" by Erykah Badu… I don't know, the fifth one is hard.
Tyler did not name the fifth album, so we only know his Top 4 and know that he, as an old Eminem's fan, keeps one of his album right up there, where it belongs.
Watch the video below: