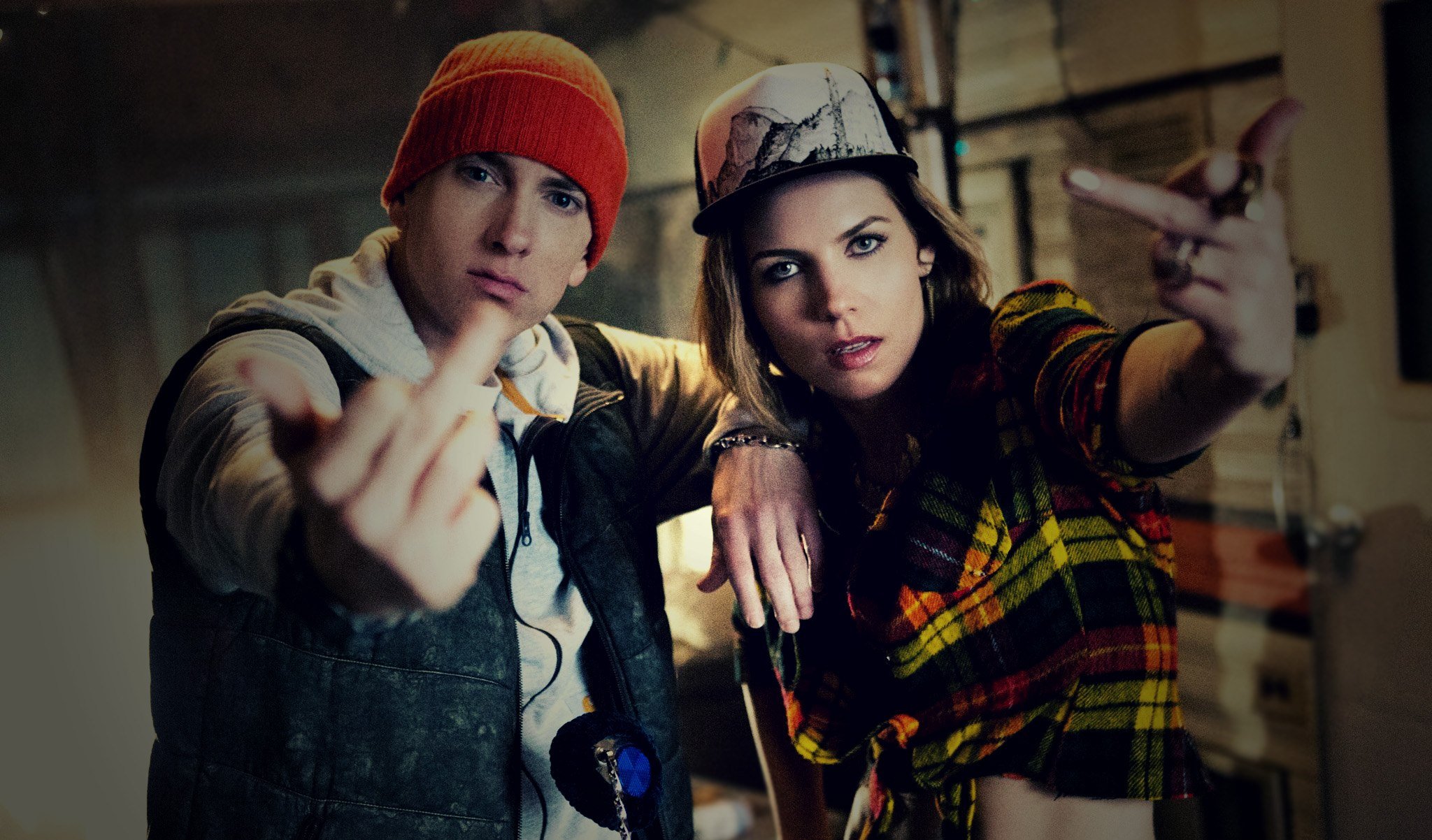 Before her Friday release, Skylar Grey opened a short Q&A session for fans and the very first question Skylar was asked was about her possible collaboration with Eminem.
The fan dreams big and asks not for a new song with a melodic hook, but for a full-size creative collaboration, similar to Em's project with Royce da 5'9": "You and Marshall should do a Bad Meets Evil style album".
This suggestion did not meet any objections from Skylar who also reminded us that with all her enthusiasm this is not up to her to initiate:
I would absolutely fucking love it. Tell him.
Watch the video below: