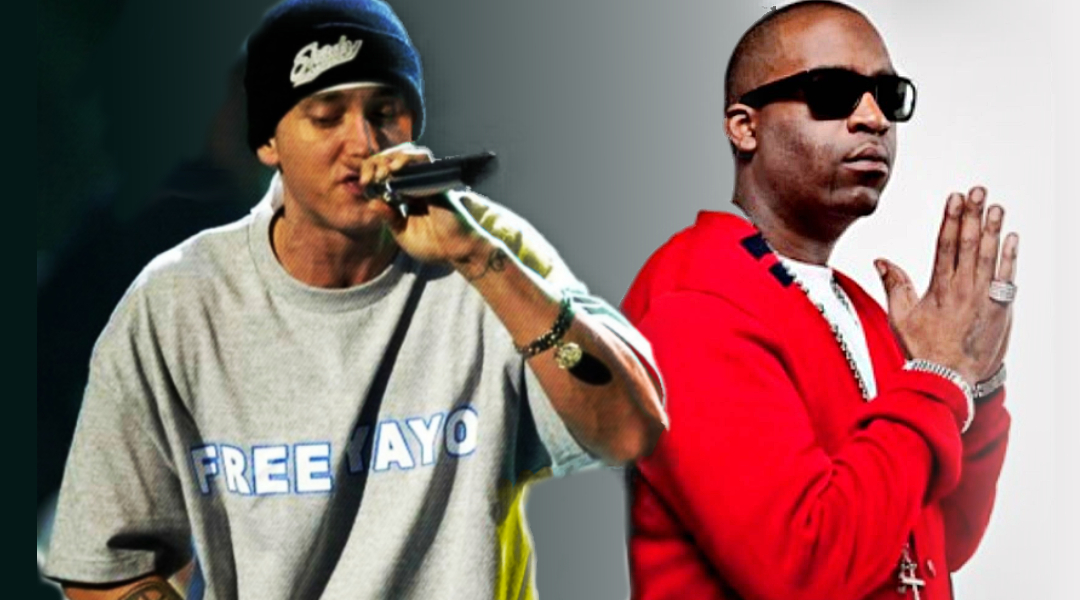 Tony Yayo has only one official solo album, but he has history, respect and weight in the hip hop community. His voice has to be heard.
Tony formed G-Unit together with 50 Cent and Lloyd Banks, his childhood friends. There were no questions of disloyalty back then. When Tony was incarcerated in 2003 and then put in prison on weapons charges, Fifty and Eminem did not turn away from him. They started the "Free Yayo" campaign, signed him to Fif's new label, and put him on the first official group album, "Beg for Mercy". And Tony has never forgotten this. How others can enjoy somebody else's support, use their resources to propel themselves forward, and then turn their back to the people who trusted them – is beyond Tony.
In his emotional speech on Math Hoffa's podcast, he slammed down disloyal and disrespectful players:
You niggas are supposed to be respectful of those who turned the light on them, wrong or right. Who did Em put on? G-Unit, D12, Slaughterhouse, Joe Budden is in them, and Griselda. Come on, niggas be acting like none of that matter. Niggas be mad at the white boy because he's a black hockey player. "YO, HiS mUsiC dOn'T pLAy iN tHe CluBs". Come on, he's having them bars. I've been fucking with Eminem since "Renegade". And that nigga put me on. He's got respect in the hood since "Renegade". But at the end of the day, why did niggas hate Eminem? Because he's white. When we got down with Eminem, we got called house niggas, this and that. But at the end of the day, ain't nobody in my hood, my family wore a "Free Yayo" shirt at the Grammys and looked out for me.
Yes, Tony talks to The Game here and urges him to apologise to 50 Cent and Eminem. But he also addresses a much broader problem that follows Eminem from his day one on the scene.
Watch the fragment below: