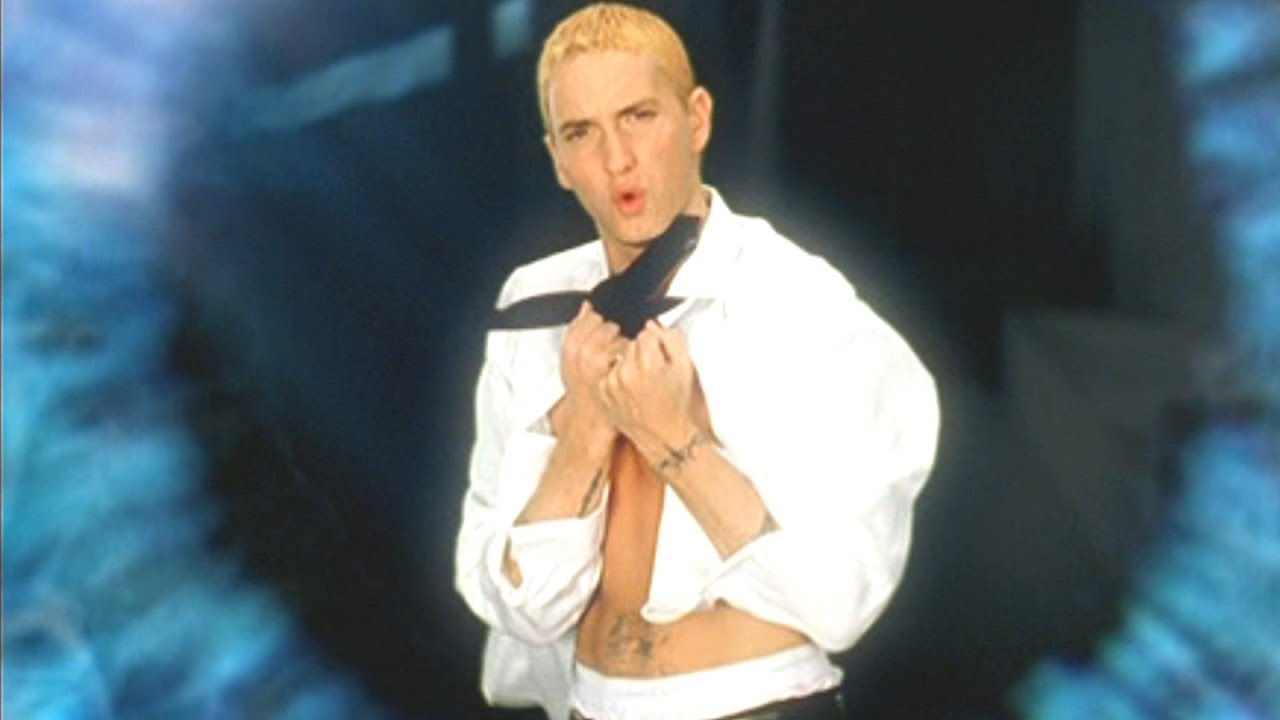 "Superman" is Marshall's 80th track to chart on the Spotify Daily chart. Eminem is one of only 14 artists worldwide to have this record.
On September 29, the track gained 863,026 streams on Spotify and reached No.197 on the Spotify Daily Top Songs Global chart.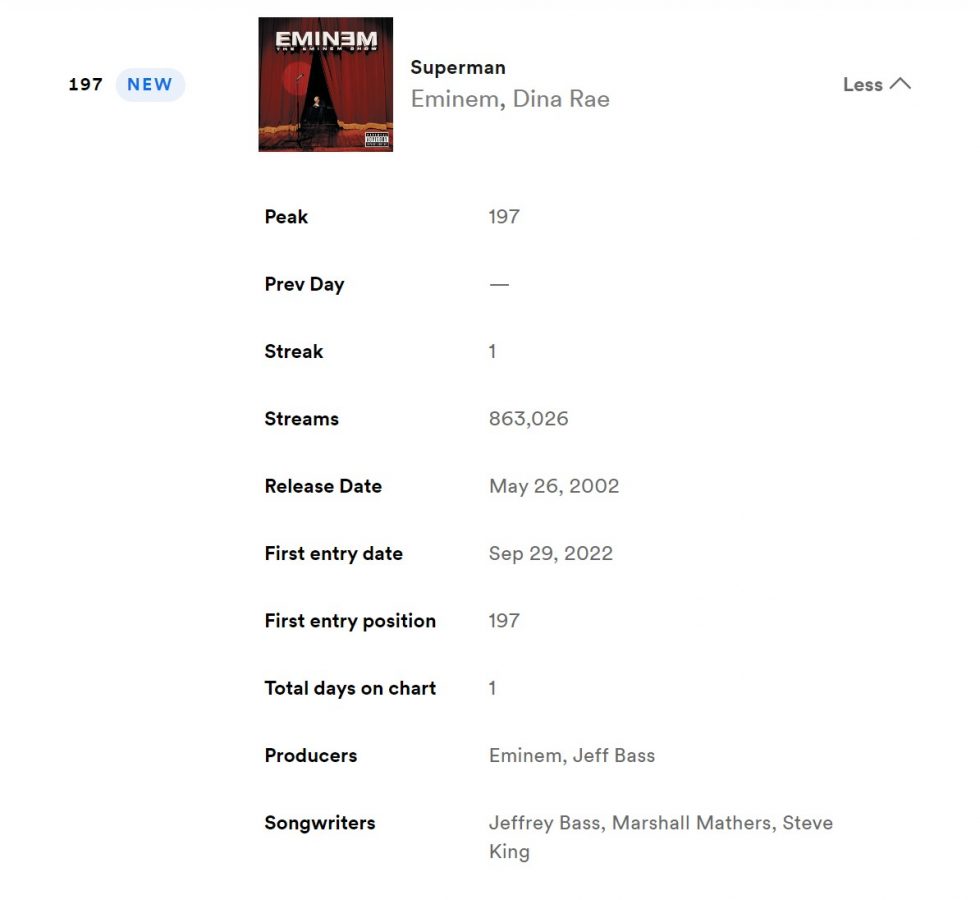 Over 20 years after its release, "Superman" still has the ability to captivate the audience. The visuals for the song are also Em's second most viewed video on YouTube currently.
The fan stats account also points out that "Superman" is Em's 80th song to ever chart on this list. Since 2017, only 14 artists have been able to put that many songs on the Spotify chart.