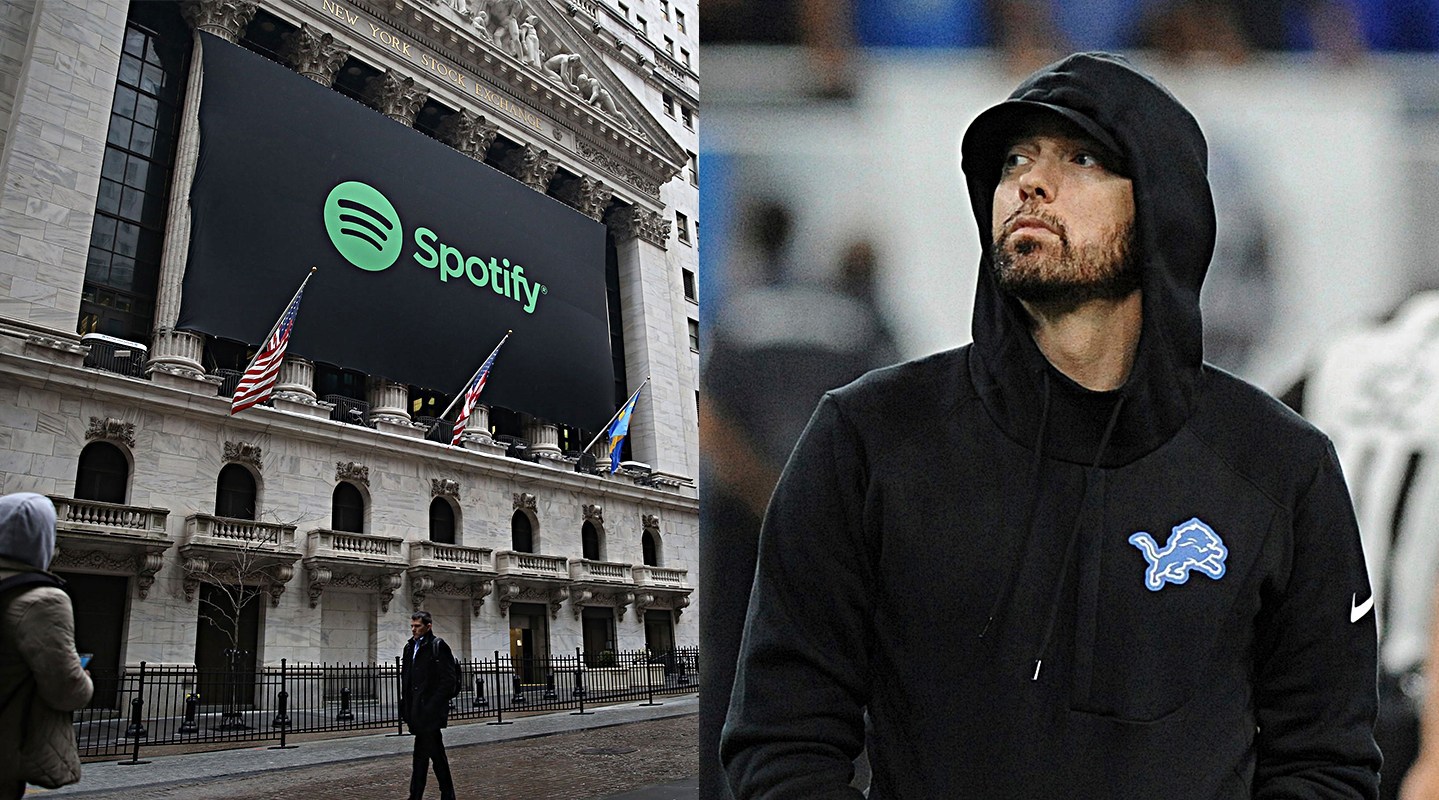 The new actor enters the saga about alleged Spotify's copyright infringement — against their will but after the judge ruling.
The independent publisher, Eight Mile Style, started the legal battle against Spotify in 2019, upon discovery that Eminem was not listed as a copyright owner of nearly 250 songs, including his iconic "Lose Yourself". Royalties for these songs stayed with the streaming company that had a special licence issued that covered cases when the copyright owner is unknown or impossible to get in touch with.
Eight Mile Style filed this new lawsuit against Spotify USA Inc.'s agent, the Harry Fox Agency LLC, the body that issues mechanical licenses for song owners. Eight Mile Style argues that HFA conspired with Spotify, aiding the company in committing the copyright infringement. Meaning that Spotify did not have a valid mechanical license to stream these songs, and Harry Fox Agency assisted the company in concealing this fact, even retroactively.
"The most egregious example of Spotify's willful infringement is with respect to the iconic musical composition 'Lose Yourself,'" HipHop'n'More quotes attorney Richard Busch. "Despite 'Lose Yourself' being one of the most famous and popular songs in the world, HFA informed Eight Mile in February, 2019, that Spotify, and its agent HFA, had placed 'Lose Yourself' in what they call 'Copyright Control,' an internal HFA designation reserved for songs that HFA does not license because HFA supposedly does not know who is the copyright owner or how to contact the copyright owner of the song. Putting one of the most well-known songs in the world in this category is objective evidence that Spotify, through HFA's contributions, engaged in willful copyright infringement".
HFA protests that all it is accused of doing is sending letters based on the information it received from Spotify. However, U.S. District Court Judge Aleta Trauger decided that the lawsuit should be taken to court.