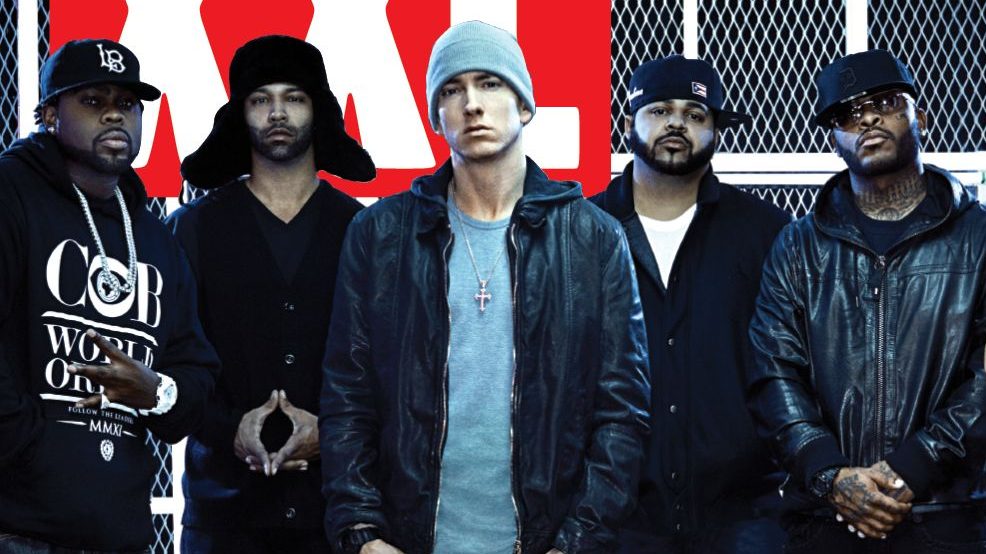 The incredible West coast rapper battles the narrative that tries to take Eminem out of the hip hop game and knows that the very existence of Slaughterhouse is the prove that Eminem is as essential to the culture as his legacy.
This topic was offered by the host of the Bridging The Generations Podcast on the episode he recorded with Crook. The rapper agreed that this conversation was initiated by certain people who built their media presence on the controversy:
There was a narrative that flew around, it started a couple of years ago, saying that he wasn't part of the culture, and he just benefiting off the culture with white privilege. Basically saying all type of things, and it became a cool trend to downplay his status in hip hop. A lot of people bid on that wave and decided that they was gonna push that narrative. He's a student of the game. He probably got more hip hop knowledge than an average motherfucker walking around the streets. He loves this shit. He's a motherfucking lyrical genius, flat out. He puts the words together in robotic form. He knows how to do this shit because he studied the fuck out of it.

If you are a real lyricist, you understand what that man is doing in that booth. Let's take away the sales, let's take away everything else, and just listen to what he's doing in the booth. And if you are a real lyricist, you understand he's phenomenal. That's the part I focus on. I can't let that ride with y'all talking about with the Em shit. It became cool for motherfuckers to try to do that shit. We gonna squash that. Because Em had the presence of mind and the love for the culture to try to make sure that the group like Slaughterhouse was introduced to the mainstream. Like, "These are the type of motherfuckers that need to be occupying space in mainstream rap". There are lots of motherfuckers that would never sign Slaughterhouse.
It was a nice segue to the Slaughterhouse history and the role Eminem played in securing them a place in the game. Crook recalls that the idea to get together as a group was brought up by the fans after all four of them had come together on Joe Budden's Mood Muzik mixtape.
We did that "Slaughterhouse", the fans loved it. We came back together and did a song called "Onslaught". They loved it again, and we was like, "Yo, let's just do dome group shit". We made Slaughterhouse, we did the self-titled album on E1. Em heard the album. He was like, "Yo, these dudes are phenomenal. We need to get them on Shady". Me and Royce already knew that Shady was the home. Before Em even heard that, we was like, "Yo, Em understands lyricism. This will be a great home for Slaughterhouse". Made it happen. And you know, to this day, Em still fucks with Slaughterhouse. No matter what. We got an official release from Shady Records. But to this day, Em fucks with that brand because he's a hip hop head, and he understands that that was top tier lyricism going on.
Watch the video below:
Full Podcast: