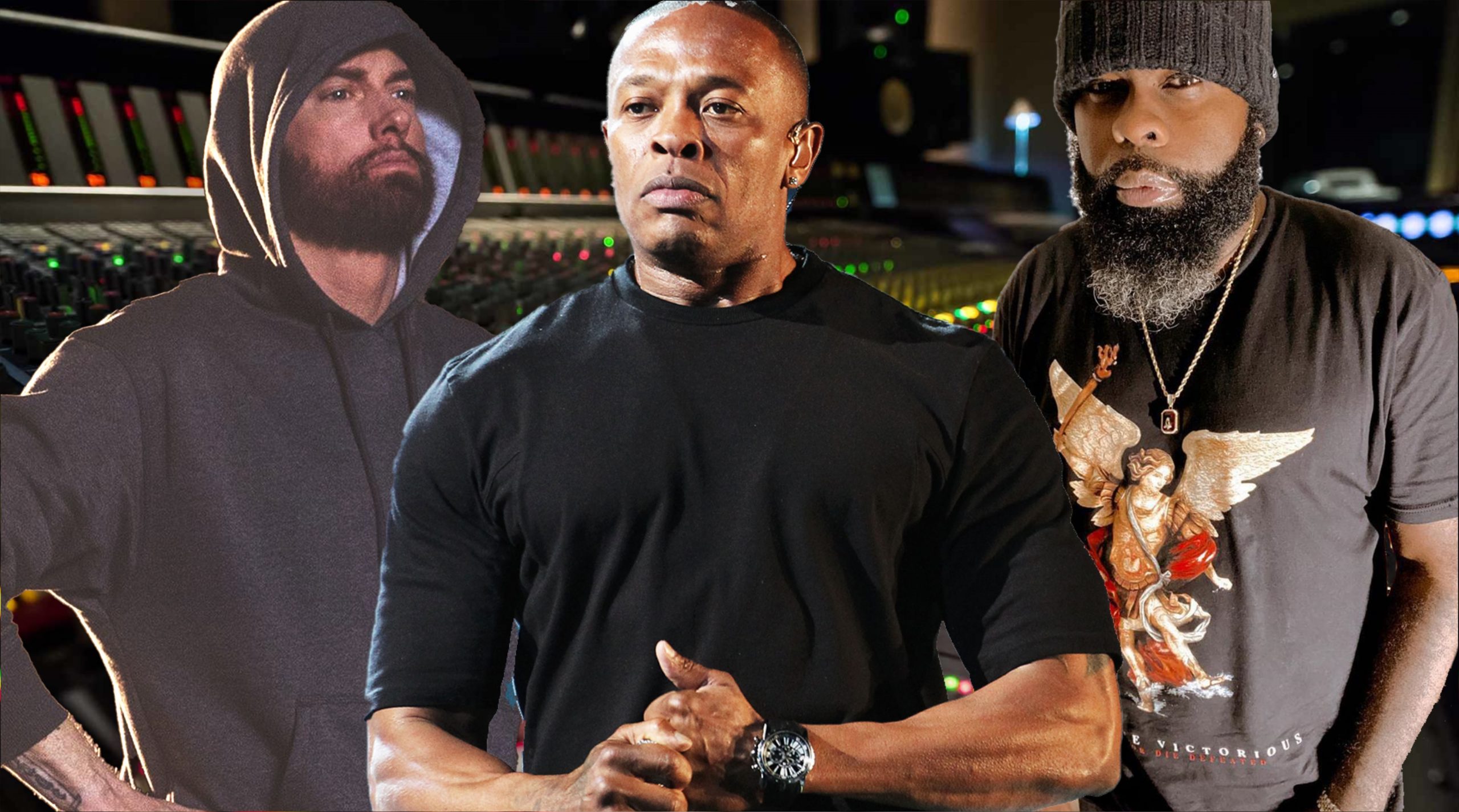 DJ Silk previewed a track that Dr. Dre recorded for his upcoming album. KXNG Crooked has already laid down his verses, and now it is Eminem's turn.
When Crook talked about Dre recently, he mentioned Doc jumping on the mic, which sounded like a weird move for a producer, but now we know the truth. It was Dr. Dre's project, and KXNG came to record his feature.
The Aftermath producer DJ Silk who was featured on Crook's photo from the studio the other week, shared a snippet of a new song where you can hear Dr. Dre rapping about his divorce and his recent health crisis, as well as some ill Crook's bars.
DJ Silk also informed the audience that this song is planned to have an Eminem feature, and you can imagine how the beat will suit Marshal's delivery.
The quality is, to say the least, questionable, but as a sneak-peek of a work-in-progress project, it is as good as it gets. Hopefully, the next time we'll hear it on Dr. Dre's new album sometime soon.
Watch the video below: