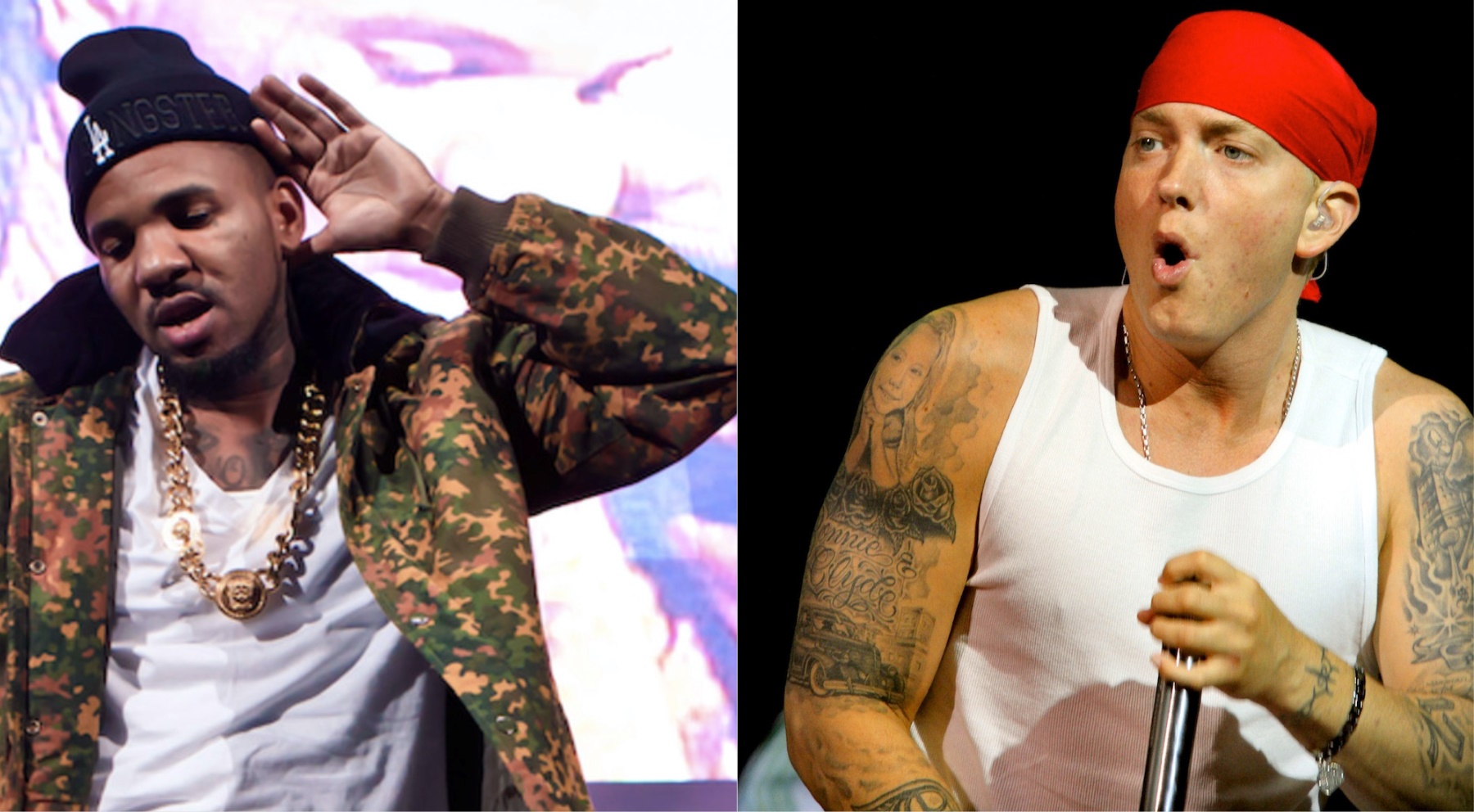 The Game's album rollout is always entertaining, and now we are at the stage where he challenges Eminem to a Verzuz battle that will never happen.
The most recent Drink Champs episode with The Game is over 4 hours long, but there is not a dull moment in it. From cosplaying Ye and praising him over Dr. Dre to discussing Biggie's assassination to going deep into the matters of life and death, The Game was on top of his game. And, of course, he went into a popular topic of discussing Eminem. He started with criticising his Super Bowl performance, the part of it that was absolutely out of Em's control, and finished with declaring his superiority over Marshall:
I'm not worried about another man. Which is why niggas expect me to be so angry about the Super Bowl. I don't give a fuck about that. I saw Dr. Dre. I saw Fifty hanging upside down. I saw Mary. I had one problem with Super Bowl! One! You wanna know this? Eminem stepped on the Compton courthouse, and it broke. You wouldn't know unless you've been in the Compton courthouse, or you came out of the Compton courthouse, or your mother was in the Compton courthouse fighting for custody of you like me, or you've seen your niggas get sentenced to life in the Compton courthouse. It would mean nothing to you, but it meant something to me.

No, look, Eminem is Eminem. I like Eminem. He's one of the fucking good MCs, great MCs. I used to think Eminem was better than me. He's not. He's not. HE IS NOT. Challenge it! Yes, I do go to Verzuz against Em. Yes, I do! It's not drama. Swizz and Timbaland know it's bigger than Verzuz. I'm not saying I want smoke with Eminem. I'm saying I want smoke with Eminem, him and him. Whoever!