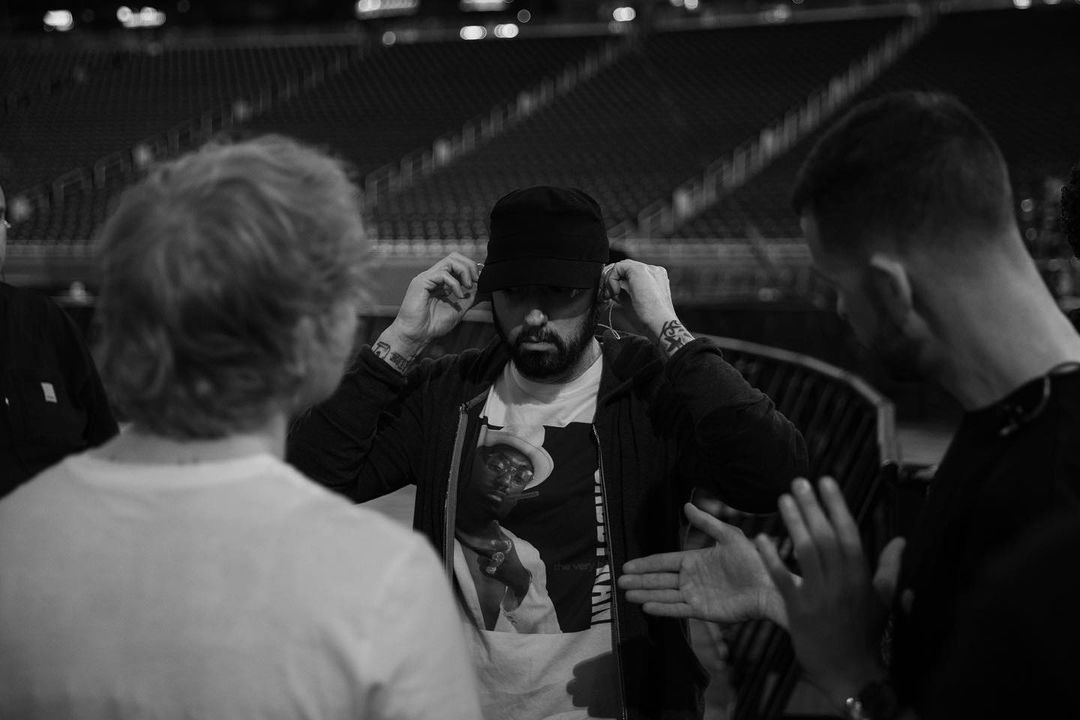 Back in July 2023, Eminem surprised the audience of Ed Sheeran's Detroit show with his unexpected performance. Which was carefully planned in advance.
Of course, before the show both stars practiced their performance together and Em's sudden appearance. We showed you before how Marshall was secretly delivered to the stage.
But the vocal performance is more about discipline and practice than magic treats, and noth Ed and Em practiced.
Ashton Miranda is the keyboardist and musical director for Ed Sheeran's worldwide +–=÷x (Mathematics) stadium tour. He was directly involved in incorporating Eminem's bit in Ed's show and, of course, wanted to have a couple of shots to remember the day. He didn't take these photos, Ed's touring photographer Mark Surridge did, but it was Ashton Miranda who generously shared them with the fans. He posted these photos with a caption:
EMINEM IN DETROIT

A few months on and I'm still not over this moment. From listening to Stan on the school bus with my mates to Musical Directing and playing Lose Yourself & Stan in Detroit, in a stadium with Ed AND Eminem… insane. I can only show gratitude for where I am right now. Gratitude to my mum, my family, my friends and people in the music industry who have shown support and placed their trust in me.

And as always a HUGE thank you to Ed and the team for the continued trust they put in me to execute musically what's needed.

Stay focused, stay disciplined and stay consistent.