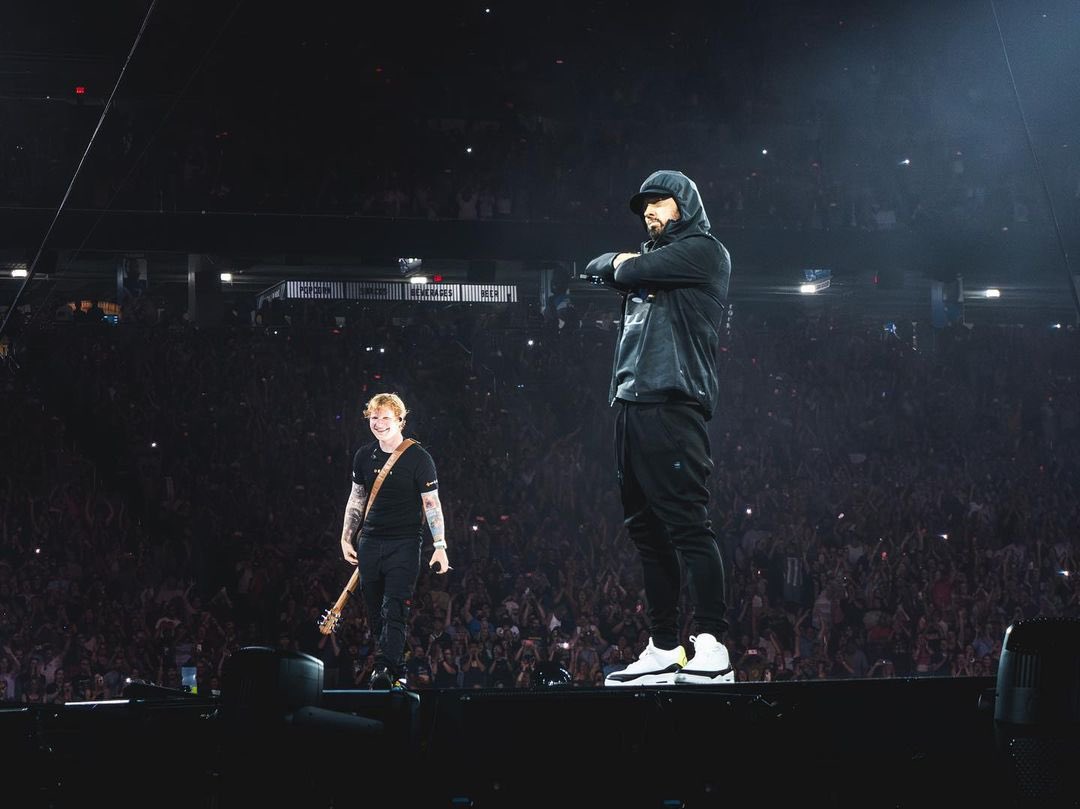 Another video with some backstage footage and Eminem stage appearance is available to Marshall's audience.
The end of the previous week brought the Detroit crowd on Ed Sheeran's concert a unique chance to witness Marshall's announced performance. Eminem came on stage to rap "Lose Yourself" with a British star, and exited after repeating their joint number from the Hall of Fame induction performance – "Stan".
We have already seen a "Lose Yourself" video record in stunning quality, now "Stan" comes your way. Ed Sheeran put it on his Instagram to share and to preserve emotions he felt that night.
This new professionally mastered clip gives listeners a chance to feel as if they were present in Detroit in this epic moment.
Watch Eminem ft. Ed Sheeran – Stan (Multicam Video & PRO HQ Audio) [Detroit, July 15, 2023] below: