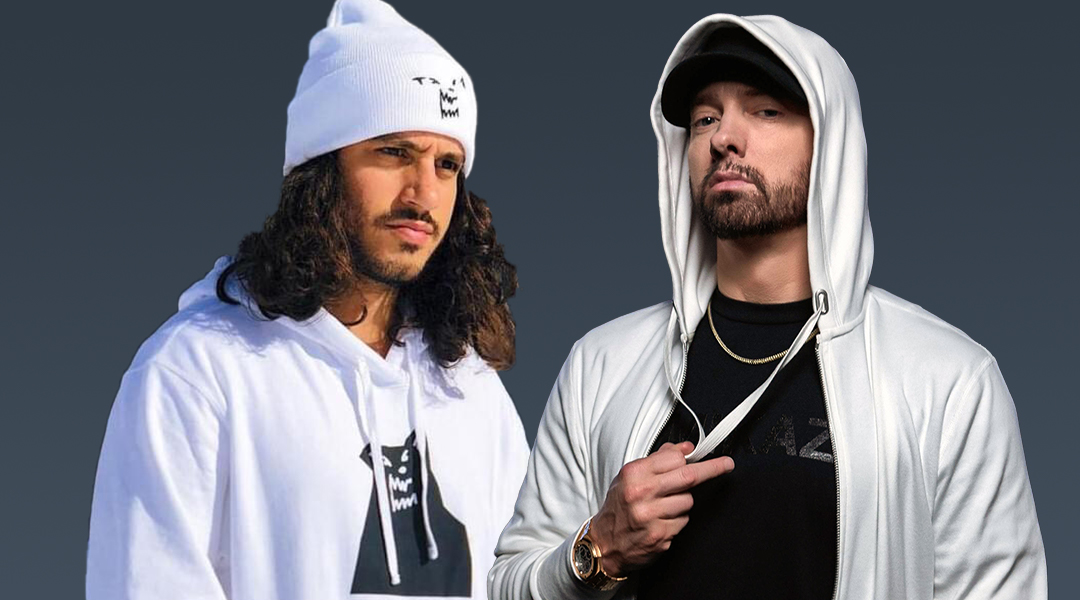 Having looked at Eminem's streaming numbers, Russ hopes he'll be able to get to this level eventually.
Reposting a hip hop account numbers tweet, the Atlanta rapper commented:
Eminem's longevity is fucking insane. Goals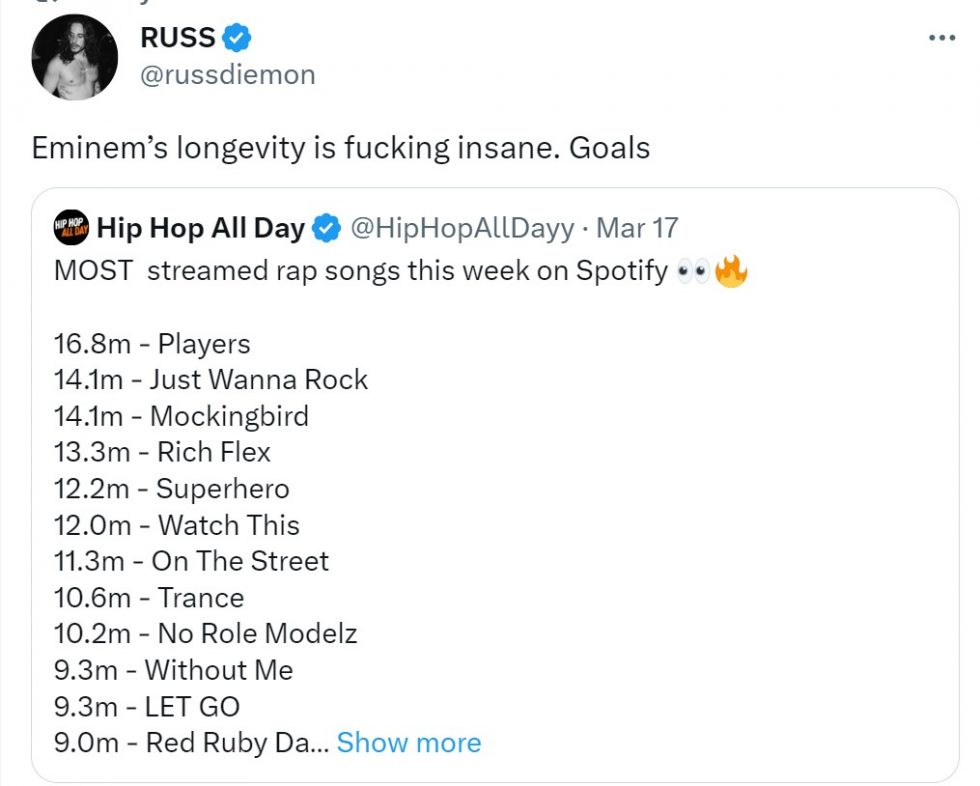 What exactly provoked such a reaction from Russ? The list that the account built was based on the Spotify Global Song chart for the week of March 10 – March 16. Picking out hip hop tracks, the fans behind the account made the ranking.
The list consists of 21 titles, five of which belong to Eminem. If you are curious, the most streamed hip hop song this week is "Players" by Benxino's daughter Coi Leray, which gained over 16 million streams. "Mockingbird" is ranked No.3 with 14.1 million streams in the week ending March 16. This is all five of Em's tracks on the chart with the streaming numbers:
"Mockingbird" (2004) — 14.1 million
"Without Me" (2002) — 9.3 million
"The Real Slim Shady" (2000) — 8.2 million
"Superman" (2002) — 8 million
"Lose Yourself" (2002)— 7.9 million
"Mockingbird", by the way, remains the most streamed song of its era for months now. It indeed should be a goal for any artist to have songs in their catalogue that would easily compete with fresh hits even 20 years after the release date. So inspiration Russ gets from this set of numbers is understandable.
However, it is not the first time he feels inspired by Marshall. Russ admitted earlier that Em (and 50 Cent) made him interested in rap in general. And later he learned a lot about music and the way to success just by listening to and analysing Eminem's records.