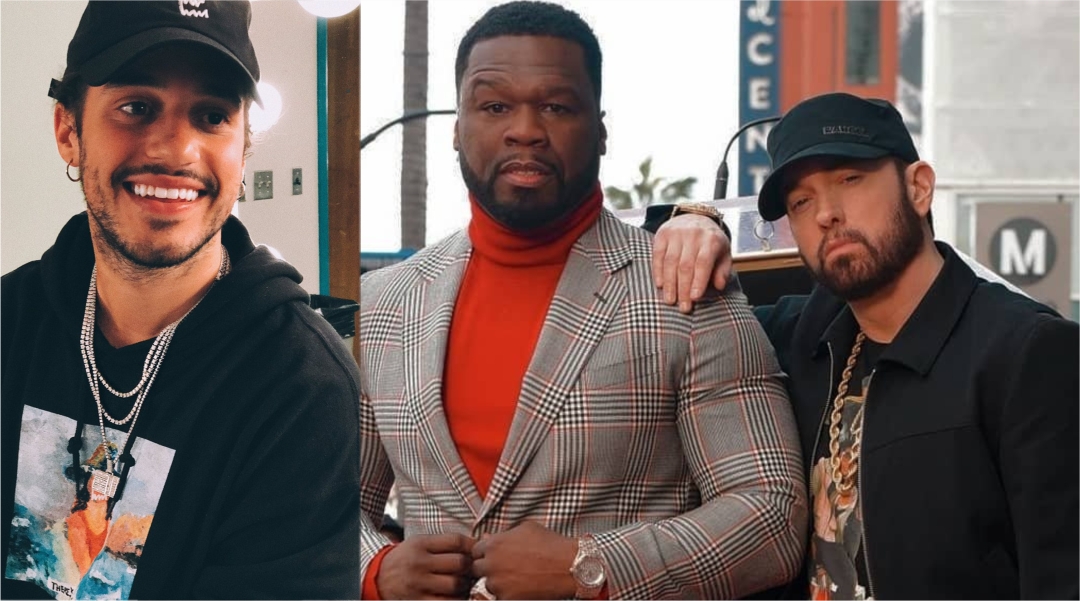 Renown independent rapper with several platinum records behind his belt, Russ showed on his latest release, "Chomp", his appreciation of the culture. He linked up with legends like KXNG Crooked, Black Thought, Busta Rhymes, DJ Premier, and Griselda's Benny the Butcher.
It has been a long way that started back in his school years, explained Russ to DJ Suss On on his podcast:
I originally got interested in rap and hip-hop via Fifty and Eminem.
DJ Suss One praised Eminem's lyricism and 50 Cent's bars stating that "Get Rich or Die Trying" is one of top 5 hip hop projects ever, and Russ did not feel any need to object:
Easily. I think so for sure. Fifty is crazy. Fifty and Em.
Lil Wayne became the third primary influence for Russ in high school, and he talked about it more in his interview.
Watch the video below: