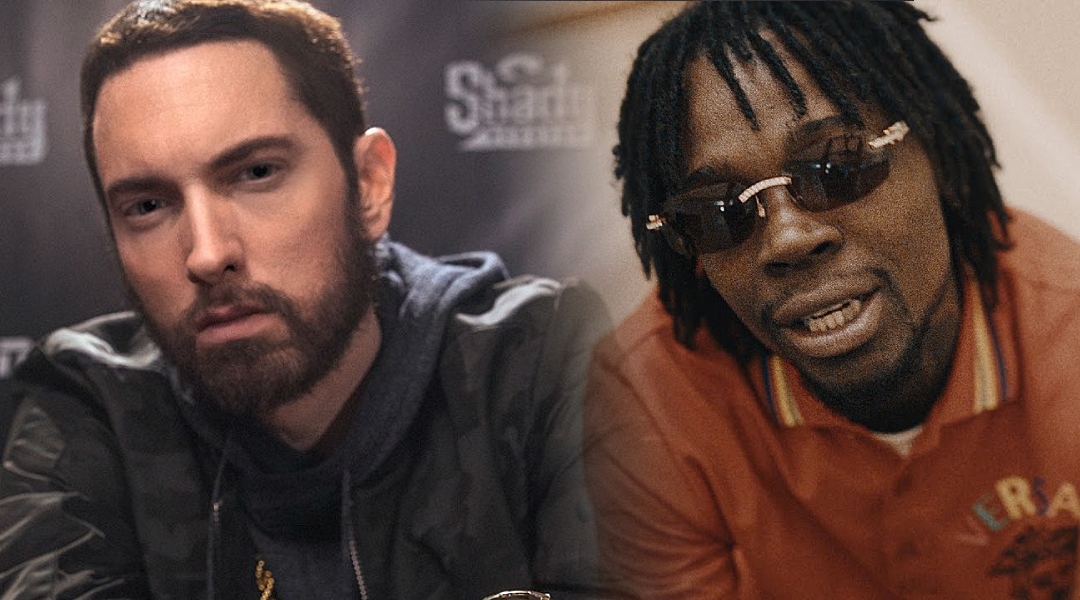 In September 2020, Big Sean put together a big Detroit cypher that rivalled Marshall's "Detroit vs Everybody" with a number of participants. Cash Kidd still cannot believe that he made it to the final cut.
He talked about this experience on a recent "No Jumper" episode, still being ecstatic about this project:
I brag about that with everybody. We were all in the studio together. Everybody was in there. I wish I was in the studio with Eminem. Everyone was there but Royce [5'9]. But everybody else was in that bitch. It was probably more people in that business, everybody in Detroit! There were more people that got on the song, they probably took off that bitch. It was a lot of motherfuckers in that bitch. Tee Grizzley was there.
Cash Kidd that one of Big Sean's people hit him up to invite on the song. Not everybody had this chance, so the rapper is quite pleased with such an important entry in his catalogue. And, as he says, the only one he mentions when he talks about collabing with somebody:
Eminem, man, I got a song with Eminem. That's the only name I bring up. My homeboy in jail called me. He'd been there for 10 years. He couldn't believe it. I ain't talked to him, I don't even know how he got my number. I'm in the store, I'm in the motherfucking line, and my phone keeps blowin' up, what the fuck? And I hear my dude and he's like, "Man, you're on a song with Eminem?! What the fuck?! I can't believe this shit! I mean, this bitch going crazy! Bro, I can't believe it, bro!" Eminem is that boy. I still can't believe it right now. Eminem! That's crazy.
This was a one of a kind co-sign from a superstar who hopped on the same track with a lot of rappers of a different generation, some of whom had their own issues with Eminem. Cash Kidd recognises how important it is:
That shit meant the world to me, I ain't gonna lie. I appreciate it. That shit was lit as hell. That's one of the best things in my career. I appreciate everybody that made that shit happen.
Nice to hear from some of the participants that they recognise the gesture Eminem made, even if he didn't come to the same studio. So far we heard from Sada Baby, he was very critical about the idea, hopped on the track to body his rival and dismissed any chance to build bridges between Detroit rappers.
Cash Kidd understands the situation very differently, as you can see in the video below: