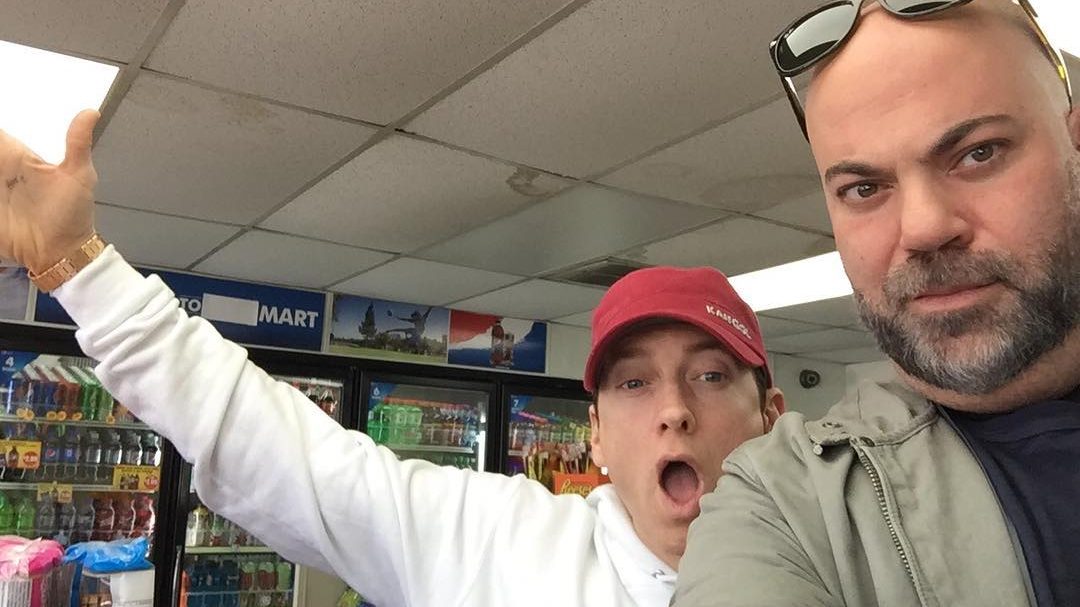 Way before the mainstream fame found Eminem, he had already been an accomplished rapper.
The video was taken in Sway Calloway and DJ King Tech's Wake Up Show when Wendy Day arranged the appearance for the most prominent Rap Olympics competitors. It was the first time for Eminem to go live for such a big audience, and he was noticed immediately.
Dr. Dre himself heard him and got intrigued by his talent. So when later Jimmy Iovine passed him Eminem's tape – he already knew that it had to be good.
This appearance also gave a start to Eminem's friendship with Sway. Marshall visited his studio several more times, freestyling live on his show. And later, Sway became a resident DJ on Marshall's radio station Shade45.
The 30-seconds long video is not enough to enjoy the whole freestyle, but it gives you an idea of how it went. Also, Paul Rosenberg wants you to notice that back then, he had a very different hairstyle. Yes, he is in the frame.
I had hair! https://t.co/ypelgs9k9f

— Paul Bunyan Rosenberg (@rosenberg) April 29, 2021