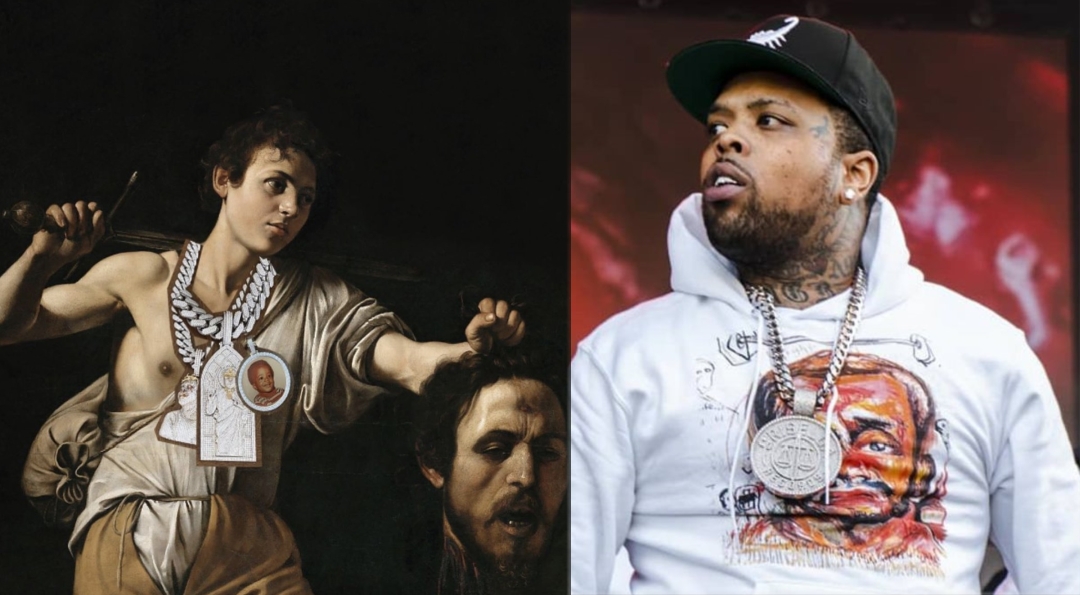 Relentless Griselda MC Westside Gunn is all set for his upcoming solo release "Pray For Paris". It drops on April 17th and features contributions from Tyler the Creator, Freddie Gibbs, Roc Marciano, Joey Bada$$, Wale and of course his crew mates Conway the Machine and Benny the Butcher.
Here how the provisional tracklist of the record looks like:
1. 400 Million Plus Tax
2. No Vacancy (prod. DJ Muggs)
3. George Bendo feat. Conway & Benny (prod. Daringer)
4. 327 feat. Joey Bada$$, Tyler the Creator, Billie Essco (prod. Camo Monk)
5. French Toast feat. Wale & Joyce Wrice (prod. Camo Monk)
6. Euro Step (prod. Beat Conductor)
7. Allah Sent Me feat. Benny & Conway (prod. Daringer)
8. $500 Ounces feat. Freddie Gibbs & Roc Marciano (prod. Alchemist)
9. Ver$ace (prod. Jay Versace)
10. Claiborne Kick feat. Boldy James (prod. Alchemist)
11. Party wit Pop Smoke feat. Keisha Plum (prod. Tyler the Creator)
12. LE Djoliba Cartier William
The hauntingly beautiful cover art for "Pray For Paris" was designed by Virgil Abloh, one of the most influential fashion designers who is also the first person of African descent to lead Louis Vuitton. His appropriation of "David with the Head of Goliath" by Caravaggio is symbolic and marking the biblical epitome of overcoming the hierarchy with all the stylistic embellishments of Griselda brand is telling.
Sharing this art on his Instagram account Westside Gunn stated:
westsidegunn
PRAY FOR PARIS 4/17 Cover ART designed by head of Louis Vuitton @virgilabloh 🐐🐐🐐🐐 #ICON #FLYGOD #CULTURE #ART #FASHION #LEGENDARY #CLASSIC Dont ever compare Me to Anybody!!!!!!