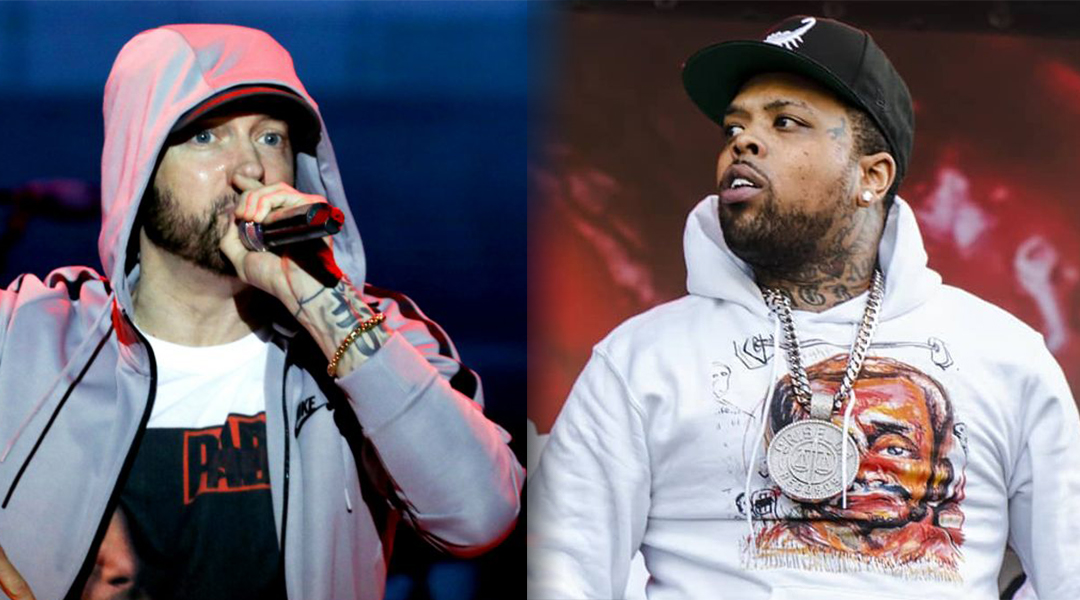 Shady Records alumnus Westside Gunn spoke about his time on Shady Records and the differences between him and Eminem.
The first one he mentioned in his conversation on "Bars On I-95" was a stylistic difference between him and Em. That was the main reason why he had never recorded a song with Em. Their styles are just not compatible, says the Griselda mastermind. Another moment of friction was, apparently, a different understanding of how fast things should progress. But overall, the Buffalo artist assures, there are no hard feelings. Westside Gunn is still grateful for opportunities he had and still has, negotiating for his radio show on Eminem's radio station:
When I was signed to Shady, I never even wanted to do an Eminem song. Because they don't even mix. I don't do shit just because. "Oh, I'm with Shady, I gotta do a hundred Eminem songs". It wasn't like that. But it was an opportunity of being over there with them guys. That's all I really wanted. But I still wanted to have my sound. I'm a creator. I'm a curator. I wanted to do that "Get Rich Or Die Tryin'", "8 Mile" shit. I wanted to do all of that shit. ePro

That's why I jumped and went that route. I wasn't happy that it wasn't happening as fast as I wanted to. I was already lit doing what I was doing. But that's why I'm still thankful. Shout out to Paul. We're talking right now because I'm trying to get this weekly show on Shade45. I'm about to crush him with my own show on Shade45.
Watch the video below: