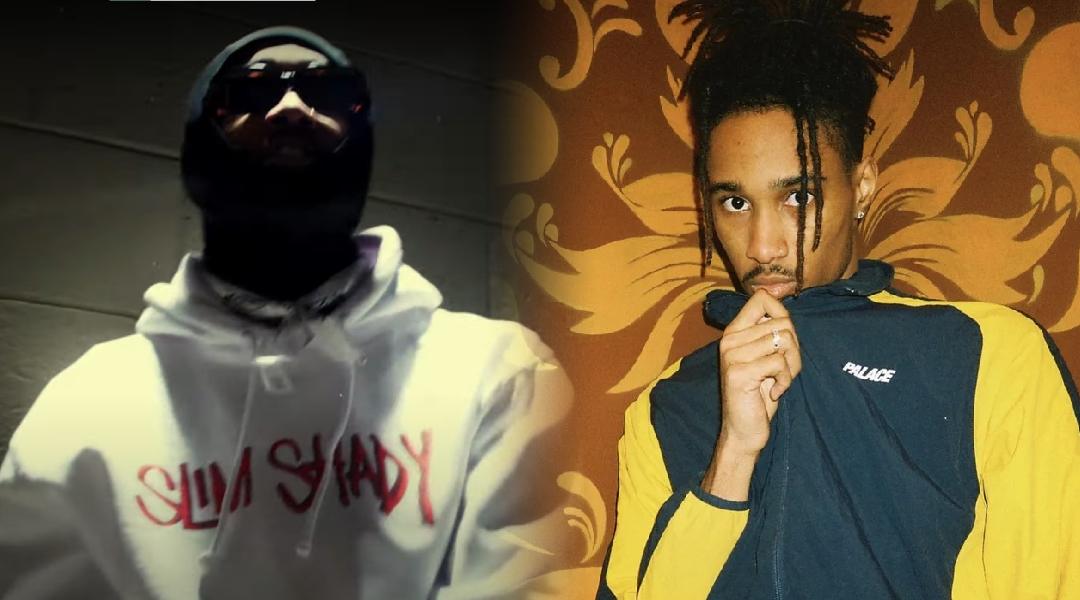 Nasaan presented a new song and a video, "R.I.P Fresh", where he is doing it all – rapping, starring in multiple roles, directing, editing, and rocking Slim Shady's gear.
"R.I.P Fresh" is dedicated to Atlanta rapper Bankroll Fresh who was killed before his debut album was released. Nasaan combines his relentless flow with a dynamic visual narrative and dark humour with deep empathy to produce a truly impressive result.
At some point in the video, Nasaan is sporting a white hoodie from the recent Eminem X Millinsky collaboration. Nasaan often incorporates references to Em in his projects — lyrically or visually. He is not attempting to pretend that his path as a rapper is heavily influenced but the legacy of his father, Proof, and his father's friend, Eminem. They might not be in touch every day, but Marshall finds a way to reach out to the young rapper with words of encouragement and advice.
Watch NASAAN — "R.I.P Fresh" below: